Football importer error for Spanish La Liga: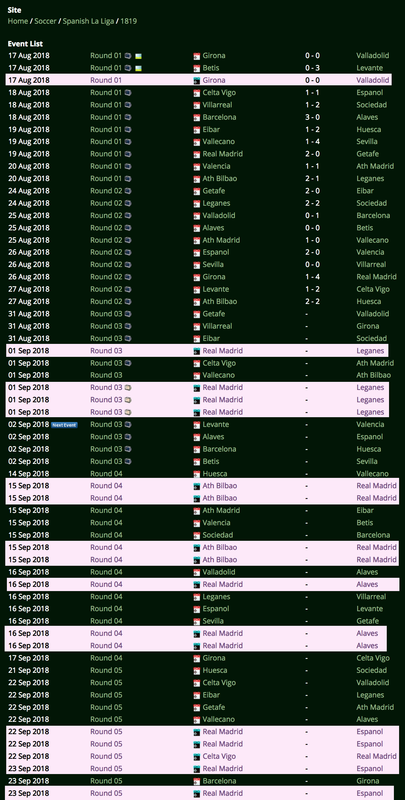 As you can see on the image, the importer is adding events 4 and 5 by round related to Real Madrid. I delete them every week, by they are added automatically the next day again.
Also creates fake events as the one marked in round 1. This event never existed.
Thank you!