Site
Home /
Fighting
/
Boxing
Logo

Upcoming Events
None Found...
Latest Results

Road to Undisputed: Joshua vs. Parker (Saturday 31st March)

The Untouchables (Saturday 10th February)

Anthony Joshua vs Carlos Takam (Saturday 28th October)

Josh Warrington vs Dennis Ceylan (Saturday 21st October)

Ryan Burnett vs Zhanat Zhakiyanov (Saturday 21st October)

George Groves vs Jamie Cox (Saturday 14th October)

Leo Santa Cruz vs Chris Avalos (Saturday 14th October)

Abner Mares vs Andres Gutierrez (Saturday 14th October)

Fidel Maldonado Jr vs Ismael Barroso (Friday 13th October)

Anthony Crolla vs Ricky Burns (Saturday 07th October)

Description
Boxing is a martial art and combat sport in which two people throw punches at each other, usually with gloved hands. Historically, the goals have been to weaken and knock down the opponent.

Amateur boxing is both an Olympic and Commonwealth sport and is a common fixture in most international games—it also has its own World Championships. Boxing is supervised by a referee over a series of one- to three-minute intervals called rounds. The result is decided when an opponent is deemed incapable to continue by a referee, is disqualified for breaking a rule, resigns by throwing in a towel, or is pronounced the winner or loser based on the judges' scorecards at the end of the contest. In the event that both fighters gain equal scores from the judges, the fight is considered a draw.

While people have fought in hand-to-hand combat since before the dawn of history, the origin of boxing as an organized sport may be its acceptance by the ancient Greeks as an Olympic game in BC 688. Boxing evolved from 16th- and 18th-century prizefights, largely in Great Britain, to the forerunner of modern boxing in the mid-19th century, again initially in Great Britain and later in the United States.

Schedule
2015 Season
2016 Season
2017 Season
2018 Season
Teams
| | | | |
| --- | --- | --- | --- |
| Boxing Men | | Boxing Wome -11 | |
Trophy Icon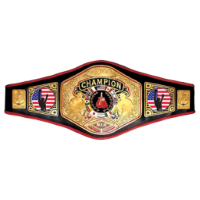 Fanart
Banner

Other Links