Name
Fulham
Badge
User Rating
(0 users)


Next Event
Fulham vs Blackpool (29 Jan)
Head Coach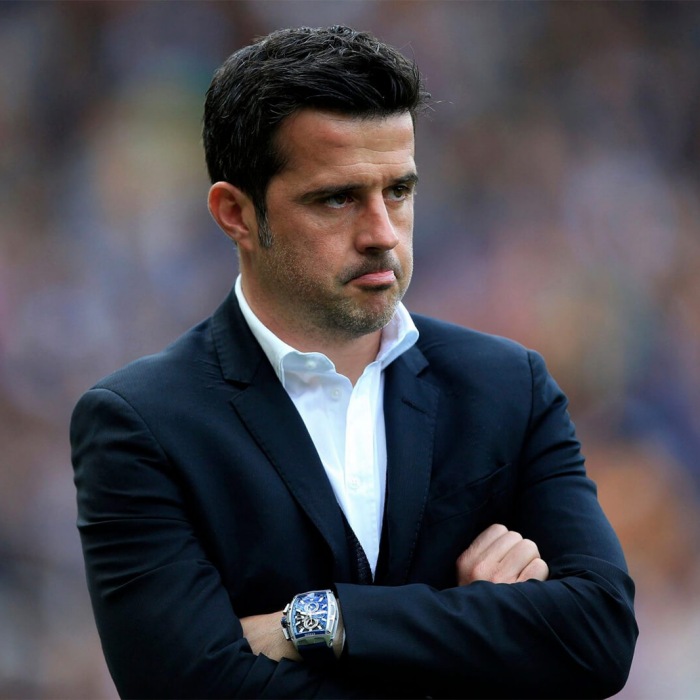 Marco Silva
Recent Form ➡
W
W
W
W
W
Established
1879 (143 years old)
Sport
Soccer
Stadium/Home
Craven Cottage
(25,700 Capacity)
Jersey or Equipment Clearart
Location
Fulham, London, England
Nicknames
The Cottagers, The Whites, The Lily Whites
League
English League Championship
Last Edit
zag: 22/Sep/21
Site
Home /
Sport /
Soccer
/
English League Championship
/
Fulham
(year 2020)
Upcoming Events
29 Jan 22
Fulham &nbsp
-
&nbspBlackpool
05 Feb 22
Man City &nbsp
-
&nbspFulham
08 Feb 22
Fulham &nbsp
-
&nbspMillwall
12 Feb 22
Hull &nbsp
-
&nbspFulham
19 Feb 22
Fulham &nbsp
-
&nbspHuddersfield Town

Latest Results

22 Jan 22
Stoke
&nbsp
2 - 3
&nbsp
Fulham
18 Jan 22
Fulham
&nbsp
6 - 2
&nbsp
Birmingham
15 Jan 22
Fulham
&nbsp
6 - 2
&nbsp
Bristol City
11 Jan 22
Reading
&nbsp
0 - 7
&nbsp
Fulham
08 Jan 22
Bristol City
&nbsp
0 - 1
&nbsp
Fulham
Description
Available in:
Fulham Football Club is an English professional association football club based in Fulham, London. They currently compete in the Championship, the second tier of the English football league system. Founded in 1879, they are London's oldest football club playing professionally.

The club has spent 27 seasons in English football's top division, the majority of which have come in two periods during the 1960s and 2000s. The latter period was associated with former chairman Mohamed Al-Fayed, after the club had climbed up from the fourth tier in the 1990s. Fulham have reached two major finals: in 1975 they lost 2–0 against West Ham United in the FA Cup Final as a Second Division team, and in 2010 they played Atlético Madrid in the UEFA Europa League Final, losing 2–1 after extra time.

Fulham's main rivalries are with fellow West London clubs Chelsea, Queens Park Rangers and Brentford. The club adopted a white shirt and black shorts as its kit in 1903, which has been used ever since.

Team Members

Lazar
Markovic




Ibrahima
Cisse




Lawrie
Sanchez




Anthony
Knockaert #24




Jón
Dagur
#17




Harry
Arter #31




Harrison
Reed




Terence
Kongolo




Magnus
Norman




Aboubakar
Kamara #27




Mario
Lemina




Joachim
Andersen #3




Ruben
Loftus-Cheek #12




Maxime
Le





Ola
Aina #34




Alphonse
Areola




Marcus
Bettinelli


= Contract years remaining
Stadium or Home
Craven Cottage is the name of a football stadium located in Fulham, London. It has been the home ground of Fulham F.C. since 1896. The ground's current capacity is 25,700, all-seated, though the record attendance is 49,335, for a game against Millwall Dockers, 8 October 1938. Located next to Bishop's Park on the banks of the River Thames, 'Craven Cottage' was originally a royal hunting lodge and has history dating back over 300 years.
As well as by Fulham, the stadium has been also been used by the United States men's national soccer team, Australia national soccer team, the Republic of Ireland national football team, and Canada men's national soccer team, and was formerly the home ground for rugby league team Fulham RLFC.
Fanart
Banner
Other Links