Name
Manchester City
Badge
User Rating
(1 users)


Next Event
Manchester City vs Manchester United (03 Jun)
Head Coach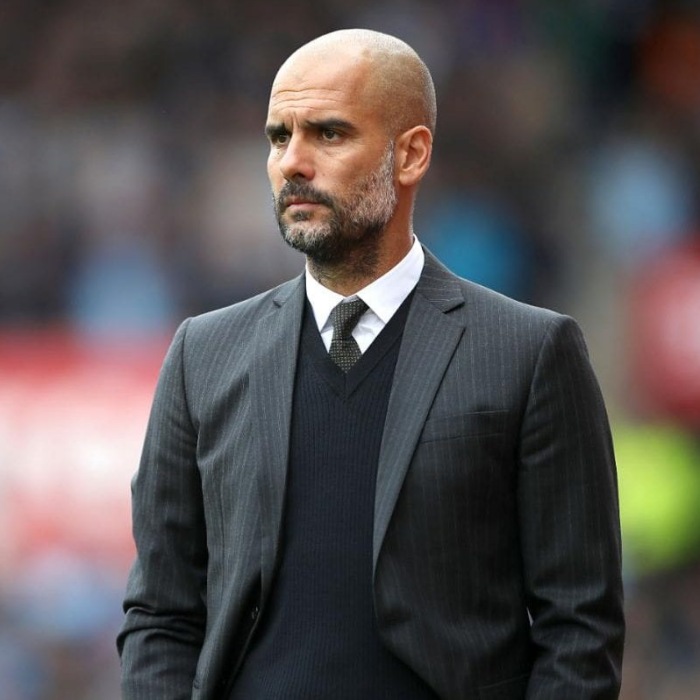 Pep Guardiola
Recent Form ➡
W
W
W
D
L
Established
1880 (143 years old)
Sport
Soccer
Stadium/Home
Etihad Stadium
(62,000 Capacity)
Jersey or Equipment Clearart
Location
Etihad Campus, Manchester
Nicknames
City, Cityzens, The Citizens, The Sky Blues
League
English Premier League
Last Edit
curswine: 22/May/23
Site
Home /
Sport /
Soccer
/
English Premier League
/
Manchester City
(year 2017)
Upcoming Events
03 Jun 23
Manchester City &nbsp
-
&nbspManchester United
10 Jun 23
Manchester City &nbsp
-
&nbspInter

Latest Results

28 May 23
Brentford
&nbsp
1 - 0
&nbsp
Manchester City
24 May 23
Brighton
&nbsp
1 - 1
&nbsp
Manchester City
21 May 23
Manchester City
&nbsp
1 - 0
&nbsp
Chelsea
17 May 23
Manchester City
&nbsp
4 - 0
&nbsp
Real Madrid
14 May 23
Everton
&nbsp
0 - 3
&nbsp
Manchester City
Description
Available in:
Manchester City Football Club is an English football club based in Manchester that competes in the Premier League, the top flight of English football. Founded in 1880 as St. Mark's (West Gorton), it became Ardwick Association Football Club in 1887 and Manchester City in 1894. The club's home ground is the City of Manchester Stadium in east Manchester, to which it moved in 2003, having played at Maine Road since 1923.

Manchester City entered the Football League in 1899, and won their first major honour with the FA Cup in 1904. It had its first major period of success in the late 1960s, winning the League, FA Cup and League Cup under the management of Joe Mercer and Malcolm Allison. After losing the 1981 FA Cup Final, the club went through a period of decline, which eventually saw them relegated as far down as third tier of English football by the end of the 1997–98 season. They since regained promotion to the top tier in 2001–02 and have remained a fixture in the Premier League since 2002–03. In 2008, Manchester City was purchased by Abu Dhabi United Group for £210 million and received considerable financial investment.

The club have won six domestic league titles. Under the management of Pep Guardiola they won the Premier League in 2018 becoming the only Premier League team to attain 100 points in a single season. In 2019, they won four trophies, completing an unprecedented sweep of all domestic trophies in England and becoming the first English men's team to win the domestic treble. Manchester City's revenue was the fifth highest of a football club in the world in the 2018–19 season at €568.4 million. 2019, Forbes estimated the club was the fifth most valuable in the world at $2.69 billion, however the sale of a 10% stake in the club's parent company City Football Group on 27 November 2019 for $500 million values them significantly higher.

Team Members

Wilfredo
Caballero #13




Wilfried
Bony




Ruben
Sobrino #21




Pablo
Zabaleta #5




Kelechi
Iheanacho #14





Fernando #25





Nolito




Gael
Clichy




Aleksandar
Kolarov #11




Ian
Lawlor




Yaya
Toure




Pablo
Maffeo




Angus
Gunn #28




Joe
Hart #1




Olarenwaju
Kayode #10




Samir
Nasri




Jesus
Navas #16




Fabian
Delph




Douglas
Luiz #6




George
Glendon





Danilo #6




Eliaquim
Mangala #4




Kean
Bryan #17




Tom
Dele-Bashiru #24




Enes
Unal #9




Rodney
Kongolo #21




Jadon
Sancho #25




Jason
Denayer




Brahim
Díaz #10




Pablo
Marí #3




Leroy
Sane #10




David
Silva #21




Claudio
Bravo #25




Anthony
Caceres #17




Matthew
Smith #65




Aaron
Mooy #13




Geronimo
Rulli




Nicolas
Otamendi #30




Benjamin
Mendy #22




Isaac
Buckley-Ricketts




Bacary
Sagna





Angelino #11




Lukas
Nmecha #10




Sergio
Aguero




Manuel
Alonso #14




Eric
García #24




Bruno
Zuculini #5




Javairô
Dilrosun #11




Gabriel
Jesus #9




Rabbi
Matondo #17




Raheem
Sterling #17





Fernandinho #5




Aleix
Serrano #14




Oleksandr
Zinchenko #35




Yangel
Herrera #21




Taylor
Harwood-Bellis #5




James
McAtee #28





D #29




Drew
Baker #37




Marlos
Moreno




Nathanael
Ogbeta #15




Kjetil
Haug #16


= Contract years remaining
Stadium or Home
The City of Manchester Stadium in Manchester, England, currently known as the Etihad Stadium for sponsorship reasons, is the home of Manchester City and, with a domestic football capacity of 55,097, the sixth-largest in the Premier League and tenth-largest in the United Kingdom.
Built to host the 2002 Commonwealth Games, the stadium has since staged the 2008 UEFA Cup Final, England football internationals, rugby league matches, a boxing world title fight, the England rugby union team's last match of the 2015 Rugby World Cup and summer music concerts during the football off-season.
The stadium, originally proposed as an athletics arena in Manchester's bid for the 2000 Summer Olympics, was converted after the 2002 Commonwealth Games from a 38,000 capacity arena to a 48,000 seat football stadium at a cost to the city council of £22 million and to Manchester City of £20 million. Manchester City F.C. agreed to lease the stadium from Manchester City Council and moved there from Maine Road in the summer of 2003.
The stadium was built by Laing Construction at a cost of £112 million and was designed and engineered by ArupSport, whose design incorporated a cable-stayed roof structure which is separated from the main stadium bowl and suspended entirely by twelve exterior masts and attached cables. The stadium design has received much praise and many accolades, including an award from the Royal Institute of British Architects in 2004 for its innovative inclusive building design and a special award in 2003 from the Institution of Structural Engineers for its unique structural design.
In August 2015, a 7,000 seat third tier on the South Stand was completed, in time for the start of the 2015–16 football season. The expansion was designed to be in keeping with the existing roof design.
Fanart
Banner
Other Links