Name
Doncaster
Badge
User Rating
(0 users)


Next Event
Barrow vs Doncaster (30 Sep)
Head Coach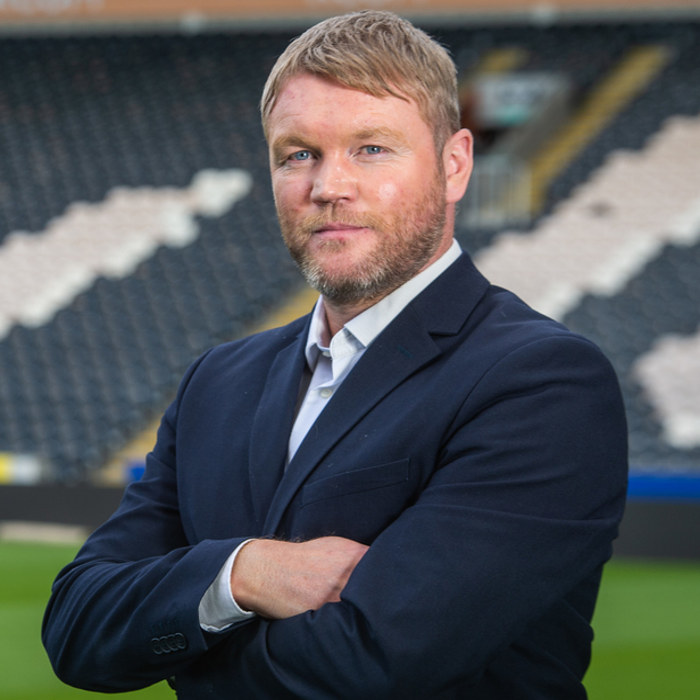 Grant McCann
Recent Form ➡
D
L
W
W
W
Established
1879 (144 years old)
Sport
Soccer
Stadium/Home
Keepmoat Stadium
(15,231 Capacity)
Jersey or Equipment Clearart
Location
Doncaster, South Yorkshire
Nicknames
Donny, Rovers
League
English League 2
Last Edit
smudgie: 08/Aug/23
Site
Home /
Sport /
Soccer
/
English League 2
/
Doncaster
(year 2018)
Upcoming Events
30 Sep 23
Barrow &nbsp
-
&nbspDoncaster
03 Oct 23
Doncaster &nbsp
-
&nbspCrawley
07 Oct 23
Stockport &nbsp
-
&nbspDoncaster
10 Oct 23
Mansfield &nbsp
-
&nbspDoncaster
14 Oct 23
Doncaster &nbsp
-
&nbspSutton United

Latest Results

23 Sep 23
Doncaster
&nbsp
2 - 1
&nbsp
Gillingham
19 Sep 23
Doncaster
&nbsp
2 - 0
&nbsp
Everton U21
16 Sep 23
Forest Green
&nbsp
1 - 2
&nbsp
Doncaster
09 Sep 23
Wrexham
&nbsp
2 - 1
&nbsp
Doncaster
02 Sep 23
Doncaster
&nbsp
0 - 0
&nbsp
Swindon
Description
Available in:
Doncaster Rovers Football Club is an English football club based in Doncaster, South Yorkshire. They play in League One, the third tier of the English football league system after relegation from The Championship in 2013–14.

The club was founded in 1879 and turned professional in 1885. Doncaster have spent the majority of their playing history between the third and fourth tiers of the English football league system and are one of four clubs to win the Division 3/League Two title three times.

The club's colours have traditionally been red and white. Their home strip is red and white hoops, which has been the main design of the club's home shirt since 2001.

The associated Doncaster Rovers Belles L.F.C. are one of the most successful women's clubs in English football.

Following promotion in 2012–13, manager Brian Flynn moved to become director of football at the club, with Paul Dickov becoming manager a few weeks later.

Team Members

Josh
Payne




Danny
Andrew #3




Mallik
Wilks #7




Mathieu
Baudry #6




Shaun
Cummings




Niall
Mason
#25




Alfie
Beestin




Tyler
Garrett




Alex
Kiwomya




Will
Longbottom




Mitchell
Lund




Marko
Maroši




John
Marquis #9




Tyler
Garratt




Jermaine
Anderson




Luke
McCullough




Benjamin
Whiteman #4




Ali
Crawford




James
Coppinger




Matty
Blair #17




Harry
Toffolo #15




Max
Watters


= Contract years remaining
Stadium or Home
The Keepmoat Stadium is a multi-purpose stadium in Doncaster, England, with a capacity of 15,231. It cost approximately £20 million to construct, as part of the wider complex it resides within which in total cost approximately £32 million, and is mainly used by Doncaster Rovers, but is also used by Doncaster Rugby League Club and Doncaster Rovers Belles Ladies Football Club.
The first match at the stadium was a Rugby League match on 27 December 2006, when Sheffield Eagles beat Doncaster RLFC 16-10.
The official opening of the Keepmoat Stadium was on 3 August 2007, with Doncaster Rovers playing a Manchester United XI in front of a crowd of 13,080. United won the game 2–0.
On 19 June 2012 it was confirmed that Doncaster Rovers F.C. had secured a 99 Year operating lease from Doncaster Metropolitan Borough Council to lead the management of the stadium with a view to improving operating results across the stadium sports partnership.
At the Stadium Business Awards 2010 the stadium received the award for the Best Matchday Experience.
Fanart
Banner
Other Links