Name
FC Koln
Badge
User Rating
(0 users)


Next Event
FC Koln vs St.Truiden (23 Mar)
Head Coach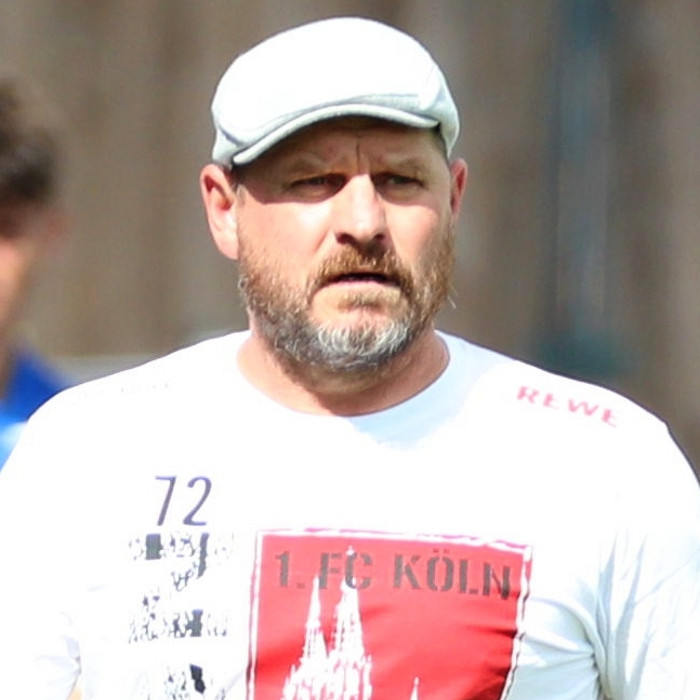 Steffen Baumgart
Recent Form ➡
L
L
D
L
L
Established
1948 (75 years old)
Sport
Soccer
Stadium/Home
RheinEnergieStadion
(49,698 Capacity)
Jersey or Equipment Clearart
Location
Aachener Straße 999 50933 Cologne, Germany
Nicknames
Die Geißböcke
League
German Bundesliga
Last Edit
curswine: 14/Jan/23
Site
Home /
Sport /
Soccer
/
German Bundesliga
/
FC Koln
(year 2012)
Upcoming Events
23 Mar 23
FC Koln &nbsp
-
&nbspSt.Truiden
02 Apr 23
FC Koln &nbsp
-
&nbspMönchengladbach
08 Apr 23
Augsburg &nbsp
-
&nbspFC Koln
15 Apr 23
FC Koln &nbsp
-
&nbspMainz
22 Apr 23
Hoffenheim &nbsp
-
&nbspFC Koln

Latest Results

18 Mar 23
Dortmund
&nbsp
6 - 1
&nbsp
FC Koln
10 Mar 23
FC Koln
&nbsp
0 - 2
&nbsp
Bochum
04 Mar 23
Union Berlin
&nbsp
0 - 0
&nbsp
FC Koln
25 Feb 23
FC Koln
&nbsp
0 - 2
&nbsp
Wolfsburg
18 Feb 23
Stuttgart
&nbsp
3 - 0
&nbsp
FC Koln
Description
Available in:
1. Fußball-Club Köln 01/07 e. V., commonly known as simply 1. FC Köln or FC Cologne in English, is a German association football club based in Cologne. It was formed in 1948 as a merger of the clubs Kölner Ballspiel-Club 1901 and SpVgg Sülz 07. Köln gained promotion back to the Bundesliga in the 2018–19 season after being relegated to 2. Bundesliga the previous season. The team won the first Bundesliga in 1963.

The club's nickname Die Geißböcke (The Billy Goats) refers to the club's mascot, a male goat named Hennes after the veteran FC player and (later) manager Hennes Weisweiler. The first Hennes was donated by a circus entrepreneur as a Cologne carnival joke. The current mascot is Hennes IX as of 1 August 2019 after Hennex VIII was retired by the club due to old age. Another nickname for the club, more common locally due to its ambiguity, is FC (often written as Effzeh), a common German abbreviation for football clubs. Characteristic for the dialect spoken around Cologne, this is pronounced "EF-tsay", in contrast to the Standard German pronunciation of the abbreviation where the second syllable is emphasized (). Köln play at home in white and red, both colours having been used as the main shirt colour throughout its history.

Like many of Germany's other professional football clubs, 1. FC Köln is part of a larger sports club with teams in other sports like handball, table tennis and gymnastics. 1. FC Köln has over 100,000 members, making it the fourth largest club in Germany.

Team Members

Kevin
Wimmer #6




Mitchell
Weiser #8




Sascha
Riether




Sascha
Bigalke




Matthias
Lehmann




Dominic
Maroh




Adam
Matuschyk




Slawomir
Peszko




Michael
Rensing




Lukas
Kübler #17




Mato
Jajalo




Tobias
Strobl #33




Florian
Wirtz #27




Noah
Katterbach #3




Simon
Terodde #9




Mikael
Ishak #9




Can
Bozdogan #6




Christian
Clemens #17




Thomas
Kessler #18




Marcel
Risse #7




Kacper
Przybyłko #11




Anderson
Lucoqui




Marcel
Schuhen #1




Kevin
McKenna


= Contract years remaining
Stadium or Home
The RheinEnergieStadion is a German football stadium in Cologne. It was built on the site of the two previous Müngersdorfer stadiums. It is the home of the local Bundesliga team, 1. FC Köln. The stadium was one of 5 stadiums hosting both the 2005 FIFA Confederations Cup and 2006 FIFA World Cup. Local energy company RheinEnergie AG currently holds the naming rights to the stadium.
Fanart
Banner
Other Links