Name
Crotone
Badge
User Rating
(0 users)


Next Event
Parma Calcio 1913 vs Crotone (30 Jan)
Head Coach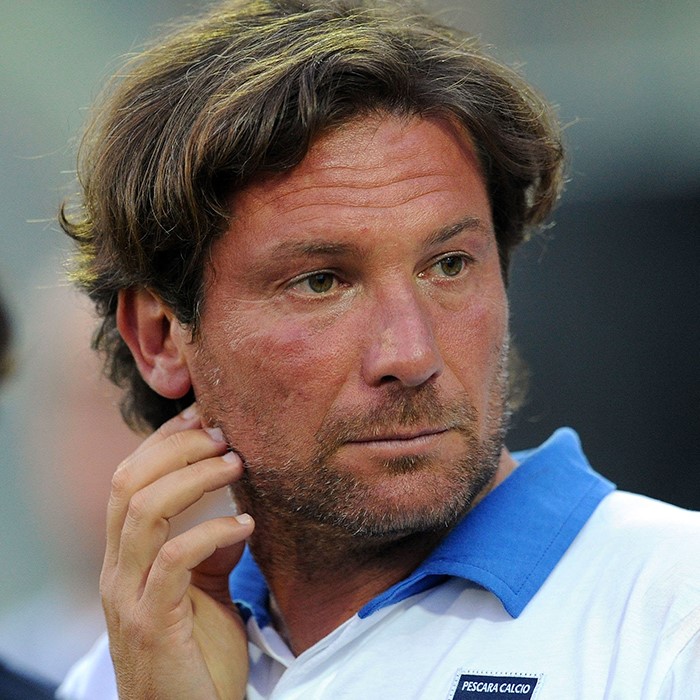 Giovanni Stroppa
Recent Form ➡
L
L
L
W
D
Established
1910 (112 years old)
Sport
Soccer
Stadium/Home
Ezio Scida
(16,547 Capacity)
Jersey or Equipment Clearart
Location
Crotone, Italy
Nicknames
I Pitagorici (The Pythagoreans)
League
Italian Serie B
Last Edit
GOAviator: 26/Jan/22
Site
Home /
Sport /
Soccer
/
Italian Serie B
/
Crotone
(year 2010)
Upcoming Events
30 Jan 22
Parma Calcio &nbsp
-
&nbspCrotone
05 Feb 22
Crotone &nbsp
-
&nbspCittadella
12 Feb 22
Reggina &nbsp
-
&nbspCrotone
15 Feb 22
Crotone &nbsp
-
&nbspBrescia
19 Feb 22
Lecce &nbsp
-
&nbspCrotone

Latest Results

22 Jan 22
Como
&nbsp
1 - 1
&nbsp
Crotone
18 Dec 21
Crotone
&nbsp
4 - 1
&nbsp
Pordenone Calcio
14 Dec 21
Udinese
&nbsp
4 - 0
&nbsp
Crotone
10 Dec 21
Cremonese
&nbsp
3 - 2
&nbsp
Crotone
04 Dec 21
Crotone
&nbsp
1 - 2
&nbsp
SPAL 2013
Description
Available in:
Football Club Crotone S.r.l., commonly referred to as Crotone, is an Italian football club based in Crotone, Calabria. Founded in 1910, it holds its home games at Stadio Ezio Scida, which has a 16,547-seat capacity.

Team Members

Vid
Belec #72




Alessandro
Crescenzi #23


= Contract years remaining
Stadium or Home
Stadio Ezio Scida is a football stadium in Crotone, Italy. It is currently the home of F.C. Crotone. The stadium holds 16,547.
Fanart
Banner
Other Links