Name
Sassuolo
Badge
User Rating
(0 users)


Next Event
Sassuolo vs Milan (22 May)
Head Coach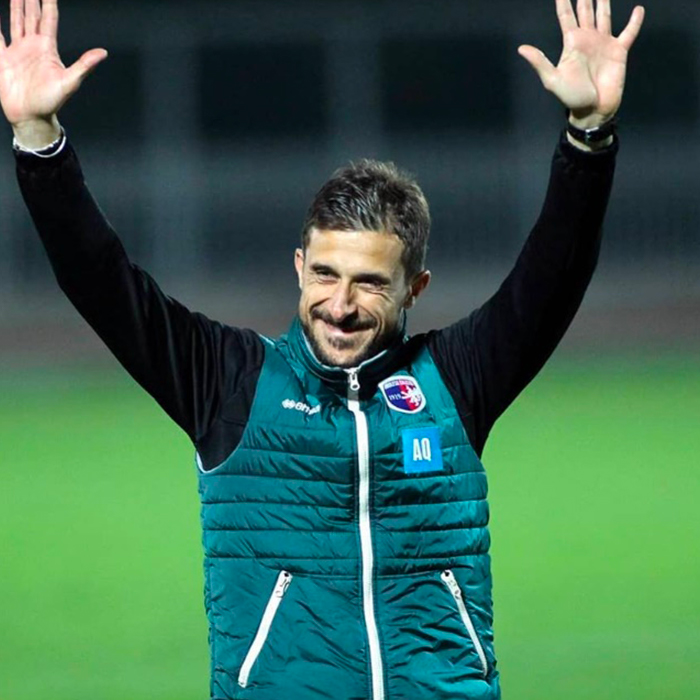 Alessio Dionisi
Recent Form ➡
L
L
L
D
W
Established
1922 (100 years old)
Sport
Soccer
Stadium/Home
Mapei Stadium – Città del Tricolore
(0 Capacity)
Jersey or Equipment Clearart
Location
Reggio Emilia, Italy
NicknamesLeague
Italian Serie A
Last Edit
GOAviator: 29/Jan/22
Site
Home /
Sport /
Soccer
/
Italian Serie A
/
Sassuolo
(year 2014)
Upcoming Events
22 May 22
Sassuolo &nbsp
-
&nbspMilan

Latest Results

15 May 22
Bologna
&nbsp
1 - 3
&nbsp
Sassuolo
07 May 22
Sassuolo
&nbsp
1 - 1
&nbsp
Udinese
30 Apr 22
Napoli
&nbsp
6 - 1
&nbsp
Sassuolo
25 Apr 22
Sassuolo
&nbsp
1 - 2
&nbsp
Juventus
16 Apr 22
Cagliari
&nbsp
1 - 0
&nbsp
Sassuolo
Description
Available in:
Unione Sportiva Sassuolo Calcio, commonly referred to as Sassuolo, is an Italian football club based in Sassuolo, Emilia-Romagna. Their colours are black and green, hence the nickname Neroverdi.

Founded in 1920, Sassuolo have played in Serie A from the 2013–14 season, joining a select group of teams playing in the Serie A but not belonging to a provincial capital city: Empoli, Legnano, Pro Patria, Carpi and Casale.

Team Members

Antonio
Sanabria #19




Jasmin
Kurtic #14




Saphir
Sliti





Šime
Vrsaljko #24




Simone
Zaza #7




Nicola
Sansone #10




Francesco
Acerbi #33




Leonardo
Pavoletti
#30




Marcello
Gazzola #20




Sergio
Floccari #10




Simone
Missiroli #7




Diego
Farias
#17




Raman
Chibsah


= Contract years remaining
Stadium or Home
Mapei Stadium – Città del Tricolore is a multi-purpose stadium in Reggio Emilia, Italy.
The stadium holds 21,584 and was built in 1995, replacing the Stadio Mirabello. It was given the name Stadio Città del Tricolore on 11 March 2012, having previously been called the Stadio Giglio. On 8 July 2013, the stadium was given the current denomination for ownership reason (acquired by Mapei from the comune of Reggio Emilia).
Fanart
Banner
Other Links