Name
Bielefeld
Badge
User Rating
(0 users)


Next Event
Bielefeld vs PSV Eindhoven (09 Jul)
Head Coach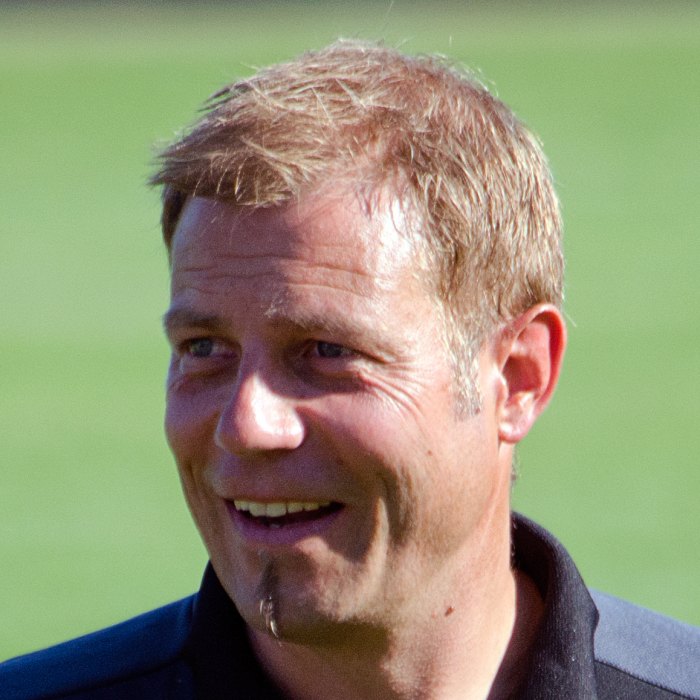 Frank Kramer
Recent Form ➡
L
D
L
D
W
Established
1905 (117 years old)
Sport
Soccer
Stadium/Home
Bielefelder Alm
(27,300 Capacity)
Jersey or Equipment Clearart
Location
Bielefeld, North Rhine-Westphalia
Nicknames
Ostwestfalen
League
German 2. Bundesliga
Last Edit
curswine: 09/Jun/22
Site
Home /
Sport /
Soccer
/
German 2. Bundesliga
/
Bielefeld
(year 2010)
Upcoming Events
09 Jul 22
Bielefeld &nbsp
-
&nbspPSV Eindhoven
17 Jul 22
Sandhausen &nbsp
-
&nbspBielefeld
24 Jul 22
Bielefeld &nbsp
-
&nbspJahn Regensburg
29 Jul 22
Engers 07 &nbsp
-
&nbspBielefeld
07 Aug 22
Hansa Rostock &nbsp
-
&nbspBielefeld

Latest Results

01 Jul 22
Bielefeld
&nbsp
3 - 1
&nbsp
Olympiakos
14 May 22
Bielefeld
&nbsp
1 - 1
&nbsp
RasenBallsport Leipzig
06 May 22
Bochum
&nbsp
2 - 1
&nbsp
Bielefeld
30 Apr 22
Bielefeld
&nbsp
1 - 1
&nbsp
Hertha
23 Apr 22
FC Koln
&nbsp
3 - 1
&nbsp
Bielefeld
Description
Available in:
DSC Arminia Bielefeld (full name: Deutscher Sportclub Arminia Bielefeld e.V. commonly known as Arminia Bielefeld, also known as Die Arminen or Die Blauen, or just Arminia , is a German sports club from Bielefeld, North Rhine-Westphalia. Arminia offers the sports of football, field hockey, figure skating, and cue sports. The club has 12,000 members and the club colours are black, white and blue. Arminia's name derives from the Cheruscan chieftain Arminius, who defeated a Roman army in the Battle of the Teutoburg Forest.

The club is most commonly known for its professional football team that play in the Bundesliga and mostly played in the first or second tier of the German football league system, among them 17 seasons in the 1. Bundesliga, to which they have recently returned. Arminia's most successful years were the 1920s, the early 1980s and the middle 2000s. In 1947 and in the 1950s Arminia had sunk down to a team playing in a rather local area in the third tier (later third tiers covered larger areas).

Arminia has been playing their home games at the Bielefelder Alm Stadium since 1926. Since 2004 the stadium has been named SchücoArena through a sponsorship deal.

Team Members

Christian
Santos #9




Daniel
Halfar




Onel
Hernandez #11




Besart
Berisha




Diego
Demme #4




Collin
Quaner




Oliver
Neuville




Stefan
Ortega #18


= Contract years remaining
Stadium or Home
Bielefelder Alm is a football stadium in Bielefeld, Germany. The stadium, which has a capacity of 27 300, is owned by the football club DSC Arminia Bielefeld and mostly used for the club's matches. Formerly named Stadion Alm , it is currently known as SchücoArena due to a sponsorship deal with the Bielefeld-based window and solar panel manufacturers.
Fanart
Banner
Other Links