Name
Rapid Vienna
Badge
User Rating
(0 users)


Next Event
Sturm Graz vs Rapid Vienna (02 Apr)
Head Coach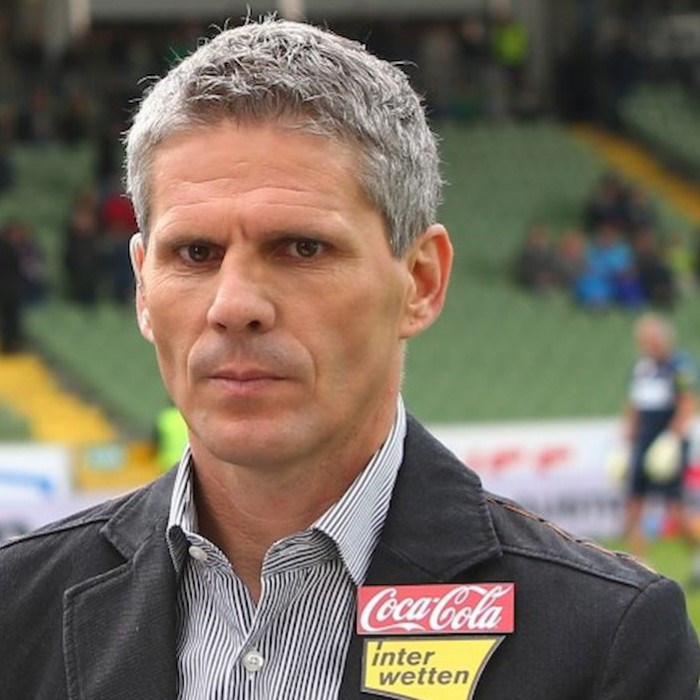 Dietmar Kühbauer
Recent Form ➡
W
W
L
W
L
Established
1899 (124 years old)
Sport
Soccer
Stadium/Home
Allianz Stadion
(28,345 Capacity)
Jersey or Equipment Clearart
Location
Hütteldorf, Vienna, Austria
NicknamesLeague
Austrian Bundesliga
Last Edit
avzubkof: 28/Feb/23
Site
Home /
Sport /
Soccer
/
Austrian Bundesliga
/
Rapid Vienna
(year 2021)
Upcoming Events
02 Apr 23
Sturm Graz &nbsp
-
&nbspRapid Vienna
09 Apr 23
Rapid Vienna &nbsp
-
&nbspAustria Klagenfurt
16 Apr 23
Rapid Vienna &nbsp
-
&nbspAustria Vienna
23 Apr 23
LASK &nbsp
-
&nbspRapid Vienna
30 Apr 23
Rapid Vienna &nbsp
-
&nbspSV Salzburg

Latest Results

19 Mar 23
Austria Vienna
&nbsp
2 - 0
&nbsp
Rapid Vienna
12 Mar 23
Rapid Vienna
&nbsp
2 - 0
&nbsp
WSG Swarovski
05 Mar 23
Rapid Vienna
&nbsp
2 - 4
&nbsp
SV Salzburg
26 Feb 23
Wolfsberger AC
&nbsp
1 - 2
&nbsp
Rapid Vienna
19 Feb 23
Rapid Vienna
&nbsp
3 - 0
&nbsp
SC Rheindorf
Description
Available in:
Sportklub Rapid Wien, commonly known as Rapid Vienna, is an Austrian football club playing in the country's capital city of Vienna. Rapid has won the most Austrian championship titles (32), including the first ever title in the season 1911–12, as well as a German championship in 1941 during Nazi rule. Rapid twice reached the final of the European Cup Winners' Cup in 1985 and 1996, losing on both occasions.

The club is often known as Die Grün-Weißen (The Green-Whites) for its team colours or as Hütteldorfer, in reference to the location of the Gerhard Hanappi Stadium, which is in Hütteldorf, part of the city's 14th district in Penzing.

Team Members

Mateo
Barać #4




Maximilian
Ullmann




Emanuel
Aiwu #4




Taxiarchis
Fountas #11




Leo
Greiml #3




Filip
Stojković #22


= Contract years remaining
Stadium or Home
The Allianz Stadion is a football stadium which is built on the site of the former Gerhard Hanappi Stadium as the new home of SK Rapid Wien. In international matches the stadium has the no-commercial name Weststadion. Demolition of the old stadium began in early October 2014, after a ceremonial farewell with thousands of fans. By January 2015 almost nothing was left of the old stadium, which allowed foundation works for the new arena.
Fanart
Banner
Other Links