Name
Bradford
Badge
User Rating
(0 users)


Next Event
Crewe vs Bradford (25 Mar)
Head Coach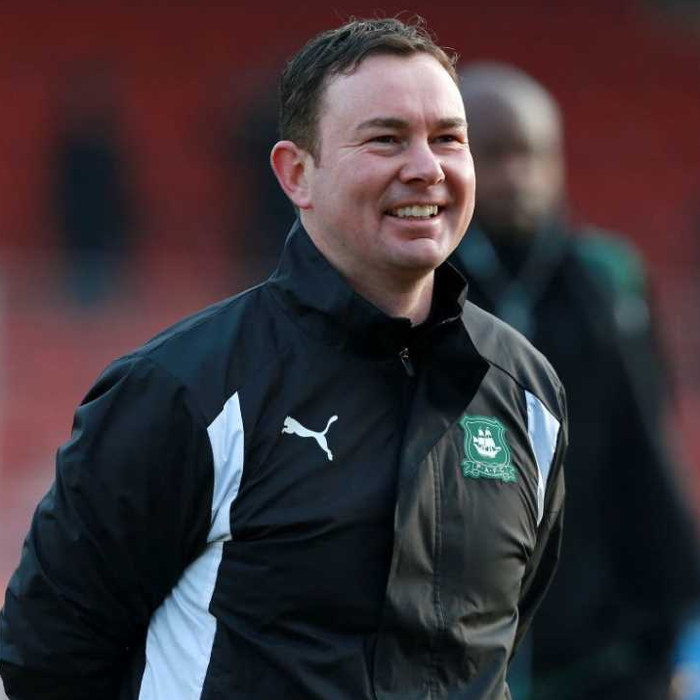 Derek Adams
Recent Form ➡
W
D
D
D
D
Established
1903 (120 years old)
Sport
Soccer
Stadium/Home
Valley Parade
(25,136 Capacity)
Jersey or Equipment Clearart
Location
Valley Parade, Bradford
Nicknames
Bradford, Bantams, Paraders, BCAFC
League
English League 2
Last Edit
smudgie: 31/Jan/23
Site
Home /
Sport /
Soccer
/
English League 2
/
Bradford
(year 2015)
Upcoming Events
25 Mar 23
Crewe &nbsp
-
&nbspBradford
01 Apr 23
Bradford &nbsp
-
&nbspGrimsby
07 Apr 23
Crawley &nbsp
-
&nbspBradford
10 Apr 23
Bradford &nbsp
-
&nbspSutton United
15 Apr 23
Rochdale &nbsp
-
&nbspBradford

Latest Results

21 Mar 23
Bradford
&nbsp
0 - 0
&nbsp
Carlisle
18 Mar 23
Bradford
&nbsp
2 - 2
&nbsp
Hartlepool
11 Mar 23
Newport
&nbsp
1 - 1
&nbsp
Bradford
07 Mar 23
Walsall
&nbsp
0 - 0
&nbsp
Bradford
04 Mar 23
Bradford
&nbsp
2 - 0
&nbsp
Colchester
Description
Available in:
Bradford City Association Football Club is a professional football club in Bradford, West Yorkshire, England. The team compete in League Two, the fourth tier of the English football league system.

The club was founded in 1903. It was immediately elected into Division Two of the Football League despite not having played a previous game. Promotion to the top tier followed in 1908 and the club won the FA Cup in 1911, its only major honour. After relegation in 1922 from Division One, the club spent 77 years outside the top flight until promotion to the Premier League in 1999. City stayed up, with a then record low of 36 points, in the first season in the Premier League. Relegation followed the following season. Since then a series of financial crises did push the club to the brink of closure. The financial pressure resulted in two more relegations to League Two. In the 2012–13 season, they became the first ever team from the fourth tier of English football to reach a major domestic Wembley cup final, the Football League Cup, losing 5–0 to Swansea City. In the same season, they returned to Wembley for the playoff final and won promotion to League One with a 3–0 win over Northampton Town.

The club's colours are claret and amber and they play their home games at Valley Parade. The ground was the site of a fire on 11 May 1985, which took the lives of 56 supporters.

Bradford City have had more than 40 managers, all of whom have been from Great Britain or Ireland. The current manager is Stuart McCall.

The club is linked with American amateur side SC United Bantams.

Team Members



Billy





Stephen
Darby




Filipe
Morais




James
Meredith




James
Hanson




Steve
Davies




Ben
Williams




Gary
Liddle




Jason
Kennedy




Dylan
Mottley-Henry




Josh
Morris #23




Brad
Jones #1




Oli
McBurnie #9




Chris
Dagnall #33




Jordan
Pickford #1




Oliver
Burke




Andy
Halliday #16




Devante
Cole




Dylan
Mottley



= Contract years remaining
Stadium or Home
Valley Parade, also known as the Coral Windows Stadium through sponsorship rights, is an all-seater football stadium in Bradford, West Yorkshire, England. It was built in 1886, and was the home of Manningham Rugby Football Club until 1903, when they changed code from rugby football to association football and became Bradford City. It has been Bradford City's home since, although it is now owned by former chairman Gordon Gibb's pension fund. It has also been home to Bradford (Park Avenue) for one season, and Bradford Bulls rugby league side for two seasons, as well as host to a number of England youth team fixtures.
Football architect Archibald Leitch was commissioned to redevelop the ground when Bradford City were promoted to the First Division in 1908. From then, the stadium underwent few changes until 1985, when it was the scene of a fatal fire on 11 May 1985, when 56 supporters were killed and at least 265 were injured. It underwent a £2.6 million redevelopment and was re-opened in December 1986. The ground has undergone significant changes in the 1990s and early 2000s and now has a capacity of 25,136. The record attendance of 39,146 was set in 1911 for an FA Cup tie against Burnley, making it the oldest surviving attendance record at a Football League ground in the country.
Fanart
Banner
Other Links