Name
Cheltenham
Badge
User Rating
(0 users)


Next Event
Cheltenham vs Portsmouth (13 Aug)
Head Coach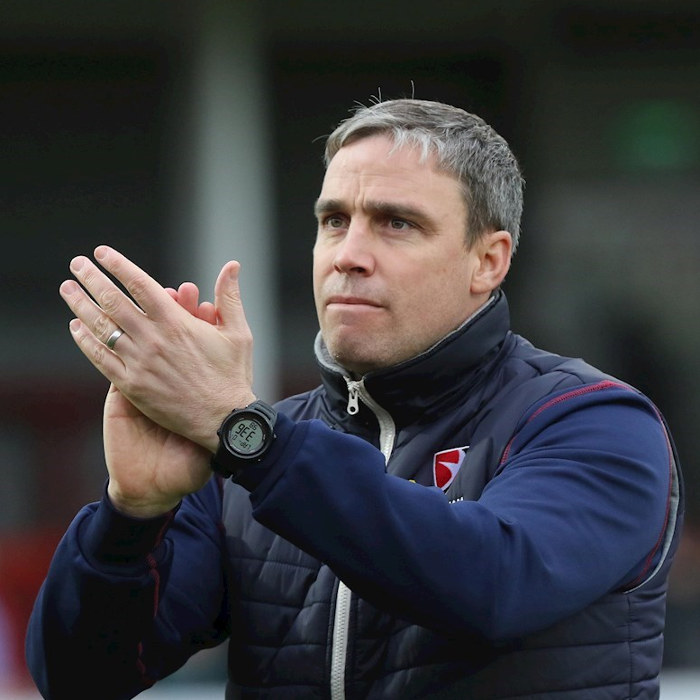 Michael Duff
Recent Form ➡
W
W
L
L
L
Established
1887 (135 years old)
Sport
Soccer
Stadium/Home
Whaddon Road
(7,266 Capacity)
Jersey or Equipment Clearart
Location
Cheltenham, Gloucestershire
Nicknames
The Robins, CTFC
League
English League 1
Last Edit
smudgie: 23/Jul/22
Site
Home /
Sport /
Soccer
/
English League 1
/
Cheltenham
(year 2018)
Upcoming Events
13 Aug 22
Cheltenham &nbsp
-
&nbspPortsmouth
16 Aug 22
Fleetwood Town &nbsp
-
&nbspCheltenham
20 Aug 22
Exeter &nbsp
-
&nbspCheltenham
27 Aug 22
Cheltenham &nbsp
-
&nbspOxford Utd
30 Aug 22
Milton Keynes &nbsp
-
&nbspCheltenham

Latest Results

09 Aug 22
Cheltenham
&nbsp
0 - 7
&nbsp
Exeter
06 Aug 22
Barnsley
&nbsp
1 - 0
&nbsp
Cheltenham
30 Jul 22
Cheltenham
&nbsp
2 - 3
&nbsp
Peterboro
23 Jul 22
Cheltenham
&nbsp
2 - 0
&nbsp
Northampton
19 Jul 22
Cheltenham
&nbsp
1 - 0
&nbsp
Birmingham
Description
Available in:
Cheltenham Town Football Club is a professional association football club based in the town of Cheltenham, Gloucestershire, England. From the 2021–22 season, the club will compete in League One, the third tier of the English football league system, after winning the League Two title. Nicknamed the "Robins", they have played at Whaddon Road since 1932. The club contests rivalries with Gloucester City and Forest Green Rovers.

Founded in 1887, the club spent much of its early history competing in local football circles, before moving to the Birmingham Combination in 1932 and then the Southern League in 1935. They spent the next 50 years in the Southern League, winning the Midland Division in 1982–83 and then claiming the Premier Division title in 1984–85. They were subsequently promoted into the Alliance Premier League in 1985, where they remained for seven seasons until they were relegated in 1992. They finished as runners-up of the Southern League Premier Division for four of the next five seasons, and were promoted into the Conference in 1997.

Under the stewardship of Steve Cotterill, Cheltenham won the 1998 FA Trophy final and then secured promotion into the Football League for the first time after winning the Conference title in 1998–99. He left the club after the 2001–02 season, having guided them to the FA Cup fifth round and promotion with victory in the 2002 Third Division play-off final. Immediately relegated after one season in the Second Division, they secured another promotion as manager John Ward guided them to victory in the 2006 League Two play-off final. Relegated after three seasons in the third tier, the club's 16-year stay in the Football League ended with relegation back to the National League in 2015. However manager Gary Johnson led Cheltenham to the Conference title with a 101 point tally in 2015–16, making them the first club in 26 years to secure an immediate return to the Football League as champions of the Conference. After Michael Duff took over from Johnson, he led the club to its first Football League title, winning the 2020–21 League Two title.

Team Members

Bobby
Gould




Joe
Rodon




Joe
Morrell #28




Daniel
O'Shaughnessy #5




Ryan
Broom




Joshua
Debayo




Rhys
Lovett




Luke
Varney




Jordan
Cranston




Jacob
Maddox




Mohamed
Eisa




Harry
Pell




Aaron
Downes


= Contract years remaining
Stadium or Home
Whaddon Road is a football stadium in Cheltenham, England. It is the home ground of Cheltenham Town F.C. and shared with Gloucester City A.F.C.. It has a total capacity of 7,066, with a mixture of seating and terracing. The ground's official name was the Victory Sports Ground until April 2009 when it was renamed the Abbey Business Stadium through a sponsorship deal. It was announced on 13 July 2015 that the club had agreed a three year deal to rename the stadium The World of Smile Stadium.
Fanart
Banner
Other Links