Name
Rochdale
Badge
User Rating
(0 users)


Next Event
Rochdale vs Burton (27 Feb)
Head Coach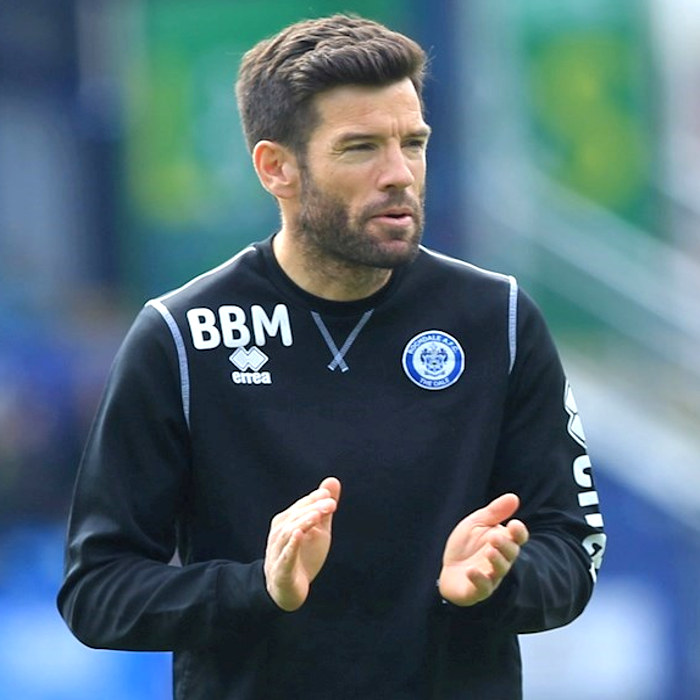 Brian Barry-Murphy
Recent Form ➡
L
L
L
D
D
Established
1907 (114 years old)
Sport
Soccer
Stadium/Home
Spotland
(10,249 Capacity)
Jersey or Equipment Clearart
Location
Rochdale, Greater Manchester
Nicknames
The Dale, RAFC
League
English League 1
Last Edit
smudgie: 02/Feb/21
Site
Home /
Sport /
Soccer
/
English League 1
/
Rochdale
(year 2006)
Upcoming Events
27 Feb 21
Rochdale &nbsp
-
&nbspBurton
02 Mar 21
Hull &nbsp
-
&nbspRochdale
06 Mar 21
Sunderland &nbsp
-
&nbspRochdale
09 Mar 21
Rochdale &nbsp
-
&nbspShrewsbury
13 Mar 21
Lincoln &nbsp
-
&nbspRochdale

Latest Results

23 Feb 21
Northampton
&nbsp
0 - 0
&nbsp
Rochdale
20 Feb 21
Rochdale
&nbsp
0 - 0
&nbsp
Plymouth
16 Feb 21
Blackpool
&nbsp
1 - 0
&nbsp
Rochdale
09 Feb 21
Rochdale
&nbsp
1 - 4
&nbsp
Milton Keynes
06 Feb 21
Rochdale
&nbsp
0 - 2
&nbsp
Charlton
Description
Available in:
Rochdale Association Football Club is an English professional association football club based in the town of Rochdale in Greater Manchester. The club plays in the Football League One, the third tier in the English football league system. The club's colours are black and blue and they play their home games at Spotland Stadium, which has a capacity of 10,249. Formed in 1907 and nicknamed the Dale, they were accepted into the Football League in 1921. Since then, the club has remained in the bottom two professional divisions of English Football.

The team has achieved promotion three times – in 1969, 2010 and 2014. Although the club has never won a competition since joining the League, they have the distinction of playing in the final of the League Cup in 1962, the first of only two teams from the lowest tier to have done so.

Team Members

Chris
Dagnall #33




Rickie
Lambert




Matt
Gilks




Joseph
Thompson


= Contract years remaining
Stadium or Home
Spotland Stadium (known locally as just Spotland) is a sports venue located at Willbutts Lane in the Spotland area of Rochdale, Greater Manchester. It is currently home to Rochdale A.F.C. and Rochdale Hornets R.L.F.C. It has a capacity of 10,249.
Fanart
Banner
Other Links