Name
Wycombe
Badge
User Rating
(1 users)


Next Event
Port Vale vs Wycombe (04 Feb)
Head Coach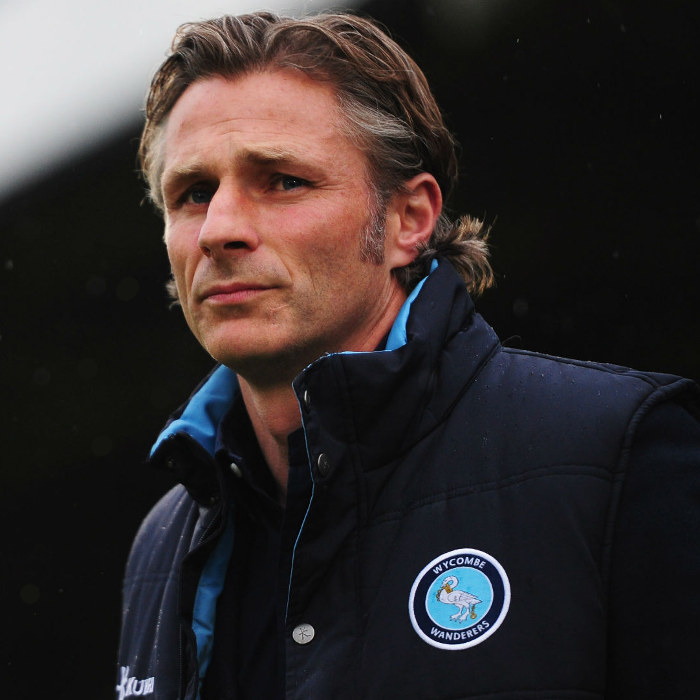 Gareth Ainsworth
Recent Form ➡
W
L
W
L
W
Established
1887 (136 years old)
Sport
Soccer
Stadium/Home
Adams Park
(9,617 Capacity)
Jersey or Equipment Clearart
Location
High Wycombe, Buckinghamshire
NicknamesLeague
English League 1
Last Edit
Ovokx: 05/Dec/22
Site
Home /
Sport /
Soccer
/
English League 1
/
Wycombe
(year 2004)
Upcoming Events
04 Feb 23
Port Vale &nbsp
-
&nbspWycombe
11 Feb 23
Wycombe &nbsp
-
&nbspDerby
14 Feb 23
Accrington &nbsp
-
&nbspWycombe
18 Feb 23
Wycombe &nbsp
-
&nbspBolton
25 Feb 23
Shrewsbury &nbsp
-
&nbspWycombe

Latest Results

24 Jan 23
Wycombe
&nbsp
2 - 0
&nbsp
Oxford Utd
14 Jan 23
Wycombe
&nbsp
0 - 1
&nbsp
Sheffield Weds
01 Jan 23
Peterboro
&nbsp
0 - 3
&nbsp
Wycombe
29 Dec 22
Plymouth
&nbsp
1 - 0
&nbsp
Wycombe
26 Dec 22
Wycombe
&nbsp
2 - 1
&nbsp
Bristol Rovers
Description
Available in:
Wycombe Wanderers Football Club is an English professional association football club based in the town of High Wycombe, Buckinghamshire. The team will compete in League One, the third tier of the English football league system, in the 2021-22 season after finishing 22nd in the 2020-21 Championship. They play their home matches at Adams Park, located on the western outskirts of High Wycombe, having moved after 95 years at Loakes Park in 1990. The club traditionally plays in quartered shirts of navy (Oxford blue) and pale blue (Cambridge blue). The club's nicknames are "The Chairboys" and "The Blues".

Founded in 1887, they entered the Southern League in 1896. They switched to the Great Western Suburban League in 1908 and then the Spartan League in 1919, before joining the Isthmian League after winning the Spartan League in 1919–20 and 1920–21. They spent 64 years in the Isthmian League, winning eight league titles and one FA Amateur Cup title. Having rejected numerous invitations to join the Alliance Premier (Gola) League (now National League), they finally accepted an offer in 1985 and eventually found success in the fifth tier of English football under the management of Martin O'Neill, winning promotion into the Football League as GM Vauxhall Conference champions in 1992–93. They also lifted the FA Trophy in 1991 and 1993, and won the Conference League Cup, Conference Shield (three times) and Conference Charity Shield.

Wycombe made an immediate impact in the Football League, winning promotion out of the Third Division via the play-offs in 1994. They spent a decade in the third tier and reached the FA Cup semi-finals in 2001, though were relegated three years later. They also reached the League Cup semi-finals in 2007 and then gained promotion out of League Two in 2008–09. This was the first of four successive seasons of promotions and relegations between League Two and League One, which was followed by a decline that saw the club only avoid relegation into non-league on goal difference in 2014. The club secured promotion out of League Two in 2017–18 under the stewardship of Gareth Ainsworth, who then took the club to the Championship for the first time in the club's history with victory in the 2020 League One play-off final.

Team Members

Dannie
Bulman




Tony
Adams




Nathan
Tyson


= Contract years remaining
Stadium or Home
Adams Park is an association football stadium in High Wycombe, Buckinghamshire. Built in 1990, it is the home ground of Wycombe Wanderers F.C.. Between 2003 and 2006, the stadium was known as the Causeway Stadium under a naming rights deal, before reverting to its former name.
Fanart
Banner
Other Links