Name
Real Madrid Castilla
Badge
User Rating
(0 users)


Next Event
Rayo Majadahonda vs Real Madrid Castilla (06 Dec)
Head Coach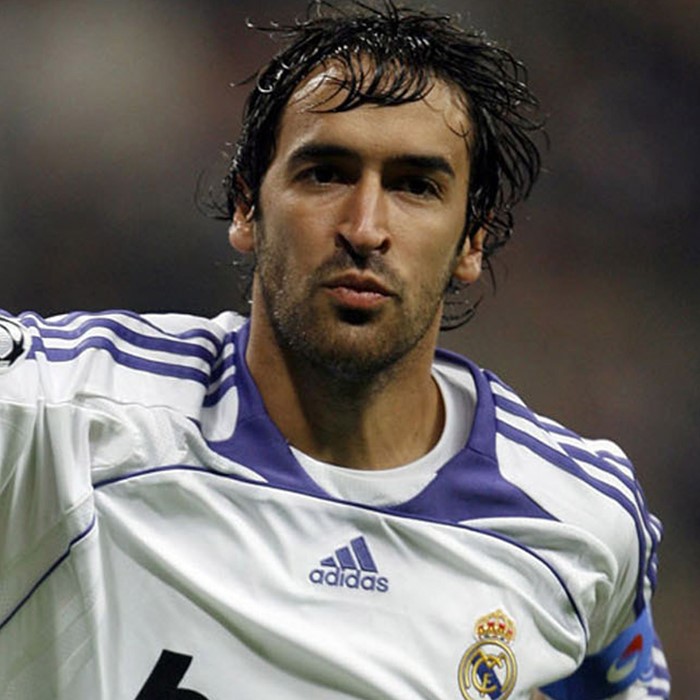 Raúl
Recent Form ➡
W
W
W
D
D
Established
1930 (92 years old)
Sport
Soccer
Stadium/Home
Alfredo di Stéfano Stadium
(6,000 Capacity)
Jersey or Equipment Clearart
Location
Valdebebas, Spain
NicknamesLeague
Spanish Primera RFEF Group 1
Last Edit
avzubkof: 23/Sep/22
Site
Home /
Sport /
Soccer
/
Spanish Primera RFEF Group 1
/
Real Madrid Castilla
(year 2020)
Upcoming Events
06 Dec 22
Rayo Majadahonda &nbsp
-
&nbspReal Madrid
10 Dec 22
Real Madrid &nbsp
-
&nbspInter de
18 Dec 22
Fuenlabrada &nbsp
-
&nbspReal Madrid
08 Jan 23
Real Madrid &nbsp
-
&nbspAlgeciras CF
15 Jan 23
AD Ceuta &nbsp
-
&nbspReal Madrid

Latest Results

03 Dec 22
Real Madrid
&nbsp
1 - 1
&nbsp
Leonesa
03 Dec 22
Real Madrid
&nbsp
1 - 1
&nbsp
Leonesa
27 Nov 22
Linares Deportivo
&nbsp
0 - 2
&nbsp
Real Madrid
27 Nov 22
Linares Deportivo
&nbsp
0 - 2
&nbsp
Real Madrid
20 Nov 22
Real Madrid
&nbsp
2 - 0
&nbsp
San Fernando
Description
Available in:
Real Madrid Castilla is a Spanish football team that plays in Segunda División B. It is Real Madrid's reserve team, and is therefore an integral part of Real Madrid's youth academy, La Fábrica. They play their home games at Alfredo di Stéfano Stadium.

Unlike the English football league system, reserve teams in Spain play in the same league system as their senior team rather than a separate league. Reserve teams, however, cannot play in the same division as their senior team. Therefore, Real Madrid B are ineligible for promotion to the Primera División. Reserve teams are also no longer permitted to enter the Copa del Rey. In addition, only under-23 players, or under-25 players with a professional contract, can switch between senior and reserve teams.

While a few players have gone on to establish themselves in the Real Madrid first team, several former Castilla players such as Ismael Urzaiz, Santiago Cañizares, Juan Mata, Álvaro Negredo, Mista, and Luis García have all moved on to successful careers with other clubs.

Team Members

Hugo
Perales #19




Martín
Calderón #16




Víctor
Chust #32




Pablo
Rodríguez #99




Miguel
Pérez




Moha
Moukhliss #36




Hugo
Vallejo




Miguel
Gutiérrez #3




Marvin
Park #2





Reinier #19




Juanmi
Latasa




Toni
Fuidias #26




Mario
Gila #34


= Contract years remaining
Stadium or Home
The Estadio Alfredo di Stéfano is a multi-purpose stadium in Madrid, Spain. It is currently used for football matches and is the home ground of Real Madrid Castilla, the reserve team of Real Madrid. The stadium holds 6,000 people. It is named after former Real footballer Alfredo di Stéfano.
The venue is part of the Ciudad Real Madrid, the club's new training facilities located outside Madrid in Valdebebas. On Tuesday 9 May 2006 the Alfredo di Stéfano Stadium was inaugurated at the City of Madrid where Real Madrid usually trains. The inaugural match was between Real Madrid and Stade de Reims, a rematch of the European Cup final won by Real Madrid in 1956. Real Madrid won the inaugural match 6-1 with goals from Sergio Ramos, Antonio Cassano (2), Roberto Soldado (2), and José Manuel Jurado.
Fanart
Banner
Other Links