Name
Leganes
Badge
User Rating
(0 users)


Next Event
Leganes vs Albacete (02 Oct)
Head Coach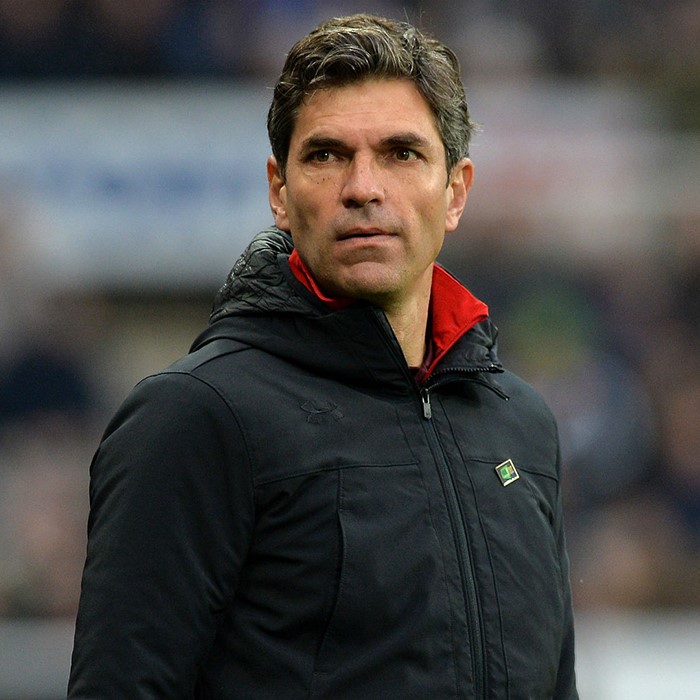 Mauricio Pellegrino
Recent Form ➡
L
W
L
D
L
Established
1928 (94 years old)
Sport
Soccer
Stadium/Home
Butarque
(8,138 Capacity)
Jersey or Equipment Clearart
Location
Leganés, Madrid
Nicknames
Los Pepineros (The Cucumber Growers)
League
Spanish La Liga 2
Last Edit
Darth GL: 03/Sep/22
Site
Home /
Sport /
Soccer
/
Spanish La Liga 2
/
Leganes
(year 2020)
Upcoming Events
02 Oct 22
Leganes &nbsp
-
&nbspAlbacete
09 Oct 22
Cartagena FC &nbsp
-
&nbspLeganes
12 Oct 22
Leganes &nbsp
-
&nbspMalaga
16 Oct 22
Levante &nbsp
-
&nbspLeganes
23 Oct 22
Leganes &nbsp
-
&nbspTenerife

Latest Results

24 Sep 22
Huesca
&nbsp
1 - 0
&nbsp
Leganes
18 Sep 22
Leganes
&nbsp
0 - 0
&nbsp
Burgos
09 Sep 22
Las Palmas
&nbsp
1 - 0
&nbsp
Leganes
02 Sep 22
Leganes
&nbsp
2 - 1
&nbsp
Eibar
27 Aug 22
Lugo
&nbsp
1 - 0
&nbsp
Leganes
Description
Available in:
Club Deportivo Leganés, S.A.D. is a Spanish football team from Leganés, in the outskirts of Madrid. Founded on 23 June 1928, it plays in the Segunda División. It holds home games at the Estadio Municipal de Butarque, which seats 12,450 spectators.

Leganés played the vast majority of its existence in the lower leagues. In 1977 the club regained promotion to the fourth division, where it had played before for seven years when the category was still the third level.

After a steady progression, Leganés reached the new division three in 1987, being promoted to the second division six years later and maintaining its league status for 11 seasons; during this timeframe, it collected two consecutive eighth places (best) from 1995–97.

The fans have friendly relation with ultras group Gate 12 of Egaleo F.C., the towns of Egaleo and Leganés happen to be twinned too. Their biggest rival is Getafe CF with whom they contest the South Madrid Derby.

Team Members

Youssef
En-Nesyri #15




Sabin
Merino #18




Martin
Braithwaite





Óscar




Roger
Assalé #20




Aitor
Ruibal #24




Roque
Mesa #17




Ibrahim
Amadou #32




Guido
Carrillo




Kevin
Rodrigues #24




Bryan
Gil #11




Chidozie
Awaziem




Miguel
de
#24




Ignasi
Miquel




Óscar
Rodríguez #5




Jorge
Sáenz #16




Diego
Conde




Vasyl
Kravets


= Contract years remaining
Stadium or Home
The Estadio Municipal de Butarque is a multi-use stadium located in Leganés, Community of Madrid, Spain. It is currently used for football matches and is the home stadium of CD Leganés.
Fanart
Banner
Other Links