Name
Verona
Badge
User Rating
(0 users)


Next Event
Juventus vs Verona (01 Apr)
Head Coach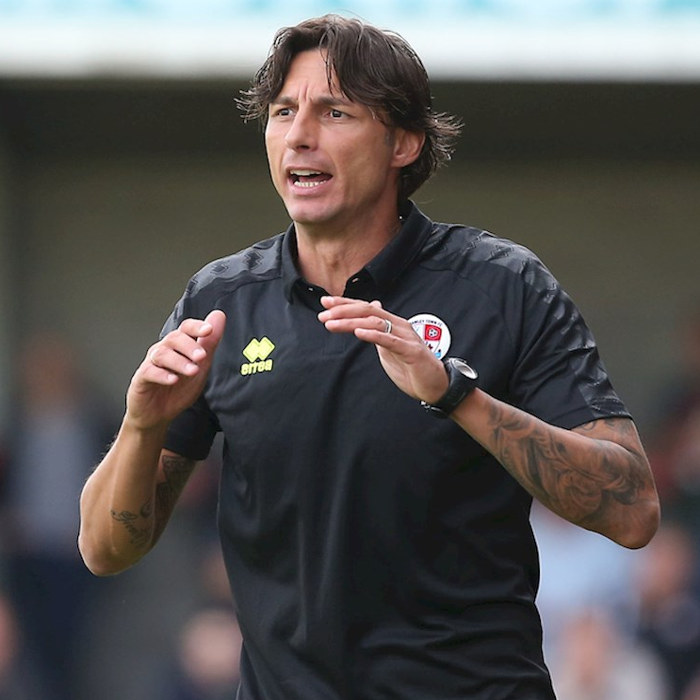 Gabriele Cioffi
Recent Form ➡
L
L
D
D
L
Established
1903 (120 years old)
Sport
Soccer
Stadium/Home
Stadio Marcantonio Bentegodi
(39,371 Capacity)
Jersey or Equipment Clearart
Location
Verona, Italy
Nicknames
Scaligeri, Butei, Gialloblu
League
Italian Serie A
Last Edit
zag: 24/Mar/23
Site
Home /
Sport /
Soccer
/
Italian Serie A
/
Verona
(year 2011)
Upcoming Events
01 Apr 23
Juventus &nbsp
-
&nbspVerona
08 Apr 23
Verona &nbsp
-
&nbspSassuolo
15 Apr 23
Napoli &nbsp
-
&nbspVerona
21 Apr 23
Verona &nbsp
-
&nbspBologna
30 Apr 23
Cremonese &nbsp
-
&nbspVerona

Latest Results

19 Mar 23
Sampdoria
&nbsp
3 - 1
&nbsp
Verona
12 Mar 23
Verona
&nbsp
1 - 1
&nbsp
Monza
05 Mar 23
Spezia
&nbsp
0 - 0
&nbsp
Verona
27 Feb 23
Verona
&nbsp
0 - 3
&nbsp
Fiorentina
19 Feb 23
Roma
&nbsp
1 - 0
&nbsp
Verona
Description
Available in:
Hellas Verona Football Club, commonly referred to as Hellas Verona or simply Verona, is an Italian football club based in Verona, Veneto, that currently plays in Serie A. The team won the Serie A Championship in 1984–85.

Team Members


Jorginho #20




Ernesto
Torregrossa




Rafael
de
#77




Nícolas
Andrade #88




Juan
Gomez





Marco
D #77


= Contract years remaining
Stadium or Home
The Stadio Marcantonio Bentegodi is a stadium in Verona, Italy. It is the home of Hellas Verona and ChievoVerona of Serie A and Serie B, respectively. It also hosts the Women's Champions League matches of Bardolino Verona, some youth team matches, rugby matches, athletics events and occasionally even musical concerts. With 39,211 total seats, of which only 31,045 are approved, it is the eighth-largest stadium in Italy by capacity. The stadium is named after the historic benefactor of Veronese sport, Marcantonio Bentegodi .
Fanart
Banner
Other Links