Name
Golden State Warriors
Badge
User Rating
(0 users)


Next EventHead Coach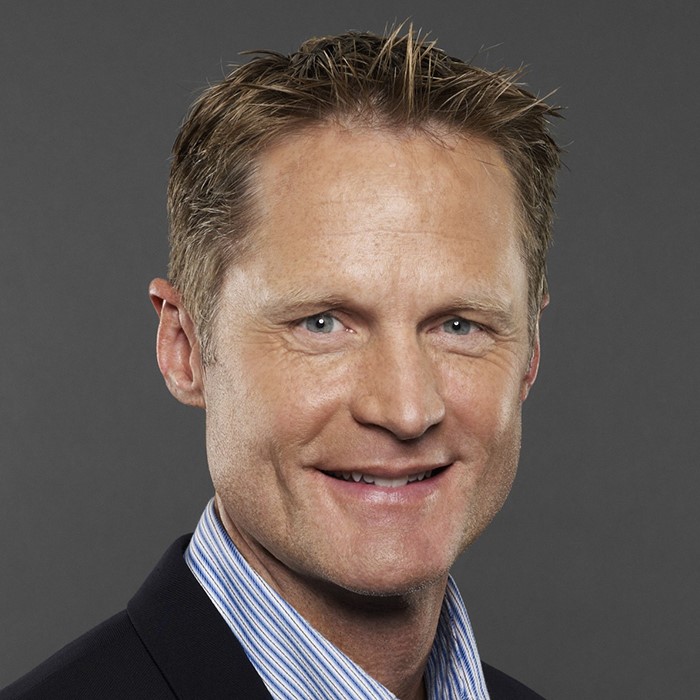 Steve Kerr
Recent Form ➡
W
W
W
L
W
Established
1946 (76 years old)
Sport
Basketball
Stadium/Home
Chase Center
(18,064 Capacity)
Jersey or Equipment Clearart
Location
San Francisco, California, USA
NicknamesLeague
NBA
Last Edit
Ovokx: 30/Apr/22
Site
Home /
Sport /
Basketball
/
NBA
/
Golden State Warriors
(year 2016)
Upcoming Events
| | | | | | | |
| --- | --- | --- | --- | --- | --- | --- |
| 27 May 22 | | Golden State | &nbsp | 120 - 110 | &nbsp | Dallas Mavericks |
| 25 May 22 | | Dallas Mavericks | &nbsp | 119 - 109 | &nbsp | Golden State |
| 23 May 22 | | Dallas Mavericks | &nbsp | 100 - 109 | &nbsp | Golden State |
| 21 May 22 | | Golden State | &nbsp | 126 - 117 | &nbsp | Dallas Mavericks |
| 19 May 22 | | Golden State | &nbsp | 112 - 87 | &nbsp | Dallas Mavericks |
Description
Available in:
The Golden State Warriors are an American professional basketball team based in Oakland, California. They are a member of the Pacific Division of the Western Conference in the National Basketball Association (NBA). The team was first established in 1946 as the Philadelphia Warriors and was based in Philadelphia, Pennsylvania. It won the championship in the inaugural season of the Basketball Association of America (BAA), the league that would eventually become the NBA after a merger with the National Basketball League (NBL) took place prior to the 1949–50 season.

In 1962, the franchise relocated to San Francisco, California, and was renamed as the San Francisco Warriors. In 1971, the team's geographic name was changed to its current moniker of Golden State Warriors. Since 1966, the team has played home games in the building currently known as the Oracle Arena and exclusively since 1972, with the exception of a one-year hiatus during which it played in San Jose, California, while the Oracle Arena was being remodeled. Along with their inaugural championship win in the 1946–47 season, the Warriors have won two others in the team's history, including another in Philadelphia after the 1955–56 season, and one as Golden State after the 1974–75 season, tying them for 5th in the NBA in number of championships.

Team Members

Harrison
Barnes




Leandro
Barbosa




James
Michael





Anderson
Varejao




JaVale
McGee




Zaza
Pachulia




Patrick
McCaw #1




Kevin
Durant #7




Damian
Jones




Andrew
Bogut




David
West #30


= Contract years remaining
Stadium or Home
Chase Center is an indoor arena in the Mission Bay neighborhood of San Francisco, California. The building is the home venue for the Golden State Warriors of the National Basketball Association (NBA) and occasionally for San Francisco Dons men's basketball. The Warriors, who have been located in the San Francisco Bay Area since 1962, played their home games at Oakland Arena in Oakland from 1971 to 2019. Chase Center opened on September 6, 2019.
Fanart
Banner
Other Links