Name
CB Gran Canaria
Badge
User Rating
(0 users)


Next Event
CB Gran Canaria vs Real Betis Baloncesto (01 Apr)
Head Coach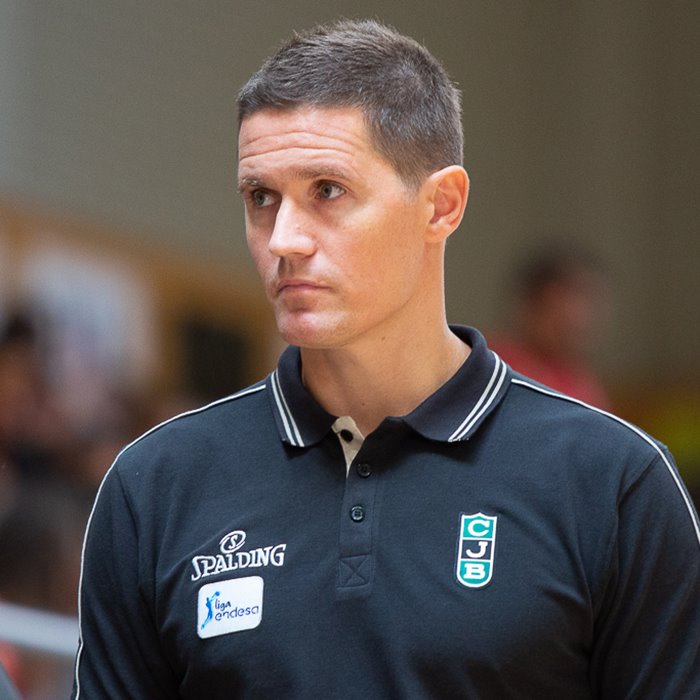 Jaka Lakovič
Recent Form ➡
W
W
W
L
W
Established
1963 (60 years old)
Sport
Basketball
Stadium/Home
Gran Canaria Arena
(11,500 Capacity)
Jersey or Equipment Clearart
Location
Las Palmas de Gran Canaria
NicknamesLeague
Spanish Copa del Rey de Baloncesto
Last Edit
Franz: 02/Mar/23
Site
Home /
Sport /
Basketball
/
Spanish Copa del Rey de Baloncesto
/
CB Gran Canaria
(year 2019)
Upcoming Events
01 Apr 23
CB Gran &nbsp
-
&nbspReal Betis
08 Apr 23
Basket Zaragoza &nbsp
-
&nbspCB Gran
15 Apr 23
CB Gran &nbsp
-
&nbspCB Breogan
18 Apr 23
CB Gran &nbsp
-
&nbspJoventut Badalona
22 Apr 23
FC Barcelona &nbsp
-
&nbspCB Gran

Latest Results

29 Mar 23
CB Gran
&nbsp
86 - 73
&nbsp
Hamburg Towers
26 Mar 23
CB 1939
&nbsp
81 - 77
&nbsp
CB Gran
21 Mar 23
KK Budućnost
&nbsp
69 - 94
&nbsp
CB Gran
18 Mar 23
CB Gran
&nbsp
107 - 89
&nbsp
CB Murcia
15 Mar 23
CB Gran
&nbsp
89 - 79
&nbsp
Türk Telekom
Description
Available in:
Club Baloncesto Gran Canaria – Claret, S.A.D., also known as Herbalife Gran Canaria by sponsorship reasons, is a professional basketball club based in Las Palmas, Spain. The team plays in the Liga ACB and the EuroCup. Their home arena is the Gran Canaria Arena.

Team Members

Ondřej
Balvín #12




Marcus
Eriksson #8




Matt
Costello #24




Ioannis
Bourousis




Omar
Cook




Xavi
Rabaseda




Cory
Jefferson




Darion
Atkins #44




Demonte
Harper #22




Stan
Okoye #5




Beka
Burjanadze #23


= Contract years remaining
Stadium or Home
Gran Canaria Arena, originally known as Palacio Multiusos de Gran Canaria, is an indoor sporting arena located in Las Palmas de Gran Canaria, Spain. The arena, opened in 2014 by Mariano Rajoy, has a capacity of 9,870 spectators and is the home arena of CB Gran Canaria.
The first game in Gran Canaria Arena was the game of the 28th round of the 2013–14 ACB season between Herbalife Gran Canaria and FC Barcelona, played on 1 May 2014.
The arena hosted of the groups of the main round of the 2014 FIBA Basketball World Cup and will also host the basketball's Copa del Rey in February 2015.
Fanart
Banner
Other Links