Site
Home /
Basketball
/
Italian Lega Basket
Logo
Upcoming Events
None Found...
Latest Results

Vanoli Cremona 87 - 99 Banco di Sardegna Sassari (Sunday 10th May)

Emporio Armani Milano 78 - 77 Giorgio Tesi Group Pistoia (Sunday 10th May)

Consultinvest Pesaro 80 - 70 Pasta Reggia Caserta (Sunday 10th May)

Grissin Bon Reggio Emilia 67 - 63 Enel Brindisi (Sunday 10th May)

Dolomiti Energia Trento 96 - 81 Granarolo Bologna (Sunday 10th May)

Openjobmetis Varese 66 - 73 Sidigas Avellino (Sunday 10th May)

Umana Venezia 90 - 67 Upea Capo d'Orlando (Sunday 10th May)

Acea Roma 75 - 78 Acqua Vitasnella Cantù (Sunday 10th May)

Sidigas Avellino 84 - 79 Vanoli Cremona (Sunday 03rd May)

Enel Brindisi 73 - 85 Emporio Armani Milano (Sunday 03rd May)

Description
The Lega Basket Serie A, officially abbreviated as LBA, (English: Serie A Basketball League) and known for sponsorship reasons as the Serie A PosteMobile, is a professional men's club basketball league that has been organised in Italy since 1920. It constitutes the first and highest-tier level of the Italian league pyramid. The LBA, which is played under FIBA rules, currently consists of 16 teams, with the lowest-placed team relegated to the Serie A2 and replaced by the winner of the play-offs of that division.

A total of 99 teams have competed in the LBA since its inception. Seventeen teams have been crowned champions, with Olimpia Milano winning the title a record 27 times, and Virtus Bologna 15 times. According to FIBA Europe's and Euroleague Basketball's national league coefficients, the LBA was the overall historically top ranked national domestic league in Europe, for the period 1958 to 2007. Today, the LBA is considered to be one of the top European national basketball leagues. Its clubs have won the most EuroLeague championships (13), the most FIBA Saporta Cups (15), and the most FIBA Korać Cups (10).

The league is run by the Lega Basket, which is itself regulated by the FIP, the Italian Basketball Federation.

Schedule
1415 Season
Teams

Aquila Bask -11


Auxilium Pa -10


Basket Bres -11


Dinamo Bask -11


Guerino Van -11


New Basket -11


Olimpia Mil -10


Orlandina B -11


Pallacanest -11


Pallacanest -11


Pallacanest -10


Pistoia Bas -11


Reyer Venez -11


S.S. Felice -11


Victoria Li -11


Virtus Pall -10
Trophy Icon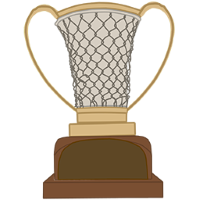 Fanart
Banner
Other Links