Site
Home /
Sport /
Fighting
/
Bellator MMA
Logo
Upcoming Events

Latest Results
None Found...

Latest Results

Bellator 239 Ruth vs Amosov (22 Feb 2020)

Bellator and USO present Salute to the Troops (20 Dec 2019)

Bellator London 2 MVP vs Melillo (23 Nov 2019)

Bellator 234 Kharitonov vs Vassell (14 Nov 2019)

Bellator 233 Salter vs van Steenis (08 Nov 2019)

Bellator 231 Mir vs Nelson 2 (26 Oct 2019)

Bellator Milan (12 Oct 2019)

Bellator Dublin (27 Sep 2019)

Bellator 224 Budd vs Rubin (12 Jul 2019)

Bellator 223 Mousasi vs Lovato Jr (23 Jun 2019)

Description
Available in:
Bellator MMA (formerly known as Bellator Fighting Championships) is an American mixed martial arts (MMA) promotion company. Bellator was founded in 2008 by Chairman and CEO Bjorn Rebney. Bellator features "The Toughest Tournament in Sports", which has a single-elimination format that awards the winner of each eight-person or four-person tournament a check for $100,000 and a guaranteed world title fight against the current Bellator world champion in the applicable weight class.

In December 2011, Viacom acquired a majority stake of Bellator and in January 2013, all Bellator events began airing on Spike TV. Bellator produced nearly 25 live events annually until 2015, as well as shoulder programming including fighter features, highlight shows and reality-based programming.

In May 2014, Bellator hosted the company's inaugural pay-per-view event from the Landers Center. The event featured a Bellator Light Heavyweight Tournament Final fight between Rampage Jackson and King Mo, Michael Chandler vs. Will Brooks for the Lightweight Interim World Title, Alexander Shlemenko vs. Tito Ortiz, the Bellator Season 10 Heavyweight Tournament Final between Alexander Volkov vs. Blagoi Ivanov and a feature fight between Ricky Rainey vs. Michael Page.

The word Bellator means "warrior" in Latin.

In the past, Bellator has sporadically featured tournaments, unlike several other MMA promotions. However, in 2015, Bellator President Scott Coker made the decision to drop the 8-man tournament format in favor of smaller tournaments.

Bellator included weight classes from bantamweight (135 pounds) through heavyweight (265 pounds) and tournaments in each weight class were conducted over a three-month period. Each tournament began with the opening round featuring eight fighters in that respective weight class, moved onto the semi-finals and then the finals. For four-man tournaments, only the semi-finals and finals were included. Each tournament was single elimination and there was a one-month break between opening round, semi-finals and finals.

During the tournament the rules were slightly different from those of a non-tournament fight. Elbow strikes were illegal in the quarterfinal and semifinal tournament bouts due to the high probability of a cut occurring. Elbow strikes were legal in the finals. The tournament final was still a three five-minute rounds, since it is not a title fight.

Bellator partnered with Rizin Fighting Federation for the RIZIN FIGHTING WORLD GRAND-PRIX event held on December 29 and 31 2015, sharing King Mo Lawal for the Rizin FF Tournament. The former Pride FC Heavyweight champion Fedor Emelianenko headlined the NYE Rizin FF main event.

Bellator does not run regularly scheduled tournaments, however they are always an option at Scott Coker's discretion.

Bellator airs live on Spike TV. Bellator debuted on Spike on January 17, 2013 and averaged 938,000 viewers. Additional exclusive Bellator content and Bellator shoulder programming airs on Spike TV.

On September 24, 2013 Bellator announced its multi-partnership agreement with FOX Sports Latin America making Fox Sports the exclusive carrier of Bellator throughout the entirety of Latin America with a total distribution of more than 50 million households.

In February 2014, Bellator aligned with OSN, the leading pay-TV network in the MENA (Middle East and North Africa) region. OSN will begin airing Bellator events in 2014. Headquartered in Dubai Media City, UAE, OSN airs in both Arabic and English in high-definition throughout the region, operating five 24-hour sports channels.

Bellator is also broadcast on Eurosport in some major European territories as part of their Fight Club brand.

Bellator also maintains a partnership with Russia 2, for the largest MMA broadcast alliance in Russian history. Bellator airs exclusively on Russia 2 throughout the country, introducing over 83 million Russian sports fans. Bellator broadcast partners also include; Viva in the United Kingdom, TENplay in Australia, ABS-CBN S+A in the Philippines, and Celestial Tiger Entertainment throughout Asia.

SeasonsTeams
| | | | |
| --- | --- | --- | --- |
| Bellator Mens -8 | | Bellator Womens | |
Key
(
) Missing Artwork
(- 4) Missing 4 Players: Data and Artwork
(
) Team Complete
Trophy Icon
Fanart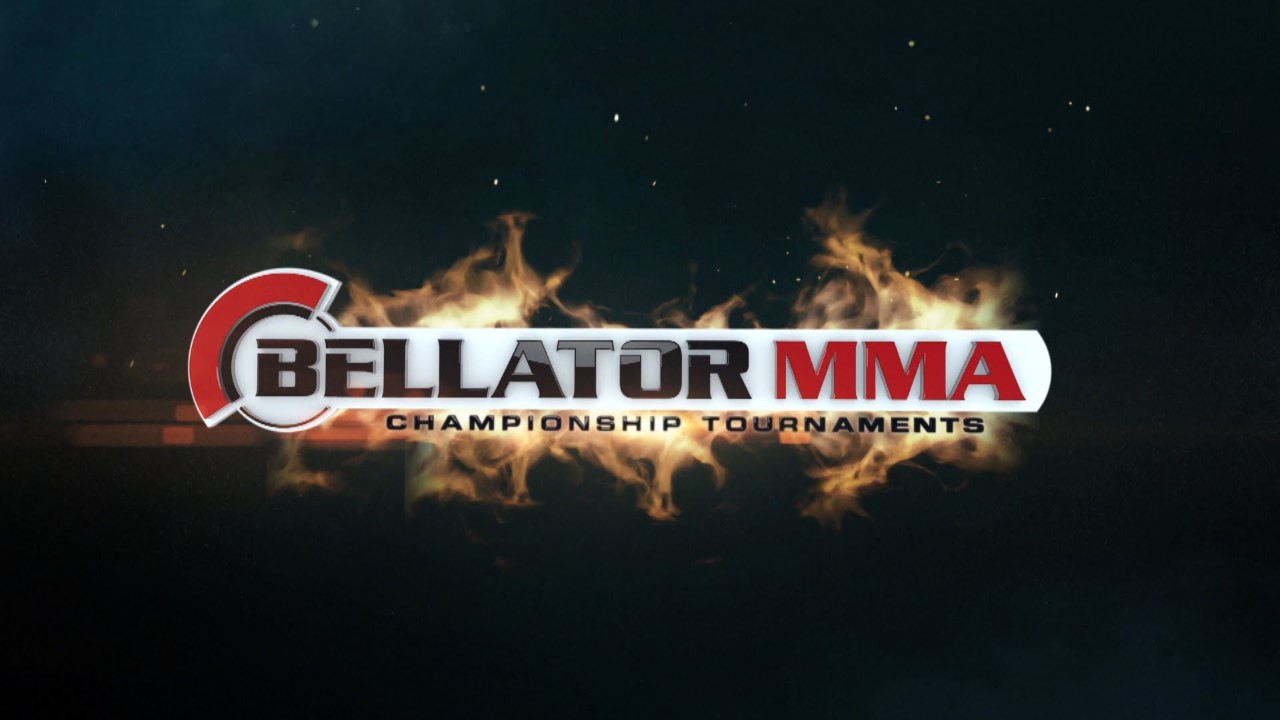 Banner

Other Links