Site
Home /
Sport /
ESports
/
League of Legends European Championship
Logo
Upcoming Events
None Found...

Latest Results
None Found...
Description
Available in:
The League of Legends European Championship (LEC), previously known as the European League of Legends Championship Series (EU LCS), is the name of the professional League of Legends eSports league run by Riot Games, in which ten teams compete. Each annual season of play is divided into two splits, spring and summer, both consisting of nine weeks of round-robin tournament play, which then conclude with play-off tournaments between the top six teams. At the end of the season, the winner of the summer split, the team with the most championship points, and the winner of the gauntlet tournament qualify for the annual League of Legends World Championship. The LEC represents the highest level of League of Legends play in Europe.

With the exception of some touring events, all games of the LEC are played live at Riot Games' studio in Adlershof, Berlin, Germany. In addition to a small studio audience, all games are streamed live in several languages on Twitch.tv, YouTube and Azubu, with broadcasts regularly attracting over 300,000 viewers.

The popularity and success of the LEC has attracted significant media attention. On September 30, 2016, the French Senate unanimously adopted the last version of the Numeric Law, significantly improving the visa process for LCS players and eSports athletes in general, giving a legal frame to eSports contracts, introducing mechanisms to ensure payment of cash prizes, specifying rights for minor eSport athletes, and more. A few months before, France also introduced a new eSports federation, "France eSports", which has the duty to be a representative body of eSports towards the government and serve as a "partner of the French National Olympic and Sports Committee for all matters relating to the recognition of electronic sports as sport in itself." The LCS has attracted sponsorships from Acer Coca-Cola and American Express.

Fnatic is the only team remaining that has played in every split since the 2013 Spring Split.

SeasonsTeams

Excel Esports -11


FC Schalke 04 ( -11


Fnatic -11


G2 Esports -11


MAD Lions -11


Misfits Gaming -11


Origen -11


Rogue (esports) -11


SK Gaming -11


Team Vitality -11
Key
(
) Missing Artwork
(- 4) Missing 4 Players: Data and Artwork
(
) Team Complete
Trophy Icon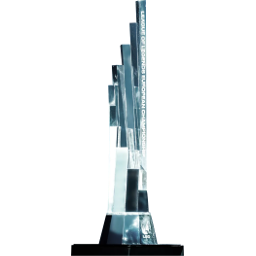 Fanart
Banner

Other Links