Site
Home /
Sport /
Baseball
/
Australian Baseball League
Logo
Upcoming Events
None Found...


Latest Results
05 Feb 23
Adelaide Giants&nbsp
5 - 2
&nbsp
Perth Heat
04 Feb 23
Adelaide Giants&nbsp
9 - 2
&nbsp
Perth Heat
03 Feb 23
Perth Heat&nbsp
9 - 5
&nbsp
Adelaide Giants
29 Jan 23
Adelaide Giants&nbsp
4 - 2
&nbsp
Auckland Tuatar
29 Jan 23
Brisbane Bandit&nbsp
8 - 10
&nbsp
Perth Heat
29 Jan 23
Adelaide Giants&nbsp
0 - 2
&nbsp
Auckland Tuatar
28 Jan 23
Brisbane Bandit&nbsp
4 - 14
&nbsp
Perth Heat
27 Jan 23
Adelaide Giants&nbsp
5 - 3
&nbsp
Auckland Tuatar
27 Jan 23
Brisbane Bandit&nbsp
3 - 2
&nbsp
Perth Heat
22 Jan 23
Perth Heat&nbsp
9 - 4
&nbsp
Melbourne Aces
Description
Available in:
The Australian Baseball League (ABL) is a professional baseball league in Australia. The league is governed by the Australian Baseball Federation (ABF). It uses the same name as a now-defunct competition held during the 1990s, and though it shares some history of the original league with the Claxton Shield awarded to winners of both competitions, it is considered to be a separate competition.

The 2020 season champions are the Melbourne Aces.

Because the ABL's season takes place from November to February, the ABL is one of baseball's recognised winter leagues (although it is summer in Australia when the season takes place), where often minor league prospects in North America are assigned as an English-speaking alternative to the primary Spanish-speaking Latin America-based winter leagues.



Seasons


2012-2013

2013-2014

2014-2015

2015-2016

2016-2017

2017-2018

2018-2019

2019-2020

2020-2021

2022-2023
Teams

Adelaide Giants


Auckland Tuatar


Brisbane Bandit


Canberra Cavalr


Geelong-Korea


Melbourne Aces


Perth Heat


Sydney Blue Sox
Key
(
) Missing Artwork
(- 4) Missing 4 Players: Data and Artwork
(
) Team Complete
Trophy Icon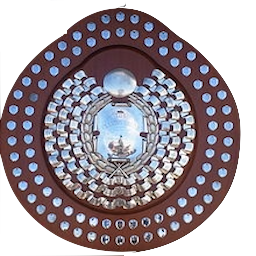 Fanart
Banner

Other Links