Name
Xander Schauffele
Thumb
Image Source: Unknown
report
User Rating
(0 users)
Complete
60%
Born
1993 (27 years old)
Birth Place
San Diego, California, USA
Position
Golfer
Team NumberHeight
5 ft 10 in (1.78 m)
Weight
175 lb (79 kg; 12.5 st)
Outfitter
KitSideAgentWage YearPlayer Cutout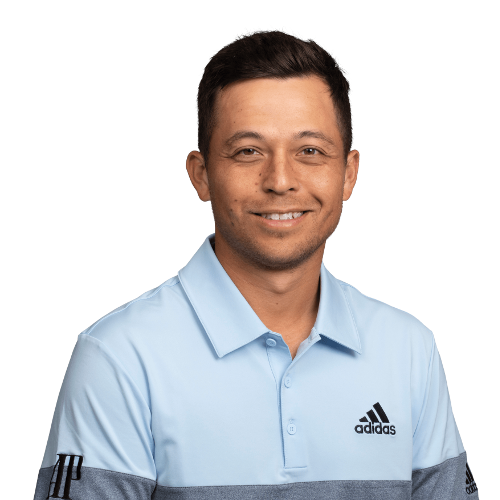 Player Action Render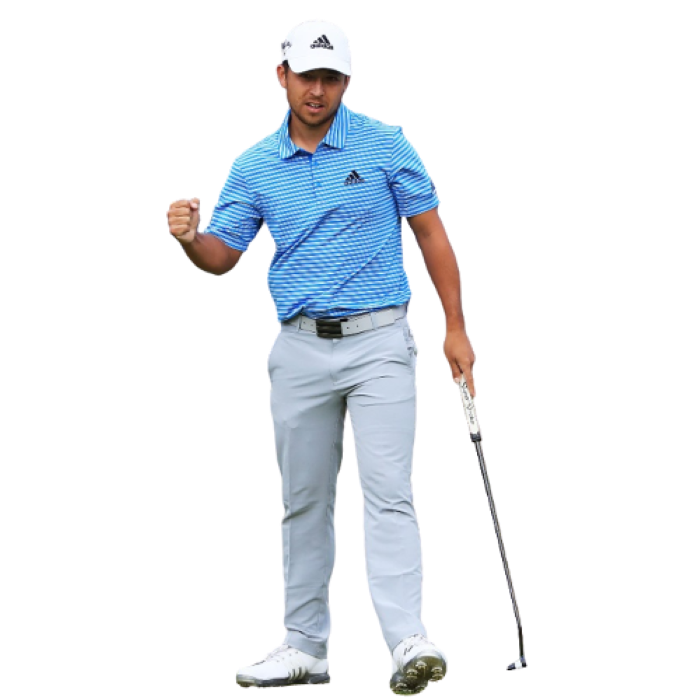 Sport
Golf
Team
PGA Tour Golfers
2nd Team
League
PGA Tour
Creative Commons Artwork
No
Site
Home /
Sport
/
Golf
/
PGA Tour
/
PGA Tour Golfers /
Xander Schauffele
Description
Available in:
Alexander Victor Schauffele, commonly known as Xander Schauffele (/ˈzændər ˈʃaʊfəleɪ/; born October 25, 1993), is an American professional golfer who plays on the PGA Tour.

Early life
Schauffele was born in San Diego, California to a German/French naturalized immigrant father and a Taiwanese naturalized immigrant mother. Schauffele's father has been his only swing coach throughout his golf career. The Schauffele teaching philosophy relies heavily on basic ball flight laws and golf club mechanics – as a result Schauffele had not seen his own swing until about age 18.

Two of Schauffele's great-grandfathers played soccer at the European premier level. Johann Hoffmann played for his Austria national football team and won multiple Austrian (SK Rapid Wien), Bohemian (DSV Saaz), and French (FC Sochaux; Racing Straßburg) national titles. Besides playing football for the German Bundesliga club VFB Stuttgart, Richard Schauffele excelled in track and field, garnering over 40 titles in discus, javelin and shot put for 2 clubs, the Stuttgarter Kickers and the Cannstatter Ruder-Club.

Amateur career
Schauffele was the individual winner of the 2011 California State High School Championship (California Interscholastic Federation, CIF), playing for Scripps Ranch High School. After graduating from high school, Schauffele played his freshman year in college at Long Beach State University, where he garnered the 2012 Big West Conference Freshman of the Year as well as the 2012 First Team All-Big West awards.

Prior to his sophomore year, Schauffele transferred to San Diego State University, where eventually he would play out his college career and graduate in 2015. During his three years at SDSU, Schauffele was a Ping and Golfweek Third Team All-American. Scholastically, he was twice awarded the Mountain West Conference All-Academic Team Award. At SDSU, he holds the records for all-time lowest tournament score against par (−17); all-time career scoring average (71.50); as well as the seasonal records for par-5 performance (4.5135); birdies (171) and eagles (9).

Schauffele defeated Beau Hossler to win the 2014 California State Amateur Championship at La Costa Resort and Spa. Later that summer, the two long time rivals met again in a final at Chicago's Beverly Country Club for the 2014 Western Amateur where Schauffele lost to Hossler in the final match in dramatic fashion.

Schauffele accumulated a collegiate record that features 3 wins, 4 runners-up, 19 top-fives and 27 top-tens in a total of 50 tournaments. He was ranked in the top 10 of the World Amateur Golf Ranking at the time he turned professional in 2015.

Professional career
After turning professional in June 2015, Schauffele entered the 2015 Web.com Tour Qualifying Tournament in fall. He was runner up in first stage at Southern Dunes GC in Maricopa, Arizona. He went on to win second stage at Oak Valley GC in Beaumont, California and ultimately earned his Web.com Tour card in the finals in Florida in a tie for 40th.



Career Honours

None Found...


Former Youth Teams

None Found...


Former Senior Teams

None Found...


Former Club Staff

None Found...


Contracts

None Found...

Fanart


Banner



Statistics

None Found...


Other Links