Site
Home /
Sport
/
Soccer
/
English Premier League
/
Man City /
Erling Haaland
Description
Available in:
Erling Braut Haaland (born 21 July 2000) is a Norwegian professional footballer who plays as a striker for Premier League club Manchester City and the Norway national team.

Haaland started his career at his hometown club Bryne FK in 2016, and moved to Molde FK the next year where he spent two years. In January 2019, Austrian side Red Bull Salzburg signed him on a five-year contract. In the 2019–20 UEFA Champions League, he became the first teenager to score in five consecutive UEFA Champions League matches.

After impressive performances in the 2019 FIFA U-20 World Cup, in which he won the Golden Boot, Håland made his debut for the Norway senior team in September 2019.



Season Stats
3 appearances in the current 2022-2023 Season
4 goals scored in the current 2022-2023 Season

Career Honours

FIFA FIFPro World XI
2021
Dortmund

DFB-Pokal
2020-2021
Dortmund

Austrian Bundesliga
2019-2020
SV Salzburg

Austrian Bundesliga
2018-2019
SV Salzburg

Former Youth Teams

2006-2016

Former Senior Teams

2016-2017

2017-2018

2019-

2019-2020

2020-2022

Former Club Staff
Contracts
| | |
| --- | --- |
| 2020-2024 | |
Fanart
Banner
News Reports
None found...
Statistics




Dortmund
Appearances
DFB-Pokal
2020-2021
4


Dortmund
Appearances
UEFA Champions League
2020-2021
8


Dortmund
Appearances
German Bundesliga
2020-2021
28


Dortmund
Appearances
German Super Cup
2020-2021
1


Dortmund
Assists
DFB-Pokal
2020-2021
1


Dortmund
Assists
UEFA Champions League
2020-2021
3


Dortmund
Assists
German Bundesliga
2020-2021
9


Dortmund
Assists
German Super Cup
2020-2021
1


Dortmund
Goals
DFB-Pokal
2020-2021
3


Dortmund
Goals
UEFA Champions League
2020-2021
10


Dortmund
Goals
German Bundesliga
2020-2021
27


Dortmund
Goals
German Super Cup
2020-2021
1


Dortmund
Mins Played
DFB-Pokal
2020-2021
357


Dortmund
Mins Played
UEFA Champions League
2020-2021
692


Dortmund
Mins Played
German Bundesliga
2020-2021
2,363


Dortmund
Mins Played
German Super Cup
2020-2021
67




Norway
Appearances
FIFA World Cup
2020
2


Norway
Appearances
UEFA European Championships
2020
1


Norway
Appearances
UEFA Nations League
2020
4


Norway
Assists
UEFA Nations League
2020
1


Norway
Goals
UEFA Nations League
2020
6


Norway
Mins Played
FIFA World Cup
2020
163


Norway
Mins Played
UEFA European Championships
2020
120


Norway
Mins Played
UEFA Nations League
2020
346




Dortmund
Appearances
UEFA Champions League
2019-2020
2


SV Salzburg
Appearances
UEFA Champions League
2019-2020
6


Dortmund
Appearances
German Bundesliga
2019-2020
18


SV Salzburg
Appearances
German Bundesliga
2019-2020
14


Dortmund
Appearances
DFB-Pokal
2019-2020
1


SV Salzburg
Assists
UEFA Champions League
2019-2020
1


Dortmund
Assists
German Bundesliga
2019-2020
4


SV Salzburg
Assists
German Bundesliga
2019-2020
11


Dortmund
Goals
DFB-Pokal
2019-2020
1


Dortmund
Goals
UEFA Champions League
2019-2020
2


SV Salzburg
Goals
UEFA Champions League
2019-2020
8


Dortmund
Goals
German Bundesliga
2019-2020
13


SV Salzburg
Goals
German Bundesliga
2019-2020
16


Dortmund
Mins Played
DFB-Pokal
2019-2020
44


Dortmund
Mins Played
UEFA Champions League
2019-2020
180


SV Salzburg
Mins Played
UEFA Champions League
2019-2020
338


Dortmund
Mins Played
German Bundesliga
2019-2020
1,143


SV Salzburg
Mins Played
German Bundesliga
2019-2020
949




Norway
Appearances
UEFA European Championships
2019
2


Norway
Mins Played
UEFA European Championships
2019
80




SV Salzburg
Appearances
German Bundesliga
2018-2019
2


Molde
Appearances
UEFA Europa League
2018-2019
5


SV Salzburg
Appearances
UEFA Europa League
2018-2019
1


Molde
Assists
UEFA Europa League
2018-2019
2


SV Salzburg
Goals
German Bundesliga
2018-2019
1


Molde
Goals
UEFA Europa League
2018-2019
4


SV Salzburg
Mins Played
German Bundesliga
2018-2019
82


Molde
Mins Played
UEFA Europa League
2018-2019
398


SV Salzburg
Mins Played
UEFA Europa League
2018-2019
4




Molde
Appearances
Norwegian Eliteserien
2018
25


Molde
Assists
Norwegian Eliteserien
2018
5


Molde
Goals
Norwegian Eliteserien
2018
12


Molde
Mins Played
Norwegian Eliteserien
2018
1,486




Molde
Appearances
Norwegian Eliteserien
2017
14


Molde
Assists
Norwegian Eliteserien
2017
1


Molde
Goals
Norwegian Eliteserien
2017
2


Molde
Mins Played
Norwegian Eliteserien
2017
385




Bryne
Appearances
Norwegian 1. Divisjon
2016
16


Bryne
Mins Played
Norwegian 1. Divisjon
2016
422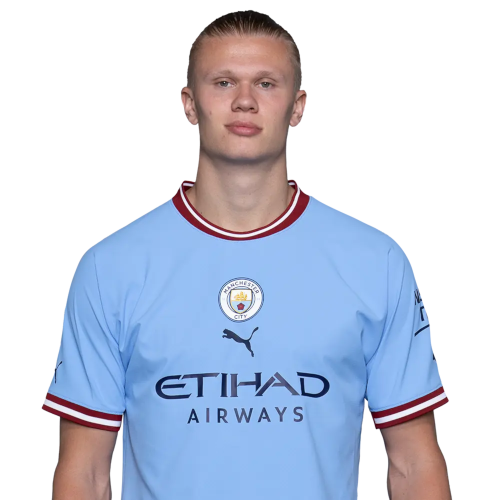 Other Links