Site
Home /
Sport /
Golf
/
European Tour
/
2021
/
Scandinavian Mixed Hosted by Henrik & Annika
Video Highlights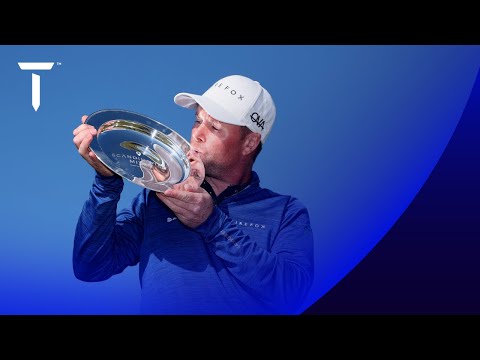 Play on YouTube
Event Statistics Description
The venue, just south of Gothenburg, was established in 2009 and will stage the innovative mixed event hosted by Major Champions Henrik Stenson and Annika Sörenstam for the first time following the cancellation of the inaugural 2020 edition due to the Coronavirus pandemic.
As part of the European Tour's commitment to inclusivity in golf, 78 men and 78 women will go head-to-head for the first time on the same course competing for one prize fund and one trophy, with the event co-sanctioned by the European Tour and Ladies European Tour.
The event takes place June 10-13 and has a prize fund of EUR 1,000,000.
Reports
None found...
Result List
1
Jonathan Caldwell
271
2
Adrian Otaegui
272
3
Alice Hewson
273
4
Scott Hend
275
4
James Morrison
275
6
Joachim B. Hansen
276
7
Alexander BjÖrk
277
7
Masahiro Kawamura
277
7
Jason Scrivener
277
9
Haydn Porteous
278
10
Olivia Cowan
278
10
David Drysdale
278
10
Pedro Figueiredo
278
Result Description
After Final Round
Top 10 plus ties
Pos. /Player /To Par /R1 /R2 /R3 /R4 /Total
1 /Jonathan Caldwell /-17 /70 /67 /70 /64 /271
2 /Adrian Otaegui /-16 /71 /68 /66 /67 /272
3 /Alice Hewson /-15 /68 /67 /69 /69 /273
T4 /Scott Hend /-13 /69 /67 /69 /70 /275
T4 /James Morrison /-13 /70 /67 /68 /70 /275
6 /Joachim B. Hansen /-12 /69 /67 /71 /69 /276
T7 /Alexander Björk /-11 /72 /68 /71 /66 /277
T7 /Masahiro Kawamura /-11 /69 /68 /73 /67 /277
T7 /Jason Scrivener /-11 /70 /68 /66 /73 /277
T10 /Olivia Cowan /-10 /68 /67 /73 /70 /278
T10 /David Drysdale /-10 /67 /68 /70 /73 /278
T10 /Pedro Figueiredo /-10 /68 /68 /73 /69 /278
T10 /Haydn Porteous /-10 /69 /71 /73 /65 /278
Popular Tweets
Fanart
Banner


Other Event Name



Potential Filename

European.Tour.2021-06-10.Scandinavian.Mixed.Hosted.by.Henrik.&.Annika.ext

Download Metadata

Kodi NFO File