Event
Belgian Grand Prix
Date
Sun 29th August 2021 UTC
Sun 29th August 2021 Local
Time
14:00:00 UTC
15:00:00 Local
Poster
Thumb
Square Poster
Recent Record
Click here to show
League
Formula 1
Season
2021
Round
12
Status
Location
Circuit de Spa-Francorchamps
(0 Attendance)
Site
Home /
Sport /
Motorsport
/
Formula 1
/
2021
/
Belgian Grand Prix
Video Highlights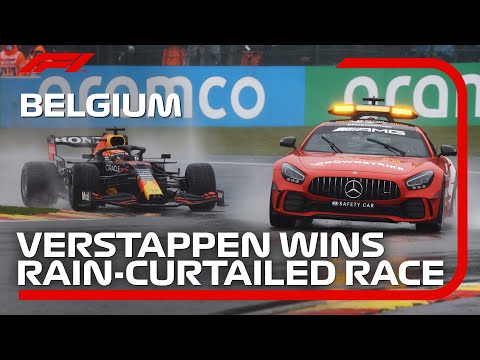 Play on YouTube
Event Statistics Description
The Belgian Grand Prix (Dutch: Grote Prijs van België; French: Grand Prix de Belgique; German: Großer Preis von Belgien) is a motor racing event which forms part of the Formula One World Championship. The first national race of Belgium was held in 1925 at the Spa region's race course, an area of the country that had been associated with motor sport since the very early years of racing. To accommodate Grand Prix motor racing, the Circuit de Spa-Francorchamps race course was built in 1921.
The Belgian Grand Prix was designated the European Grand Prix six times between 1925 and 1973, when this title was an honorary designation given each year to one Grand Prix race in Europe. It is one of the most popular races on the Formula One calendar, due to the scenic and historical Spa-Francorchamps circuit being a favourite of drivers and fans.
Reports
None found...
Result List
1
Max Verstappen
0:03:27.071
2
George Russell
+1.995s
3
Lewis Hamilton
+2.601s
4
Daniel Ricciardo
+4.496s
5
Sebastian Vettel
+7.479s
6
Pierre Gasly
+10.177s
7
Esteban Ocon
+11.579s
8
Charles Leclerc
+12.608s
9
Nicholas Latifi
+15.484s
10
Carlos Sainz Jr
+16.166s
Result DescriptionPopular Tweets
Fanart
Banner
smudgie says:
30 Aug 2021 13:43
what a farce, 2 laps behind a safety car just to get a result.