Event
São Paulo Grand Prix
Date
Sun 14th November 2021 UTC
Sun 14th November 2021 Local
Time
17:00:00 UTC
14:00:00 Local
Poster
Thumb
Square Poster
Recent Record
Click here to show
League
Formula 1
Season
2021
Round
19
Status
Location
Autódromo José Carlos Pace
(0 Attendance)
Site
Home /
Sport /
Motorsport
/
Formula 1
/
2021
/
São Paulo Grand Prix
Video Highlights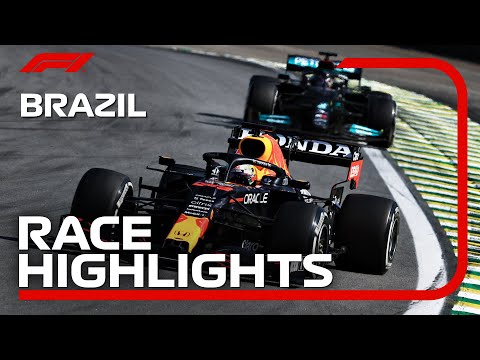 Play on YouTube
Event Statistics Description
The São Paulo Grand Prix (Portuguese: Grande Prêmio de São Paulo), previously known as the Brazilian Grand Prix (Portuguese: Grande Prêmio do Brasil) is a Formula One championship race which is currently held at the Autódromo José Carlos Pace in Interlagos neighborhood, Cidade Dutra, São Paulo.
A Brazilian Grand Prix was first held in 1972 at Interlagos, although it was not part of the Formula One World Championship. Typical of European motorsports at the time, this race was done as a test to convince the FIA if the Interlagos circuit and its organizers could capably hold a Grand Prix. Like most major circuits used for Grands Prix in Latin America such as the Hermanos Rodríguez Autodrome in Mexico City Interlagos was (and still is) located in the confines of a sprawling urban neighborhood in a very large city.
Lewis Hamilton won the Sao Paulo Grand Prix after a sensational battle with his rival Max Verstappen in an absolutely enthralling return to Brazil for F1. Verstappen finished runner-up ahead of pole-sitter Valtteri Bottas.
Reports
Result List
1
Lewis Hamilton
1:32:22.851
2
Max Verstappen
+10.496s
3
Valtteri Bottas
+13.576s
4
Sergio Perez
+39.940s
5
Charles Leclerc
+49.517s
5
Carlos Sainz Jr
+51.820s
7
Pierre Gasly
+1 lap
8
Esteban Ocon
+1 lap
9
Fernando Alonso
+1 lap
10
Lando Norris
+1 lap
Result DescriptionPopular Tweets
Fanart
Banner


Other Event Name



Potential Filename

Formula.1.2021-11-07.São.Paulo.Grand.Prix.ext

Download Metadata

Kodi NFO File