Event
World Golf Championships at The Concession
Date
Thu 25th February 2021 UTC
Thu 25th February 2021 Local
Time
00:00:00 UTC
No local time found
Poster
Your Rating (Click a star below)


Total Rating

(0 users)


Thumb




Square Poster




Recent Record
Click here to show

League
PGA Tour

Season
2020-2021

Round
0

Status


Location
The Concession Golf Club
(0 Attendance)



Site
Home /
Sport /
Golf
/
PGA Tour
/
2020-2021
/
World Golf Championships at The Concession
Video Highlights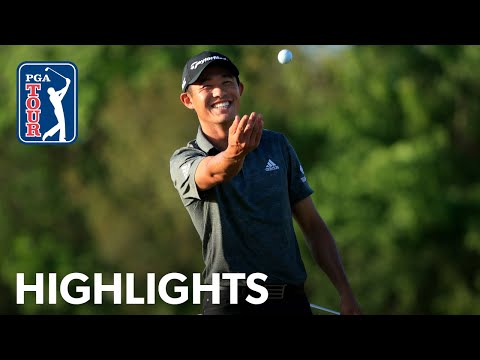 Play on YouTube
Event Statistics Description
The World Golf Championships (WGC) are a group of four annual events for professional golfers created by the International Federation of PGA Tours as a means of gathering the best players in the world together more frequently than the pre-existing four major championships. All four WGC tournaments are official money events on the PGA Tour and the European Tour, and officially sanctioned by the Asian Tour, Japan Golf Tour, Sunshine Tour, and PGA Tour of Australasia.
Due to logistical challenges posed by the COVID-19 pandemic, the World Golf Championships-Mexico Championship will not be played in Mexico this year, the PGA TOUR announced . This year's event will be conducted Feb. 25-28 at The Concession Golf Club in the Bradenton-Sarasota area in Southwest Florida.
The event takes place Feb 25-28 and has a prize fund of $10,500,000
Morikawa shot 3-under 69 in the final round to finish three shots ahead of Viktor Hovland, playing partner Billy Horschel and Brooks Koepka on 18-under 270.
This is Morikawa's fourth PGA Tour title and his first World Golf Championships victory.
Reports
Result List
1
Collin Morikawa
270
2
Viktor Hovland
273
2
Brooks Koepka
273
2
Billy Horschel
273
5
Scottie Scheffler
274
6
Louis Oosthuizen
276
6
Rory McIlroy
276
6
Webb Simpson
276
9
Jason Kokrak
277
9
Patrick Reed
277
Result Description
After Final Round
Top 10 plus ties
Pos. /Player /To Par /R1 /R2 /R3 /R4 /Total
1 /Collin Morikawa /-18 /70 /64 /67 /69 /270
T2 /Viktor Hovland /-15 /71 /69 /66 /67 /273
T2 /Brooks Koepka /-15 /67 /66 /70 /70 /273
T2 /Billy Horschel /-15 /67 /67 /69 /70 /273
5 /Scottie Scheffler /-14 /69 /70 /67 /68 /274
T6 /Louis Oosthuizen /-12 /69 /68 /70 /69 /276
T6 /Rory McIlroy /-12 /69 /70 /66 /71 /276
T6 /Webb Simpson /-12 /66 /69 /69 /72 /276
T9 /Jason Kokrak /-11 /70 /69 /69 /69 /277
T9 /Patrick Reed /-11 /68 /68 /69 /72 /277
Popular Tweets
Fanart
Banner


Other Event Name



Potential Filename

PGA.Tour.2021-02-25.World.Golf.Championships.at.The.Concession.mkv

(XML) PGA.Tour.2021-02-25.World.Golf.Championships.at.The.Concession.S2020-2021E0.mkv

(Python) PGA.Tour.2021-02-25.World.Golf.Championships.at.The.Concession.mkv

Download Metadata

Kodi NFO File