Event
Coke Zero Sugar 400
Date
Sat 28th August 2021 UTC
Sat 28th August 2021 Local
Time
23:00:00 UTC
19:00:00 Local
Poster
Thumb
Square Poster
Recent Record
Click here to show
League
NASCAR Cup Series
Season
2021
Round
0
Status
Location
Daytona International Speedway
(0 Attendance)
Site
Home /
Sport /
Motorsport
/
NASCAR Cup Series
/
2021
/
Coke Zero Sugar 400
Video Highlights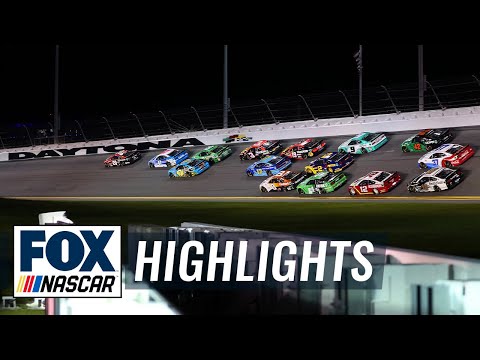 Play on YouTube
Event Statistics Description
The Coke Zero Sugar 400 is an annual NASCAR Cup Series stock car race at Daytona International Speedway. First held in 1959, the event consists of 160 laps, 400-mile (640 km), and is the second of two major stock car events held at Daytona on the Cup Series circuit, the other being the Daytona 500. From its inception to 2019, it was traditionally held on or around the United States' Independence Day. From 1988 until 2019, the race has been scheduled for the first Saturday of July – that closest to July 4. In 1998, it became the first restrictor plate and Daytona race to be held at night. Since 2020, the race was moved to late August and is the final race of the Cup Series' regular season.
The Coke Zero Sugar 400 NASCAR Cup Series' regular-season finale at Daytona International Speedway unfolded with dramatic action all Saturday night that included 45 lead changes, a 14-minute red-flag period and a wild final lap of overtime to decide the championship playoff picture.
Team Penske's Ryan Blaney took his second NASCAR Cup Series victory in as many weeks as a huge multicar accident happened behind him in the last corners of the track on the final lap.
Reports
None found...
Result List
1
Ryan Blaney
165 laps
2
Darrell Wallace Jr.
165 laps
3
Ryan Newman
165 laps
4
Ryan Preece
165 laps
5
Tyler Reddick
165 laps
6
Justin Haley
165 laps
7
Alex Bowman
165 laps
8
Chase Elliott
165 laps
9
B. J. McLeod
165 laps
10
Josh Bilicki
165 laps
Result DescriptionPopular Tweets
Fanart
Banner


Other Event Name



Potential Filename

NASCAR.Cup.Series.2021-08-28.Coke.Zero.Sugar.400.ext

Download Metadata

Kodi NFO File