Event
Diamond Resorts Tournament of Champions
Date
Thu 21st January 2021 UTC
Thu 21st January 2021 Local
Time
00:00:00 UTC
No local time found
Poster
Thumb
Square Poster
Recent Record
Click here to show
League
LPGA Tour
Season
2021
Round
0
Status
Location
Four Seasons G. and Sports Club Orlando
(0 Attendance)
Site
Home /
Sport /
Golf
/
LPGA Tour
/
2021
/
Diamond Resorts Tournament of Champions
Video Highlights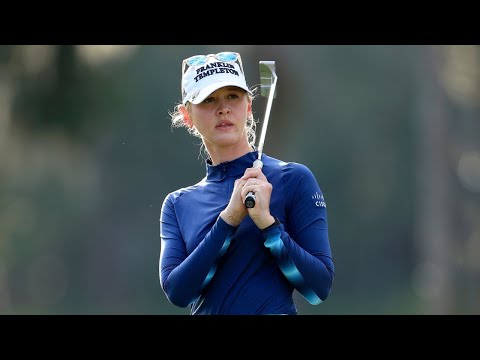 Play on YouTube
Event Statistics Description
The Diamond Resorts Tournament of Champions is a women's professional golf tournament on the LPGA Tour in Lake Buena Vista, Florida. It debuted in 2019 at the Four Season Golf & Sports Club Orlando. The tournament field is limited to winners on LPGA Tour events in the previous two years. As is the case in the past, there is also a pro-am and celebrity tournament, like its predecessor. The top amateurs during the midweek pro-am are invited to play in the main tournament. Each professional is paired with two celebrities or amateurs in the groupings, and celebrities change per round. A Stableford-based system is used for the celebrities and amateurs.
The celebrity division has been dominated by John Smoltz, who has won two consecutive celebrity division tournaments, his third overall in the event.
The event takes place Jan 21-24 and has a prize fund of $1,200,000.
American Jessica Korda followed up a Saturday 60 with a final round 66 to win the LPGA Tour's first event of 2021, Korda defeating Danielle Kang in a sudden death play-off.
Jessica Korda and Danielle Kang shattered the Diamond Resorts Tournament of Champions scoring record with a four-day total of 24-under 260, beating the previous mark of 14-under 270 set by Eun Hee Ji in 2019 but victory was decided when Korda sank a 25-foot birdie on the first sudden-death playoff hole.
Reports
Result List
1
Jessica Korda
260
2
Danielle Kang
260
3
Nelly Korda
262
4
Chun In-gee
267
5
Angela Stanford
268
5
Cheyenne Knight
268
7
Lexi Thompson
270
7
Brittany Lincicome
270
9
Brooke M Henderson
271
10
Sophia Popov
272
Result Description
1 /Jessica Korda /-24 /65 /69 /60 /66 /260
2 /Danielle Kang /-24 /64 /65 /63 /68 /260
3 /Nelly Korda /-22 /65 /66 /67 /64 /262
4 /In Gee Chun /-17 /68 /65 /67 /67 /267
T5 /Angela Stanford /-16 /67 /69 /67 /65 /268
T5 /Cheyenne Knight /-16 /69 /66 /67 /66 /268
T7 /Lexi Thompson /-14 /67 /69 /69 /65 /270
T7 /Brittany Lincicome /-14 /66 /74 /64 /66 /270
9 /Brooke M. Henderson /-13 /67 /69 /65 /70 /271
10 /Sophia Popov /-12 /68 /69 /67 /68 /272
Popular Tweets
Fanart
Banner


Other Event Name



Potential Filename

LPGA.Tour.2021-01-21.Diamond.Resorts.Tournament.of.Champions.ext

Download Metadata

Kodi NFO File