Site
Home /
Sport /
Motorsport
/
Formula 1
/
2021
/
French Grand Prix
Video Highlights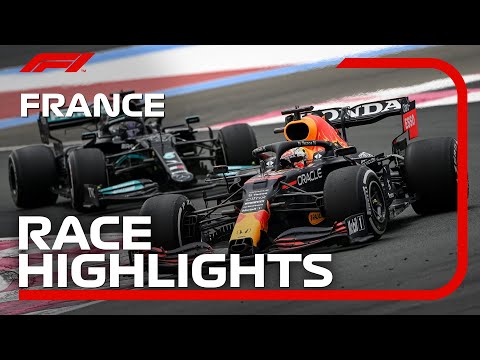 Play on YouTube
Event Statistics Description
The French Grand Prix (French: Grand Prix de France), formerly known as the Grand Prix de l'ACF, is an auto race held as part of the Fédération Internationale de l'Automobile's annual Formula One World Championship. It is one of the oldest motor races in the world as well as the first "Grand Prix". It ceased shortly after its centenary in 2008 with 86 races having been held, due to unfavourable financial circumstances and venues. The race returned to the Formula One calendar in 2018 with Circuit Paul Ricard hosting the race.
Unusually even for a race of such longevity, the location of the Grand Prix has moved frequently with 16 different venues having been used over its life, a number only eclipsed by the 23 venues used for the Australian Grand Prix since its 1928 start. It is also one of four races (along with the Belgian, Italian and Spanish Grands Prix) to have been held as part of the three distinct Grand Prix championships (World Manufacturers' Championship in the late 1920s, European Championship in the 1930s and Formula One World Championship since 1950).
The Grand Prix de l'ACF was tremendously influential in the early years of Grand Prix racing, leading the establishment of the rules and regulations of racing as well as setting trends in the evolution of racing. The power of the original organiser, the Automobile Club de France, established France as the home of motor racing organisation.
Max Verstappen fought back to pass Lewis Hamilton and take a brilliant win in the French Grand Prix to extend his championship lead.
Verstappen's Red Bull team gambled on an extra pit stop, sacrificing the lead to come back at Hamilton on fresher tyres to pass the Mercedes with two laps to go.
Reports
Result List
1
Max Verstappen
1:27:25.770
2
Lewis Hamilton
+2.904s
3
Sergio Perez
+8.811s
4
Valtteri Bottas
+14.618s
5
Lando Norris
+64.032s
6
Daniel Ricciardo
+75.857s
7
Pierre Gasly
+76.596s
8
Fernando Alonso
+77.695s
9
Sebastian Vettel
+79.666s
10
Lance Stroll
+91.946s
Result DescriptionPopular Tweets
Fanart
Banner


Other Event Name



Potential Filename

Formula.1.2021-06-20.French.Grand.Prix.ext

Download Metadata

Kodi NFO File