Event
United States Basketball vs
Australia Basketball
Date
Thu 5th August 2021 UTC
Thu 5th August 2021 Local
Time
04:15:00 UTC
No local time found
Poster
Thumb
Square Poster
Recent Record
Click here to show
League
Olympics Basketball
Season
2020
Round
150
Status
Location
(0 Attendance)
Site
Home /
Sport /
Basketball
/
Olympics Basketball
/
2020
/
United States Basketball vs Australia Basketball
Video Highlights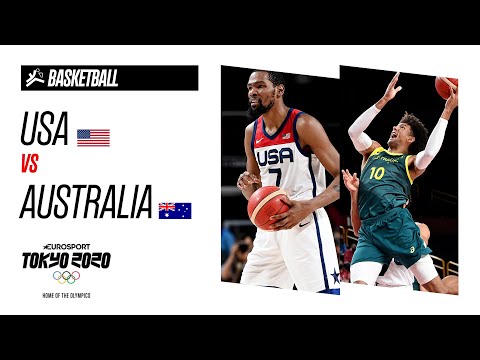 Play on YouTube
Home Team Lineup
No lineup players found (Login to add)
Away Team Lineup
No lineup players found (Login to add)
Event Statistics Description
The Australian basketball team will be sky-high on confidence heading into their toughest match of the tournament against the gold medal favourites after crushing the Argentines 97-59 in their quarter-final. The Aussies led 60-48 heading into the fourth, and then outscored Argentina 37-11 in the final frame. NBA free-agent guard Patty Mills led the way for Australia with 18 points. Philadelphia 76ers wing Matisse Thybulle scored 12 and grabbed five rebounds. Brooklyn Nets forward Kevin Durant poured in 29 points to lead team USA into the medal rounds with a quarterfinal win 95-81 over Spain. Spain actually led by 10 in the second quarter, before the US went on what became a 36-10 run over the next nine minutes to take control for good. The USA basketball team is the most successful team in international competition, winning medals in all eighteen Olympic tournaments it has entered, including fifteen golds. Australia has participated in the most Olympic men's basketball tournaments without winning a medal. The Aussies have played in the semifinals on four other occasions, including 2016, when they lost to Spain.
Reports
None found...
Result ListResult Description
After falling behind by as many as 15 points in the second quarter and trailing by three at halftime, Team USA clobbered Australia in the third quarter and cruised to a 97-78 victory, securing a spot in the gold-medal game.
Popular Tweets
Fanart
Banner


Other Event Name

Australia Basketball @ United States Basketball

Potential Filename

Olympics.Basketball.2021-08-05.United.States.Basketball.vs.Australia.Basketball.ext

Download Metadata

Kodi NFO File