Event
The Genesis Invitational
Date
Sun 20th February 2022 UTC
Sun 20th February 2022 Local
Time
19:30:00 UTC
No local time found
Poster
Your Rating (Click a star below)


Total Rating

(0 users)


Thumb




Square Poster




Recent Record
Click here to show

League
PGA Tour

Season
2021-2022

Round
0

Status


Location
The Riviera Country Club
(0 Attendance)



Site
Home /
Sport /
Golf
/
PGA Tour
/
2021-2022
/
The Genesis Invitational
Video Highlights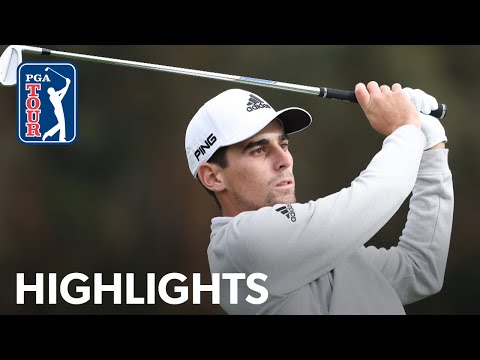 Play on YouTube
Event Statistics Description
The Genesis Invitational is a professional golf tournament on the PGA Tour in southern California, first played 94 years ago in 1926 as the Los Angeles Open. Other previous names include Northern Trust Open and Nissan Open. Played annually in February at the Riviera Country Club in Pacific Palisades, it is often the concluding event of the tour's "West Coast Swing" early in the calendar year, before the tour moves east to Florida.
The tournament has been held at Riviera on a near-continuous basis since 1973. South Korea-based Hyundai Motor Group, through its Genesis Motors subsidiary, took over sponsorship in 2017, after nine seasons from Northern Trust Corporation, based in Chicago, following a 21-year sponsorship by Nissan Motors. Entertainer Glen Campbell was the celebrity host of the Los Angeles Open from 1971 to 1983.
Chile's Joaquin Niemann beat a strong field to claim a wire-to-wire win at the Genesis Invitational in California.
Reports
Result List
1
Joaquin Niemann
265
2
Collin Morikawa
267
2
Cameron Young
267
4
Adam Scott
270
4
Viktor Hovland
270
6
Justin Thomas
271
6
Maverick McNealy
272
7
Scottie Scheffler
272
9
C. T. Pan
273
10
Chez Reavie
274
10
Rory McIlroy
274
10
Max Homa
274
Result Description
After Final Round
Top 10 plus ties
Pos. /Player /To Par /R1 /R2 /R3 /R4 /Total
1 /Joaquin Niemann /-19 /63 /63 /68 /71 /265
T2 /Collin Morikawa /-17 /67 /67 /68 /65 /267
T2 /Cameron Young /-17 /66 /62 /69 /70 /267
T4 /Adam Scott /-14 /68 /65 /71 /66 /270
T4 /Viktor Hovland /-14 /71 /64 /65 /70 /270
6 /Justin Thomas /-13 /67 /64 /70 /70 /271
T7 /Maverick McNealy /-12 /68 /68 /67 /69 /272
T7 /Scottie Scheffler /-12 /66 /72 /65 /69 /272
9 /C.T. Pan /-11 /67 /70 /69 /67 /273
T10 /Chez Reavie /-10 /74 /68 /66 /66 /274
T10 /Rory McIlroy /-10 /69 /70 /67 /68 /274
T10 /Max Homa /-10 /66 /70 /67 /71 /274
Popular Tweets
Fanart
Banner


Other Event Name



Potential Filename

Download Metadata
Kodi NFO File