Site
Home /
Sport /
Golf
/
LPGA Tour
/
2021
/
Solheim Cup Day 1
Video Highlights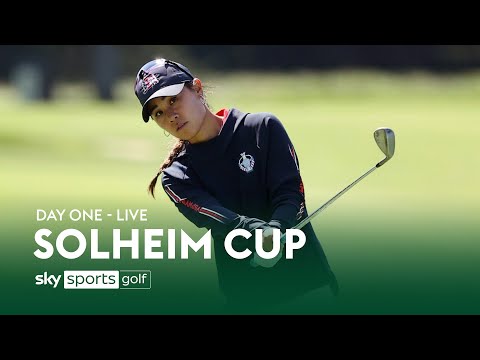 Play on YouTube
Event Statistics Description
The Solheim Cup is a biennial golf tournament for professional women golfers contested by teams representing Europe and the United States. It is named after the Norwegian-American golf club manufacturer Karsten Solheim, who was a driving force behind its creation.
The inaugural Cup was held in 1990, and the event was staged in even numbered years until 2002, alternating years with the Ryder Cup (the equivalent men's event). As part of the general reshuffling of team golf events after the one-year postponement of the 2001 Ryder Cup following the September 11 attacks, the Solheim Cup switched to odd numbered years beginning in 2003. Another reshuffle of team golf events took place in 2020 due to the COVID-19 pandemic and the Solheim Cup will return to even numbered years from 2024.
The United States teams have won the cup the most times, with 10 wins compared with Europe's 6. The current holders are Europe, who won at the Gleneagles Hotel in Perthshire, Scotland in 2019. The current contest is being held at the Inverness Club in Toledo, Ohio in 2021.
Reports
Result ListResult Description
Saturday Foursomes
USA 0½vs. Europe 3½
D. Kang / A. Ernst (1 Up) > A. Nordqvist / M. Castren
A. Ewing / M. Kang (Halved) C. Boutier / G. Hall
N. Korda / J. Korda (1 Up) > M. Reid / L. Maguire
L. Thompson / B. Altomare (1 Up) > C. Hull / E. Pedersen
Saturday Fourball
USA 2 vs Europe 2
N. Korda / A. Ewing < (1 Up) N. Koerstz Madsen / M. Sagstrom
J. Kupcho / L. Salas < (1 Up) C. Ciganda / S. Popov
L. Thompson / M. Harigae (4&3) >A. Nordqvist / M. Castren
Y. Noh / B. Altomare (1 Up) > G. Hall / L. Maguire
Popular Tweets
Fanart
Banner


Other Event Name



Potential Filename

LPGA.Tour.2021-09-04.Solheim.Cup..Day.1.ext

Download Metadata

Kodi NFO File