Event
Verizon 200 at the Brickyard
Date
Sun 31st July 2022 UTC
Sun 31st July 2022 Local
Time
18:30:00 UTC
No local time found
Poster
Your Rating (Click a star below)


Total Rating

(0 users)


Thumb




Square Poster




Recent Record
Click here to show

League
NASCAR Cup Series

Season
2022

Round
0

Status


Location
Indianapolis Motor Speedway Road Course
(0 Attendance)



Site
Home /
Sport /
Motorsport
/
NASCAR Cup Series
/
2022
/
Verizon 200 at the Brickyard
Video Highlights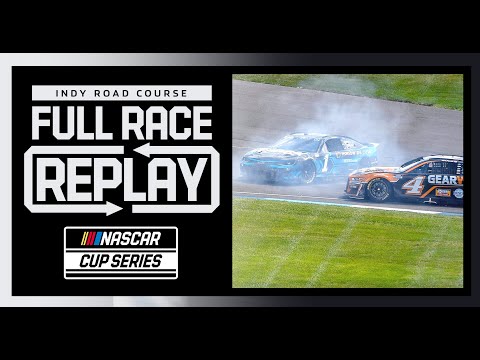 Play on YouTube
Event Statistics Description
The Verizon 200 at the Brickyard is an annual NASCAR Cup Series points race held at Indianapolis Motor Speedway in Speedway, Indiana. The inaugural race was held in 2021, replacing the Brickyard 400 which was run on a 2.5-mile oval from 1994 to 2020. The race takes place on the combined road course and run a distance of 200-mile (321.869 km). The layout utilized is the newer, modified layout of the circuit previously used for the Formula One U.S. Grand Prix, and currently used for the IndyCar GMR Grand Prix.
The term "Brickyard" pays ode to the historical paving method of using bricks. The use of bricks followed the previous and problematic use of a sticky mixture of gravel, limestone, tar, and asphaltum oil. Following several deaths, including a driver, mechanic, and spectators, AAA threatened a boycott of the facility, so the owner agreed to use a brick surface. In October 1961, all the bricks were paved over except a 36-inch strip at the start/finish line.
Reports
None found...
Result List
1
Tyler Reddick
86 Laps
2
Austin Cindric
86 Laps
3
Harrison Burton
86 Laps
4
Todd Gilliland
86 Laps
5
Darrell Wallace Jr.
86 Laps
6
Joey Logano
86 Laps
7
A. J. Allmendinger
86 Laps
8
Michael McDowell
86 Laps
9
Cole Custer
86 Laps
10
Chris Buescher
86 Laps
Result Description
Tyler Reddick survived an overtime battle against Ross Chastain to win Sunday's Verizon 200 at the Brickyard.
Reddick's NASCAR Cup Series victory at the 2.439-mile, 14-turn Indianapolis Motor Speedway Road Course was his second this month, the second of his career and his second at a road course.
Popular Tweets
Fanart
Banner


Other Event Name



Potential Filename

NASCAR.Cup.Series.2022-07-31.Verizon.200.at.the.Brickyard.mkv

NASCAR.Cup.Series.2022-07-31.Verizon.200.at.the.Brickyard.S2022E0.mkv

NASCAR.Cup.Series.2022-07-31.Verizon.200.at.the.Brickyard.mkv

Download Metadata

Kodi NFO File