Event
Cazoo Open de France
Date
Thu 21st September 2023 UTC
Thu 21st September 2023 Local
Time
00:00:00 UTC
00:00:00 Local
Poster
Your Rating (Click a star below)


Total Rating

(0 users)


Thumb




Square Poster




League
European Tour

Season
2023

Round
0

Status


Location
Le Golf National
(0 Attendance)



Site
Home /
Sport /
Golf
/
European Tour
/
2023
/
Cazoo Open de France
Video Highlights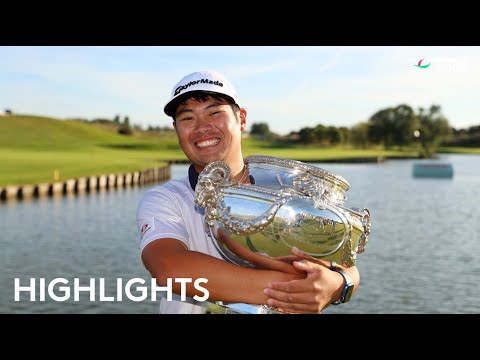 Play on YouTube
Event Statistics Description
The Open de France is a European Tour golf tournament. Inaugurated in 1906 it is the oldest national open in Continental Europe and has been part of the European Tour's schedule since the tour's inception in 1972. The 100th edition of the event was held in 2016.
Originally played at La Boulie, the tournament has been hosted by many different venues, but since 1991, it has been held at the Le Golf National near Paris every year except for 1999 and 2001.
Since the turn of the Millennium the Fédération Française de Golf has made a concerted effort to enhance the stature of the event. In 2004 qualifying tournaments were introduced on the model of those for The Open Championship and the U.S. Open and were open to professionals and amateurs. The prize fund rose from €865,000 in 1999 to €4 million from 2006 to 2009, putting the Open de France in the top group of European Tour events (excluding the majors and the World Golf Championships, which are co-sanctioned by the U.S.-based PGA Tour).
USD 3,250,000
Reports
Result ListResult Description
After Final Round
Top 10 plus ties
Pos. /Player /To Par /R1 /R2 /R3 /R4 /Total
1 /Ryo Hisatsune /-14 /66 /69 /69 /66 /270
T2 /Jordan Smith /-12 /66 /64 /70 /72 /272
T2 /Jeff Winther /-12 /71 /66 /70 /65 /272
4 /Rasmus Hojgaard /-11 /66 /69 /70 /68 /273
5 /Lukas Nemecz /-10 /68 /71 /67 /68 /274
T6 /Julien Brun /-9 /69 /66 70 /70 /275
T6 /Kazuki Higa /-9 /66 /70 /65 /74 /275
T6 /Tom Kim-9 /64 /73 /70 /68 /275
T6 /Yannik Paul /-9 /67 /68 /67 /73 /275
T10 /Ewen Ferguson /-8 /66 /67 /67 /76 /276
T10 /Calum Hill /-8 /72 /67 /69 /68 /276
T10/Zander Lombard /-8 /67 /68 /70 /71 /276
T10 /Thorbjørn Olesen /-8 /69 /71 /67 /69 /276
Popular Tweets
Fanart
Banner


Other Event Name



Potential Filename

Download Metadata
Kodi NFO File