Site
Home /
Sport /
Golf
/
European Tour
/
2020
/
ISPS Handa Vic Open Round 4
Video Highlights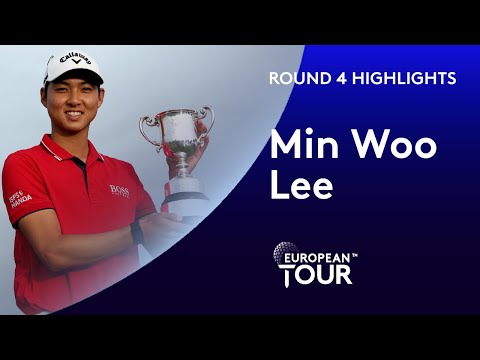 Play on YouTube
Event Statistics Description
The Men's Victorian Open is an annual golf tournament held in Australia. It was founded in 1957 and is the Victoria state open championship for men. It is run by Golf Victoria and is a Golf Australia national ranking event. In 2019 it received public recognition for its unique format and equal prize pool for men and women. The tournament's tag line is: "Men and women. On the same course. At the same time. For equal prize money." The men and women play on the same course at the same time in alternating groups.
Starting in 2019, the event is now co-sanctioned by the European Tour, and will continue to be played alongside the Women's Victorian Open, now co-sanctioned by the LPGA Tour.
Min Woo Lee held his nerve to win his first European Tour title and emulate his sister at the ISPS Handa Vic Open.
The 21-year-old Australian fought off a strong challenge from New Zealander Ryan Fox to win by two shots in Geelong.
The elder sibling won the women's event as an amateur in 2014 and lifted the trophy again as a professional in 2018.
Reports
None found...
Result ListResult Description
After Final Round
Top 10 plus ties
Pos. /Player /To Par /R1 /R2 /R3 /R4 /Total
1 /Min Woo Lee /-19 /66 /67 /68 /68 /269
2 /Ryan Fox /-17 /67 /71 /69 /64 /271
T3 /Travis Smyth /-14 /65 /67 /72 /70 /274
T3 /Robin Sciot-Siegrist /-14 /66 /64 /76 /68 /274
T3 /Marcus Fraser /-14 /70 /65 /69 /70 /274
6 /Jake McLeod /-12 /65 /68 /76 /67 /276
T7 /Darren Beck /-11 /69 /70 /69 /69 /277
T7 /Sam Horsfield /-11 /70 /67 /73 /67 /277
T7 /Ashley Hall /-11 /67 /68 /71 /71 /277
T7 /Sami Valimaki (a) /-11 /69 /69 /70 /69 /277
T7 /Jed Morgan /-11 /66 /67 /74 /70 /277
Popular Tweets
Fanart
Banner


Other Event Name



Potential Filename

European.Tour.2020-02-09.ISPS.Handa.Vic.Open.Round.4.ext

Download Metadata

Kodi NFO File