Name
Mexican Primera League
Badge
Archive
Poster
Established
1943 (80 years old)
First Recorded Event
2016-01-09
Current Season
2023-2024
API Football ID
5230
Sport
Soccer
Location
Mexico
Gender
Male
Alternate Names
Liga MX
TV Rights
US (Español) - ESPN [2018-2023]
US - Fox Sports [2018-2023]
US (Español) - Univision [2021]
Last Edit
Site
Home /
Sport /
Soccer
/
Mexican Primera League
Logo
Upcoming Events
29 Sep 23
Atlas
&nbsp
-
Puebla
30 Sep 23
Queretaro FC
&nbsp
-
Leon
30 Sep 23
Tijuana
&nbsp
-
FC Juarez
30 Sep 23
Pachuca
&nbsp
-
Necaxa
30 Sep 23
Atletico de San
&nbsp
-
Cruz Azul
01 Oct 23
Mazatlán
&nbsp
-
Tigres
01 Oct 23
Monterrey
&nbsp
-
Santos
01 Oct 23
CF America
&nbsp
-
Pumas
01 Oct 23
Toluca
&nbsp
-
CD Guadalajara
04 Oct 23
Puebla
&nbsp
-
Monterrey



Latest Results
27 Sep 23
CD Guadalajara&nbsp
1 - 3
&nbsp
Mazatlán
25 Sep 23
Santos&nbsp
2 - 5
&nbsp
Necaxa
24 Sep 23
Cruz Azul&nbsp
1 - 3
&nbsp
Queretaro FC
24 Sep 23
Toluca&nbsp
1 - 1
&nbsp
CF America
24 Sep 23
Tigres&nbsp
3 - 0
&nbsp
Monterrey
24 Sep 23
CD Guadalajara&nbsp
0 - 0
&nbsp
Pachuca
24 Sep 23
Leon&nbsp
1 - 0
&nbsp
Tijuana
23 Sep 23
Puebla&nbsp
0 - 2
&nbsp
Pumas
23 Sep 23
FC Juarez&nbsp
1 - 2
&nbsp
Atlas
23 Sep 23
Atletico de San&nbsp
3 - 2
&nbsp
Mazatlán
Description
Available in:
The Liga MX is the top level of the Mexican football league system. It is currently sponsored by BBVA, and thus officially known as Liga Bancomer MX.

From 2012, the league comprised 18 participating clubs. Up to June 2011, the league was divided into three groups competing for league titles. In July 2011, groups were removed in favor of a single-table format. Each season the league holds two tournaments: the Apertura, which starts in the summer; and the Clausura, which starts in the winter.

According to the International Federation of Football History and Statistics, the league is currently ranked 13th worldwide and was ranked as the 10th strongest league in the first decade of the 21st Century (2001–2010).



Seasons


2016-2017

2017-2018

2018-2019

2019-2020

2020-2021

2021-2022

2022-2023

2023-2024
Teams

Atlas


Atletico de San


CD Guadalajara


CF America


Cruz Azul


FC Juarez


Leon


Mazatlán


Monterrey


Necaxa


Pachuca


Puebla


Pumas


Queretaro FC


Santos


Tigres


Tijuana


Toluca
Key
(
) Missing Artwork
(- 4) Missing 4 Players: Data and Artwork
(
) Team Complete
Trophy Icon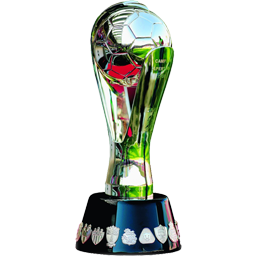 Fanart
Banner

Other Links