Site
Home /
Sport /
Soccer
/
Chinese Super League
Logo
Upcoming Events
08 Jun 23
Changchun Yatai
&nbsp
-
Shenzhen FC
08 Jun 23
Chengdu Better
&nbsp
-
Tianjin Teda
08 Jun 23
Qingdao Hainiu
&nbsp
-
Shanghai Greenl
09 Jun 23
Henan Jianye
&nbsp
-
Hangzhou Greent
09 Jun 23
Shanghai East A
&nbsp
-
Nantong Zhiyun
09 Jun 23
Wuhan Three Tow
&nbsp
-
Shandong Luneng
09 Jun 23
Meizhou Hakka
&nbsp
-
Shijiazhuang Yo
09 Jun 23
Dalian Yifang
&nbsp
-
Beijing Guoan
28 Jun 23
Wuhan Three Tow
&nbsp
-
Dalian Yifang
28 Jun 23
Hangzhou Greent
&nbsp
-
Meizhou Hakka



Latest Results
04 Jun 23
Shijiazhuang Yo&nbsp
0 - 1
&nbsp
Shanghai Greenl
04 Jun 23
Tianjin Teda&nbsp
1 - 1
&nbsp
Wuhan Three Tow
04 Jun 23
Nantong Zhiyun&nbsp
1 - 0
&nbsp
Qingdao Hainiu
03 Jun 23
Henan Jianye&nbsp
2 - 1
&nbsp
Meizhou Hakka
03 Jun 23
Shandong Luneng&nbsp
2 - 0
&nbsp
Dalian Yifang
03 Jun 23
Shanghai East A&nbsp
0 - 1
&nbsp
Chengdu Better
02 Jun 23
Beijing Guoan&nbsp
4 - 3
&nbsp
Changchun Yatai
02 Jun 23
Hangzhou Greent&nbsp
3 - 0
&nbsp
Shenzhen FC
29 May 23
Changchun Yatai&nbsp
0 - 3
&nbsp
Shanghai East A
28 May 23
Shenzhen FC&nbsp
3 - 2
&nbsp
Meizhou Hakka
Description
Available in:
The Chinese Football Association Super League (Chinese: 中国足球协会超级联赛; pinyin: Zhōngguó Zúqiú Xiéhuì Chāojí Liánsài), commonly known as Chinese Super League (中超联赛) or CSL, currently known as the Ping An Chinese Football Association Super League for sponsorship reasons, is the highest tier of professional association football in China, operating under the auspices of the Chinese Football Association.

The Chinese Super League was created by the rebranding of the former top division Chinese Football Association Jia-A League in 2004. (see Chinese Jia-A League, not to be confused with Chinese Football Association Jia League, which is the current second tier league.)

Originally contested by 12 teams in the inaugural year, the league has been expanding. There are 16 teams in the current season. The title has been won by six teams: Shenzhen Jianlibao, Dalian Shide, Shandong Luneng, Changchun Yatai, Beijing Guoan, and Guangzhou Evergrande. The current Super League champions are Guangzhou Evergrande.



Seasons


2014

2016

2017

2018

2019

2020

2021

2022

2023
Teams

Beijing Guoan


Changchun Yatai


Chengdu Better


Dalian Yifang


Hangzhou Greent


Henan Jianye


Meizhou Hakka


Nantong Zhiyun


Qingdao Hainiu


Shandong Luneng


Shanghai East A


Shanghai Greenl


Shenzhen FC


Shijiazhuang Yo


Tianjin Teda


Wuhan Three Tow
Key
(
) Missing Artwork
(- 4) Missing 4 Players: Data and Artwork
(
) Team Complete
Trophy Icon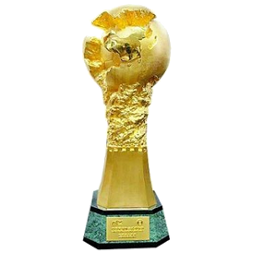 Fanart
Banner
Other Links