Site
Home /
Sport /
Motorsport
/
BTCC
Logo
Upcoming Events
Thruxton Race 1 (28 Aug 2022)
Thruxton Race 2 (28 Aug 2022)
Thruxton Race 3 (28 Aug 2022)
Silverstone Race 1 (25 Sep 2022)
Silverstone Race 2 (25 Sep 2022)
Silverstone Race 3 (25 Sep 2022)
Brands Hatch Race 1 (09 Oct 2022)
Brands Hatch Race 2 (09 Oct 2022)
Brands Hatch Race 3 (09 Oct 2022)
Latest Results
Snetterton Race 3 (14 Aug 2022)
Snetterton Race 2 (14 Aug 2022)
Snetterton Race 1 (14 Aug 2022)
Knockhill Race 3 (31 Jul 2022)
Knockhill Race 2 (31 Jul 2022)
Knockhill Race 1 (31 Jul 2022)
Croft Race 3 (26 Jun 2022)
Croft Race 2 (26 Jun 2022)
Croft Race 1 (26 Jun 2022)
Oulton Park Race 3 (12 Jun 2022)
Description
Available in:
The British Touring Car Championship is a touring car racing series held each year in the United Kingdom, currently organized and administered by ToCA. It was established in 1958 as the British Saloon Car Championship and was renamed as the British Touring Car Championship in 1987. The championship has been run to various national and international regulations over the years including FIA Group 2, FIA Group 5, FIA Group 1, FIA Group A, FIA Super Touring and FIA Super 2000. A lower-key Group N series for production cars ran from 2000 until 2003.

The championship was initially run with a mix of classes, divided according to engine capacity, racing simultaneously. This often meant that a driver who chose the right class could win the overall championship without any chance of overall race wins, thereby devaluing the title for the spectators – for example, in the 1980s Chris Hodgetts won two overall titles in a small Toyota Corolla prepared by Hughes Of Beaconsfield, at that time a Mercedes-Benz/Toyota main dealer when most of the race wins were going to much larger cars; and while the Ford Sierra Cosworth RS500s were playing at the front of the field, Frank Sytner took a title in a Class B BMW M3 and John Cleland's first title was won in a small Class C Vauxhall Astra.

After the domination (and expense) of the Ford Sierra Cosworth in the late 1980s, the BTCC was the first to introduce a 2.0 L formula, in 1990, which later became the template for the Supertouring class that exploded throughout Europe. The BTCC continued to race with Supertouring until 2000 and for 2001 adopted its own BTC Touring rules. However, the Super 2000 rules have now been observed for the overall championship since the 2007 season. The 2000s have seen cheaper cars than the later Supertouring era, with fewer factory teams and fewer international drivers.

In 2009, the BTCC released details of its Next Generation Touring Car (NGTC) specification, to be introduced from 2011. The introduction of these new technical regulations were designed to dramatically reduce the design, build and running costs of the cars and engines as well as reducing the potential for significant performance disparities between cars. The NGTC specification also aimed to cut costs by reducing reliance on WTCC/S2000 equipment, due to increasing costs/complexity and concerns as to its future sustainability and direction.

Seasons

2015

2016

2017

2018

2019

2020

2021

2022
Teams

BTC Racing


Ciceley Motorspor


Excelr8 Motorspor


Laser Tools Racin


Motorbase Perform


NAPA Racing UK


Power Maxxed Raci


ROKiT MB Motorspo


Team BMW


Team Dynamics


Team HARD with Au


Toyota Gazoo Raci


Uptonsteel with E


Yazoo with Safuu.
Key
(
) Missing Artwork
(- 4) Missing 4 Players: Data and Artwork
(
) Team Complete
Trophy Icon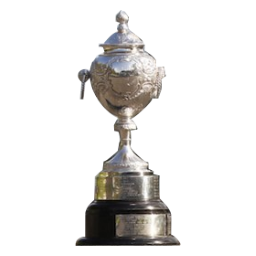 Fanart
Banner

Other Links