Site
Home /
Sport /
Motorsport
/
IndyCar Series
Logo
Upcoming Events
None Found...

Latest Results
Acura Grand Prix of Long Beach (26 Sep 2021)
Firestone Grand Prix of Monterey (19 Sep 2021)
Grand Prix of Portland (12 Sep 2021)
Bommarito Automotive Group 500 (21 Aug 2021)
Big Machine Spiked Coolers Grand Prix (14 Aug 2021)
Big Machine Music City Grand Prix (08 Aug 2021)
Honda Indy 200 at Mid Ohio (04 Jul 2021)
REV Group Grand Prix (20 Jun 2021)
Chevrolet Detroit Grand Prix Race 2 (13 Jun 2021)
Chevrolet Detroit Grand Prix Race 1 (12 Jun 2021)
Description
Available in:
La Formule Indy (appelée IndyCar) est une catégorie de voitures de type monoplace de compétition.

L'IndyCar Series désigne un championnat de course automobile utilisant les voitures de cette catégorie.

L'Izod IndyCar Series est depuis 1996 le principal championnat organisé par l'Indy Racing League. Pour des raisons juridiques, il ne porte ce nom que depuis la saison 2003. Depuis le 22 février 2008 et l'annonce de sa fusion avec le Champ Car1, l'IndyCar Series est l'unique championnat majeur de courses de monoplaces en Amérique du Nord. Depuis 2014, Verizon, une entreprise de télécommunications, est le sponsor-titre de la série. Ce championnat a toujours été gagné par des pilotes anglo-saxons hormis 1998 (un Suédois) et 2004 (un Brésilien).

Seasons

2010

2011

2012

2013

2014

2015

2016

2017

2018

2019

2020

2021
Teams

A. J. Foyt Enterp


Andretti Autospor


Carlin Motorsport


Chip Ganassi Indy


Dale Coyne Racing


Ed Carpenter Raci


Jonathan Byrd's R


Juncos Racing


Rahal Letterman L


Schmidt Peterson


Team Penske Indyc
Key
(
) Missing Artwork
(- 4) Missing 4 Players: Data and Artwork
(
) Team Complete
Trophy Icon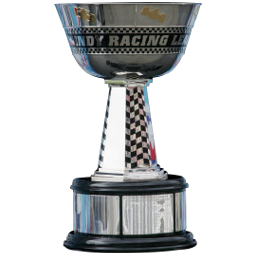 Fanart
Banner

Other Links