Site
Home /
Sport /
Soccer
/
American NASL
Logo
Upcoming Events

Latest Results
None Found...

08 Mar 20
Atlanta United &nbsp
0 - 1
&nbsp
Charleston Batt
08 Mar 20
Swope Park Rang&nbsp
1 - 2
&nbsp
Charlotte Indep
08 Mar 20
Rio Grande Vall&nbsp
1 - 5
&nbsp
LA Galaxy II
08 Mar 20
Memphis 901&nbsp
2 - 4
&nbsp
Indy Eleven
08 Mar 20
Bethlehem Steel&nbsp
0 - 0
&nbsp
Loudoun United
08 Mar 20
OKC Energy&nbsp
1 - 2
&nbsp
Colorado Spring
08 Mar 20
San Antonio&nbsp
1 - 0
&nbsp
Real Monarchs
08 Mar 20
Phoenix Rising&nbsp
5 - 1
&nbsp
Portland Timber
08 Mar 20
Sacramento Repu&nbsp
1 - 1
&nbsp
Tulsa Roughneck
07 Mar 20
North Carolina &nbsp
0 - 1
&nbsp
Louisville City
Description
Available in:
The North American Soccer League (NASL) is a professional men's soccer league headquartered in New York City. The league has been on hiatus since completing the 2017 season.

The league was named for, but has no connection to, the original North American Soccer League. The modern NASL was founded in 2009, and began play in 2011 with eight teams, following a 2010 season that saw NASL and USL teams play in a combined temporary Division II league.

From its inaugural season in 2011 through 2017, it was sanctioned by the United States Soccer Federation (U.S. Soccer) as a Division II league in the United States soccer league system, under Major League Soccer (MLS) and alongside United Soccer League (formerly USL Pro). However, U.S. Soccer denied the league Division II status for 2018, as the NASL did not meet the sanctioning criteria, and the future is uncertain as the NASL appeals the ruling. After initially postponing the 2018 season, the league was denied a preliminary injunction to prevent that loss of its Division II sanctioning and announced it had canceled its 2018 season and hoped to return for a 2019 season. In July 2018, the league's counsel stated in court that the league hoped to return for a 2020 season. In November 2018, two of the four remaining NASL clubs announced that they intended to launch a new professional league in 2019 associated with the National Premier Soccer League.

From 2013 through 2017, the NASL used a split-season schedule running from April to early November, with a four-week break in July. The spring and fall champions, along with the two teams with best combined spring/fall records met in a four-team single-elimination tournament known as The Championship. The winner of the final claimed the Soccer Bowl trophy. While there was no promotion and relegation with other leagues, former Commissioner Bill Peterson repeatedly stated that the league had an interest in introducing it to the pyramid.

SeasonsTeamsKey
(
) Missing Artwork
(- 4) Missing 4 Players: Data and Artwork
(
) Team Complete
Trophy Icon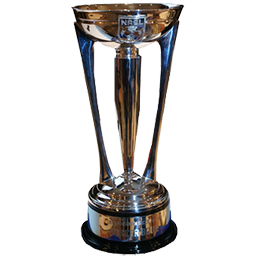 Fanart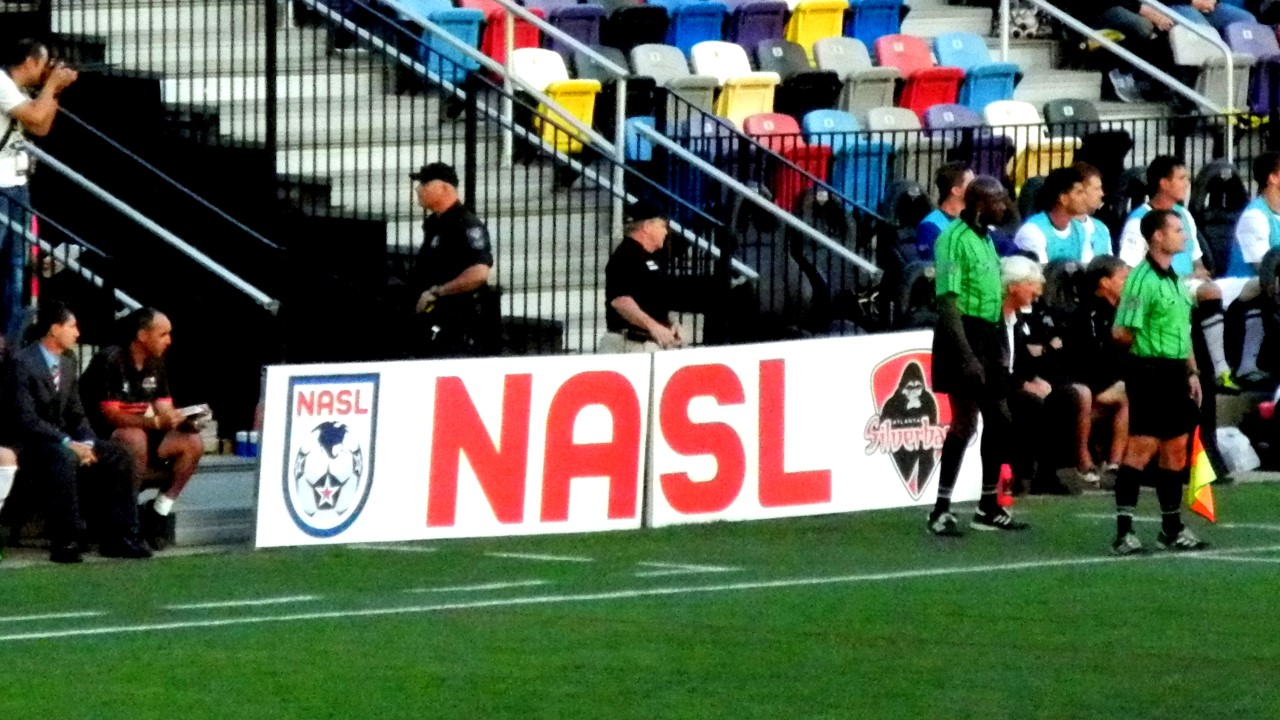 Banner

Other Links