Site
Home /
Sport /
Basketball
/
Adriatic ABA League
Logo
Upcoming Events
None Found...


Latest Results
09 Apr 22
KK Split&nbsp
-
&nbsp
KK Zadar
09 Apr 22
KK Mornar Bar&nbsp
82 - 88
&nbsp
KK Studentski c
09 Apr 22
KK Mega Basket&nbsp
-
&nbsp
KK Partizan
09 Apr 22
KK Crvena zvezd&nbsp
-
&nbsp
KK FMP
09 Apr 22
KK Cedevita Oli&nbsp
-
&nbsp
Cibona Zagreb
09 Apr 22
KK Budućnost&nbsp
-
&nbsp
KK Borac Čača
02 Apr 22
KK Borac Čača&nbsp
-
&nbsp
KK Crvena zvezd
02 Apr 22
KK Split&nbsp
85 - 90
&nbsp
KK FMP
02 Apr 22
Cibona Zagreb&nbsp
-
&nbsp
KK Igokea
02 Apr 22
KK Studentski c&nbsp
-
&nbsp
KK Cedevita Oli
Description
Available in:
The ABA League, commonly known as the Adriatic League, is a regional men's professional basketball league that originally featured clubs from the former Yugoslavia (Bosnia and Herzegovina, Croatia, Macedonia, Montenegro, Serbia and Slovenia). It is run by the ABA League JTD. In later years, the league also consisted of clubs from Bulgaria, the Czech Republic, Hungary, and Israel that received wild card invitations. Due to sponsorship reasons, the league was also known as the Goodyear League from 2001 until 2006, and as the NLB League from 2006 until 2011.

The league coexists alongside scaled-down national leagues in Bosnia and Herzegovina, Croatia, Macedonia, Montenegro, Serbia, and Slovenia. All but one of Adriatic League clubs join their country's own competitions in late spring after the Adriatic League regular season and post-season have been completed.

The Adriatic League is a private venture, founded in 2001 and run until 2015 by the Sidro, a Slovenian limited liability company. Since 2015, the league has been operated by ABA League JTD, a Zagreb-based general partnership for organizing sports competitions. Adriatic Basketball Association is the body that organizes the league and is a full member of ULEB, as well as a voting member of Euroleague Basketball's board. The competition can thus be considered a local version of the European-wide EuroLeague, in which a few Adriatic League clubs also compete.

The formation of the Adriatic League has inspired similar regional competitions all over Europe such as: Baltic Basketball League (started in 2004), Central European Basketball League (2008–2010), Balkan International Basketball League (2008), and VTB United League (2008).



Seasons


2014-2015

2015-2016

2016-2017

2017-2018

2018-2019

2019-2020

2020-2021

2021-2022
Teams

Cibona Zagreb


KK Borac Čača -5


KK Budućnost


KK Cedevita Olimp


KK Crvena zvezda


KK FMP


KK Igokea


KK Mega Basket-1


KK Mornar Bar


KK MZT Skopje -5


KK Partizan-1


KK Split -5


KK Studentski c -5


KK Zadar


MZT Skopje Uni -5
Key
(
) Missing Artwork
(- 4) Missing 4 Players: Data and Artwork
(
) Team Complete
Trophy Icon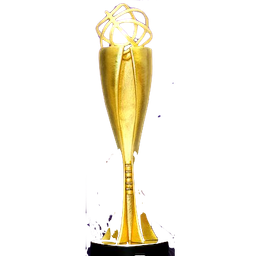 Fanart
Banner

Other Links