Site
Home /
Sport /
American Football
/
NCAA Division 1
Logo
Upcoming Events
03 Dec 21
UTSA
&nbsp
-
Western Kentuck
04 Dec 21
Utah
&nbsp
-
Oregon
04 Dec 21
Northern Illino
&nbsp
-
Kent State
04 Dec 21
Oklahoma State
&nbsp
-
Baylor
04 Dec 21
San Diego State
&nbsp
-
Utah State
04 Dec 21
Louisiana
&nbsp
-
Appalachian Sta
04 Dec 21
Alabama
&nbsp
-
Georgia
04 Dec 21
Cincinnati
&nbsp
-
Houston
05 Dec 21
Michigan
&nbsp
-
Iowa
05 Dec 21
Wake Forest
&nbsp
-
Pittsburgh



Latest Results
28 Nov 21
Colorado State&nbsp
-
&nbsp
Nevada
27 Nov 21
Florida Atlanti&nbsp
-
&nbsp
Middle Tennesse
27 Nov 21
Virginia&nbsp
-
&nbsp
Virginia Tech
27 Nov 21
USC&nbsp
-
&nbsp
BYU
27 Nov 21
UCLA&nbsp
-
&nbsp
California
27 Nov 21
UAB&nbsp
-
&nbsp
UTEP
27 Nov 21
Toledo&nbsp
-
&nbsp
Akron
27 Nov 21
Tennessee&nbsp
-
&nbsp
Vanderbilt
27 Nov 21
Temple&nbsp
-
&nbsp
Navy
27 Nov 21
Syracuse&nbsp
-
&nbsp
Pittsburgh
Description
Available in:
NCAA Division I (D-I) is the highest level of intercollegiate athletics sanctioned by the National Collegiate Athletic Association (NCAA) in the United States. D-I schools include the major collegiate athletic powers, with larger budgets, more elaborate facilities and more athletic scholarships than Divisions II and III as well as many smaller schools committed to the highest level of intercollegiate competition.

This level was once called the University Division of the NCAA, in contrast to the lower level College Division; these terms were replaced with numeric divisions in 1973. The University Division was renamed Division I, while the College Division was split in two; the College Division members that offered scholarships or wanted to compete against those who did became Division II, while those who did not want to offer scholarships became Division III.

For the 2014-15 school year, Division I contained 345 of the NCAA's 1,066 member institutions, with 125 in the Football Bowl Subdivision (FBS), 125 in the Football Championship Subdivision (FCS), and 95 non-football schools, with six additional schools in the transition from Division II to Division I. There was a moratorium on any additional movement up to D-I until 2012, after which any school that wants to move to D-I must be accepted for membership by a conference and show the NCAA it has the financial ability to support a D-I program.

Seasons

2000-2001

2001-2002

2002-2003

2003-2004

2004-2005

2005-2006

2006-2007

2007-2008

2008-2009

2009-2010

2010-2011

2011-2012

2012-2013

2013-2014

2014-2015

2015-2016

2016-2017

2017-2018

2018-2019

2019-2020

2020-2021

2021-2022
Teams

Air Force-10


Akron-10


Alabama-8


Appalachian State-10


Arizona-10


Arizona State-10


Arkansas-10


Arkansas State-10


Army-10


Auburn-10


Ball State -11


Baylor -11


Boise State -11


Boston College -11


Bowling Green -11


Buffalo -11


BYU -11


California -11


Central Michiga -11


Charlotte -11


Cincinnati -11


Clemson -11


Coastal Carolin -11


Colorado -11


Colorado State -11


Duke -11


East Carolina -11


Eastern Michiga -11


FIU -11


Florida -11


Florida Atlanti -11


Florida State -11


Fresno State -11


Georgia -11


Georgia Souther -11


Georgia State -11


Georgia Tech -11


Hawaii -11


Houston -11


Illinois -11


Indiana -11


Iowa -11


Iowa State -11


Kansas -11


Kansas State -11


Kent State -11


Kentucky -11


Liberty -11


Louisiana -11


Louisiana Tech -11


Louisiana-Monro -11


Louisville -11


LSU -11


Marshall -11


Maryland -11


Memphis -11


Miami (FL) -11


Miami (OH) -11


Michigan -11


Michigan State -11


Middle Tennesse -11


Minnesota -11


Mississippi Sta -11


Missouri -11


Navy -11


NC State -11


Nebraska -11


Nevada -11


New Mexico -11


New Mexico Stat -11


North Carolina -10


North Texas -11


Northern Illino -11


Northwestern -11


Notre Dame-10


Ohio -11


Ohio State -11


Oklahoma -11


Oklahoma State -11


Old Dominion -11


Ole Miss -11


Oregon -11


Oregon State -11


Penn State-3


Pittsburgh -11


Purdue -11


Rice -11


Rutgers -11


San Diego State -11


San Jose State -11


SMU -11


South Alabama -11


South Carolina -11


South Florida -11


Southern Miss -11


Stanford -11


Syracuse -11


TCU -11


Temple -10


Tennessee -11


Texas -11


Texas A&M -11


Texas State -11


Texas Tech -11


Toledo -11


Troy -11


Tulane -11


Tulsa -11


UAB-10


UCF -10


UCLA -11


UConn -11


UMass -11


UNLV -11


USC-11


Utah-11


Utah State -11


UTEP -11


UTSA -11


Vanderbilt -11


Virginia -11


Virginia Tech -11


Wake Forest -11


Washington -11


Washington Stat -11


West Virginia -11


Western Kentuck -11


Western Michiga -11


Wisconsin -11


Wyoming -11



FCS


Abilene Christian-10


Alabama A&M-10


Alabama State-11


Albany -11


Alcorn State -11


Arkansas-Pine B -11


Austin Peay -11


Bethune-Cookman -11


Brown -11


Bryant -11


Bucknell -11


Butler -11


Cal Poly -11


Campbell -11


Central Arkansa -11


Central Connect -11


Charleston Sout -11


Chattanooga -11


Colgate -11


Columbia -11


Cornell -11


Dartmouth -11


Davidson -11


Dayton -11


Delaware -11


Delaware State -11


Drake -11


Duquesne -11


East Tennessee -11


Eastern Illinoi -11


Eastern Kentuck -11


Eastern Washing -11


Elon -11


Florida A&M -11


Fordham -11


Furman -11


Gardner-Webb -11


Georgetown -11


Grambling State -11


Hampton -11


Harvard -11


Holy Cross -11


Houston Baptist -11


Howard -11


Idaho -11


Idaho State -11


Illinois State -11


Incarnate Word -11


Indiana State -11


Jackson State -11


Jacksonville -11


Jacksonville St -11


James Madison -11


Kennesaw State -11


Lafayette -11


Lamar -11


Lehigh -11


Long Island-11


Maine -11


Marist -11


McNeese State -11


Mercer -11


Merrimack -11


Mississippi Val -11


Missouri State -11


Monmouth -11


Montana -11


Montana State -11


Morehead State -11


Morgan State -11


Murray State -11


New Hampshire -11


Nicholls -11


Norfolk State -11


North Alabama -11


North Carolina -11


North Carolina -11


North Dakota -11


North Dakota St -11


Northern Arizon -11


Northern Colora -11


Northern Iowa -11


Northwestern St -11


Penn -11


Portland State -11


Prairie View A& -11


Presbyterian -11


Princeton -11


Rhode Island -11


Richmond -11


Robert Morris -11


Sacramento Stat -11


Sacred Heart -11


Saint Francis -11


Sam Houston Sta -11


Samford -11


San Diego -11


Savannah State -11


South Carolina -11


South Dakota -11


South Dakota St -11


Southeast Misso -11


Southeastern Lo -11


Southern -11


Southern Illino -11


Southern Utah -11


Stephen F. Aust -11


Stetson -11


Stony Brook -11


Tennessee State -11


Tennessee Tech -11


Texas Southern -11


The Citadel -11


Towson -11


UC Davis -11


UT Martin -11


Valparaiso -11


Villanova -10


VMI -11


Wagner -11


Weber State -11


Western Carolin -11


Western Illinoi -11


William & Mary -11


Wofford -11


Yale -11


Youngstown Stat -11
Key
(
) Missing Artwork
(- 4) Missing 4 Players: Data and Artwork
(
) Team Complete
Trophy Icon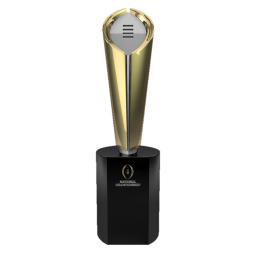 Fanart
Banner

Other Links