Site
Home /
Sport /
Soccer
/
DFB-Pokal
Logo
Upcoming Events
26 Sep 23
Preußen Münst
&nbsp
-
Bayern Munich
27 Sep 23
Wehen Wiesbaden
&nbsp
-
RasenBallsport



Latest Results
14 Aug 23
Lübeck&nbsp
1 - 4
&nbsp
Hoffenheim
14 Aug 23
Jahn Regensburg&nbsp
1 - 2
&nbsp
Magdeburg
14 Aug 23
Osnabrueck&nbsp
1 - 3
&nbsp
FC Koln
14 Aug 23
FC Homburg&nbsp
3 - 0
&nbsp
Darmstadt
13 Aug 23
Cottbus&nbsp
0 - 7
&nbsp
Paderborn
13 Aug 23
Rostocker FC&nbsp
0 - 8
&nbsp
FC Heidenheim
13 Aug 23
Unterhaching&nbsp
2 - 0
&nbsp
Augsburg
13 Aug 23
Rot-Weiß Koble&nbsp
0 - 5
&nbsp
Kaiserslautern
13 Aug 23
Makkabi Berlin&nbsp
0 - 6
&nbsp
Wolfsburg
13 Aug 23
FV Illertissen&nbsp
1 - 3
&nbsp
Fortuna Düssel
Description
Available in:
The DFB-Pokal (until 1943 Tschammer-Pokal ) or German Cup is a German knockout football cup competition held annually. Sixty-four teams participate in the competition, including all clubs from the Bundesliga and the 2. Bundesliga. It is considered the second-most important club title in German football after the Bundesliga championship. The DFB-Pokal is run by the German Football Association (DFB), and runs from August until June. The winner qualifies for the DFL-Supercup and the UEFA Europa League unless the winner already qualifies for the UEFA Champions League in the Bundesliga.

The competition was founded in 1935, then called the Tschammer-Pokal. The first titleholder were 1. FC Nürnberg. In 1937, Schalke 04 were the first team to win the double. The Tschammer-Pokal was suspended in 1944 due to World War II and disbanded following the demise of Nazi Germany. In 1952–53, the cup was reinstated as the DFB-Pokal, named after the DFB, and was won by Rot-Weiss Essen.

Bayern Munich have won the most titles with 18 wins, while Eintracht Frankfurt are the incumbent title holders. Fortuna Düsseldorf hold the record for most consecutive tournament game wins (18) between 1978 and 1981, winning the cup in 1979 and 1980.



Seasons


2017-2018

2018-2019

2019-2020

2020-2021

2021-2022

2022-2023

2023-2024
Teams

Astoria Walldor


Atlas Delmenhor


Augsburg


Bayern Munich


Bersenbrück


Bielefeld


Bochum


Braunschweig


Carl Zeiss Jena


Cottbus


Darmstadt


Dortmund


Ein Frankfurt


Elversberg


FC Gütersloh


FC Heidenheim


FC Homburg


FC Koln


FC Saarbrücken


Fortuna Düsseldo


Freiburg


FSV Frankfurt


FV Illertissen


Hallescher FC


Hamburg


Hannover


Hansa Rostock


Hertha


Hoffenheim


Holstein Kiel


Jahn Regensburg


Kaiserslautern


Karlsruhe


Leverkusen


Lokomotive Leip


Lübeck


Magdeburg


Mainz


Makkabi Berlin


Mönchengladbach


Nurnberg


Oberachern


Oberneuland


Osnabrueck


Paderborn


Preußen Münst


RasenBallsport Le


Rostocker FC


Rot-Weiss Essen


Rot-Weiß Koble


Sandhausen


Schalke 04


Schott Mainz


SPVGG Greuther


St Pauli


Stuttgart


Teutonia Ottens


TSG Balingen


Union Berlin


Unterhaching


Viktoria Köln


Wehen Wiesbaden


Werder Bremen


Wolfsburg
Key
(
) Missing Artwork
(- 4) Missing 4 Players: Data and Artwork
(
) Team Complete
Trophy Icon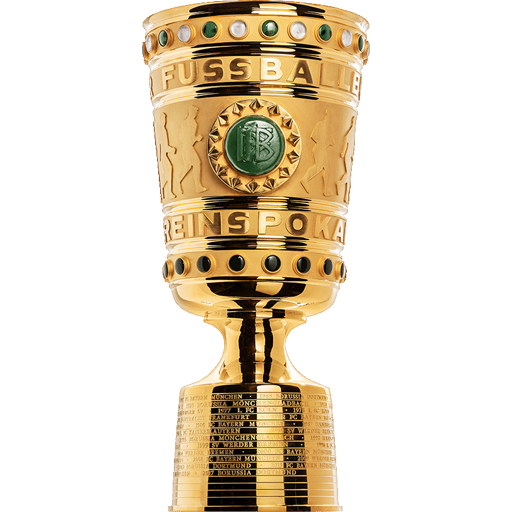 Fanart
Banner

Other Links