Site
Home /
Sport /
Motorsport
/
V8 Supercars
Logo
Upcoming Events
Penrite Oil Sandown SuperSprint Race 1 (20 Mar 2021)

Penrite Oil Sandown SuperSprint Race 2 (21 Mar 2021)

Beaurepaires Tasmania SuperSprint Race 1 (10 Apr 2021)

Beaurepaires Tasmania SuperSprint Race 2 (11 Apr 2021)

OTR SuperSprint Race 1 (08 May 2021)

OTR SuperSprint Race 2 (09 May 2021)

Winton SuperSprint Race 1 (29 May 2021)

Winton SuperSprint Race 2 (29 May 2021)

Darwin Triple Crown Race 1 (19 Jun 2021)

Darwin Triple Crown Race 2 (20 Jun 2021)

Latest Results

Repco Mt Panorama 500 Race 2 (28 Feb 2021)

Repco Mt Panorama 500 Race 1 (27 Feb 2021)

Supercheap Auto Bathurst 1000 (18 Oct 2020)

The Bend SuperSprint (26 Sep 2020)

The Bend SuperSprint (19 Sep 2020)

Robson Civil Projects Townsville SuperSprint Race 2 (06 Sep 2020)

Robson Civil Projects Townsville SuperSprint Race 3 (06 Sep 2020)

Townsville SuperSprint (05 Sep 2020)

Robson Civil Projects Townsville SuperSprint Race 1 (05 Sep 2020)

NTI Townsville SuperSprint Race 2 (30 Aug 2020)

Description
Available in:
The Supercars Championship is a touring car racing category in Australia, running as an International Series under Fédération Internationale de l'Automobile (FIA) regulations.

All Supercars events take place in all Australian states and the Northern Territory, with the Australian Capital Territory formerly holding the Canberra 400. An international round is held in New Zealand, while events have previously been held in China, Bahrain, the United Arab Emirates, and the United States. A Melbourne 400 championship event is also held in support of the Australian Grand Prix. Race formats vary between each event, with sprint races between 100 and 200 kilometres (62 and 124 mi) in length, street races between 125 and 250 kilometres (78 and 155 mi) in length, and two-driver endurance races held at Sandown, Bathurst, and the Gold Coast. The series is broadcast in 137 countries and has an average event attendance of over 100,000, with over 250,000 people attending major events such as the Adelaide 500.

The vehicles used in the series are loosely based on road-going cars. Cars are custom made using a control chassis, with only certain body panels being common between the road cars and race cars. To ensure parity between each make of car, many control components are used. All cars currently use a 5.0-litre naturally aspirated V8 engine, but since 2017 have had the option of using 4 and 6 cylinder engines, as well as turbochargers. Originally only for Ford Falcons and Holden Commodores, the New Generation V8 Supercar regulations, introduced in 2013, opened up the series to more manufacturers. Nissan were the first new manufacturer to commit to the series with four Nissan Altima L33s followed briefly by Erebus Motorsport with Mercedes-Benz E63 AMGs and Garry Rogers Motorsport with Volvo S60s. The series returned to a Ford and Holden duopoly in 2020 with the departure of Nissan, while Ford replaced the Falcon with the Mustang in 2019.

SeasonsTeams

23Red Racing


Brad Jones Raci


Charlie Schwerk


DJR Team Penske


Erebus Motorspo


Garry Rogers Mo


Matt Stone Raci


Nissan Motorspo


Tekno Autosport


Tickford Racing


Tim Blanchard R


Triple Eight Ra


Walkinshaw Andr
Key
(
) Missing Artwork
(- 4) Missing 4 Players: Data and Artwork
(
) Team Complete
Trophy Icon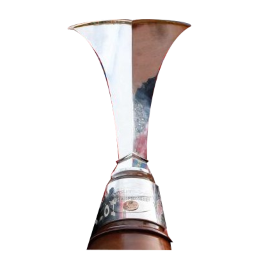 Fanart
Banner

Other Links