Site
Home /
Sport /
Soccer
/
FIFA Club World Cup
Logo
Upcoming Events

Latest Results
None Found...

21 Dec 19
Monterrey&nbsp
2 - 2
&nbsp
Al Hilal
21 Dec 19
Liverpool&nbsp
1 - 0
&nbsp
Flamengo
18 Dec 19
Monterrey&nbsp
1 - 2
&nbsp
Liverpool
17 Dec 19
Al-Sadd&nbsp
2 - 6
&nbsp
Espérance de T
17 Dec 19
Flamengo&nbsp
3 - 1
&nbsp
Al Hilal
14 Dec 19
Al Hilal&nbsp
1 - 0
&nbsp
Espérance de T
14 Dec 19
Monterrey&nbsp
3 - 2
&nbsp
Al-Sadd
11 Dec 19
Al-Sadd&nbsp
3 - 1
&nbsp
Hienghène Spor
22 Dec 18
Real Madrid&nbsp
4 - 1
&nbsp
Al Ain
22 Dec 18
Kashima Antlers&nbsp
0 - 4
&nbsp
River Plate
Description
Available in:
The FIFA Club World Cup is an international men's association football competition organised by the Fédération Internationale de Football Association (FIFA), the sport's global governing body. The tournament officially assigns the world title. The competition was first contested in 2000 as the FIFA Club World Championship. It was not held between 2001 and 2004 due to a combination of factors, most importantly the collapse of FIFA's marketing partner International Sport and Leisure. Since 2005, the competition has been held every year, and has been hosted by Brazil, Japan, the United Arab Emirates and Morocco. The FIFA Club World Cup's prestige is perceived quite differently in different parts of the football world; it struggles to attract interest in most of Europe, and it is the object of heated debate in Brazil and Argentina.

The first FIFA Club World Championship took place in Brazil in 2000. It ran in parallel with the Intercontinental Cup (also known as European/South American Cup), a competition between the winners of the European Champions' Cup (UEFA) and the Copa Libertadores (CONMEBOL), first contested in 1960. In 2005, after the Intercontinental Cup's last edition, that competition was merged with the Club World Cup's pilot edition and renamed the "FIFA Club World Championship". In 2006, the tournament took its current name. As required by the regulations, a representative from FIFA present the winner of the World Cup with the FIFA Club World Cup trophy and with a FIFA World Champions certificate.

The current format of the tournament involves seven teams competing for the title at venues within the host nation over a period of about two weeks; the winners of that year's AFC Champions League (Asia), CAF Champions League (Africa), CONCACAF Champions League (North America), Copa Libertadores (South America), OFC Champions League (Oceania) and UEFA Champions League (Europe), along with the host nation's national champions, participate in a straight knock-out tournament. The host nation's national champions dispute a play-off against the Oceania champions, from which the winner joins the champions of Asia, Africa and North America at the quarter-finals. The quarter-final winners go on to face the European and South American champions, who enter at the semi-final stage, for a place in the final.

The current champions are Spain's Real Madrid, who defeated Al-Ain 4–1 in the final of the 2018 edition, to win their fourth title in the competition and to become the first team ever to win it three years in a row and four times in total in the tournament's history.

Seasons

2005

2006

2007

2008

2009

2010

2011

2012

2013

2014

2015

2016

2017

2018

2019
Teams

Al Hilal -7


Al-Sadd -10


Espérance de T -11


Flamengo -4


Hienghène Spor -11


Liverpool


Monterrey -7
Key
(
) Missing Artwork
(- 4) Missing 4 Players: Data and Artwork
(
) Team Complete
Trophy Icon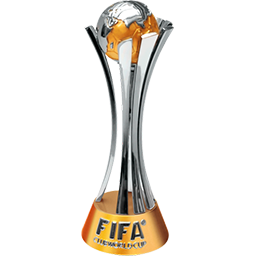 Fanart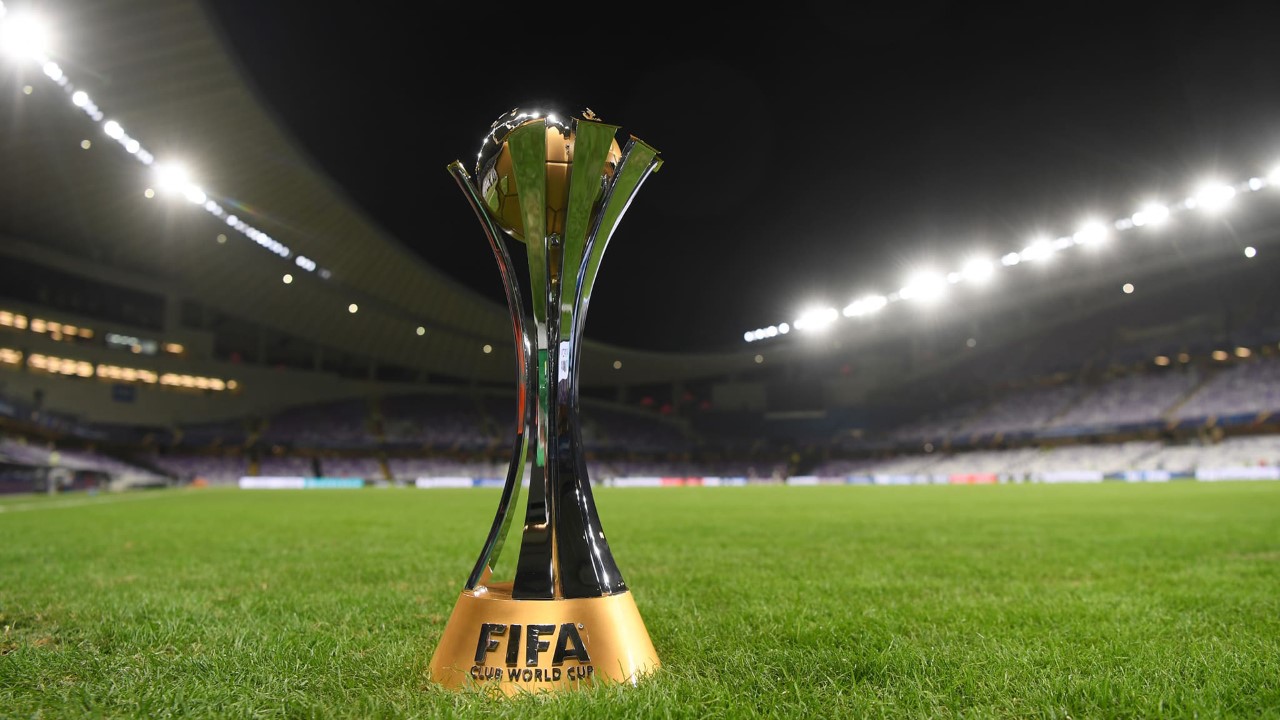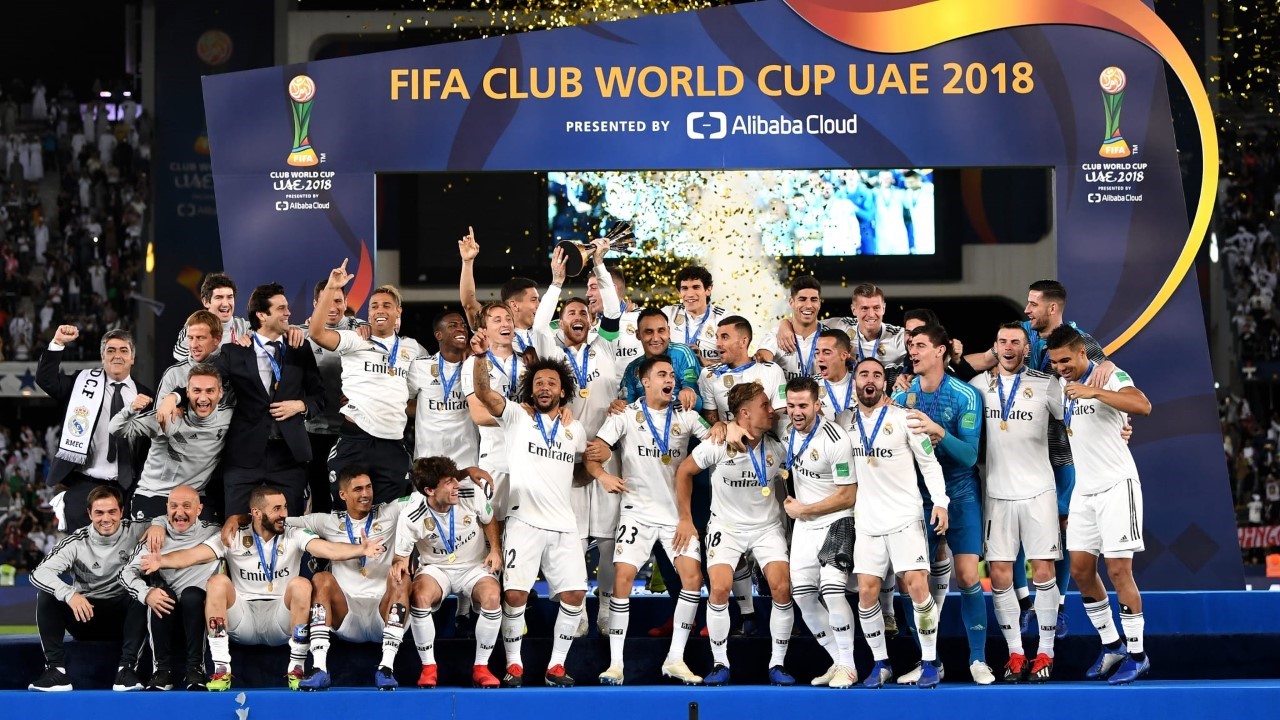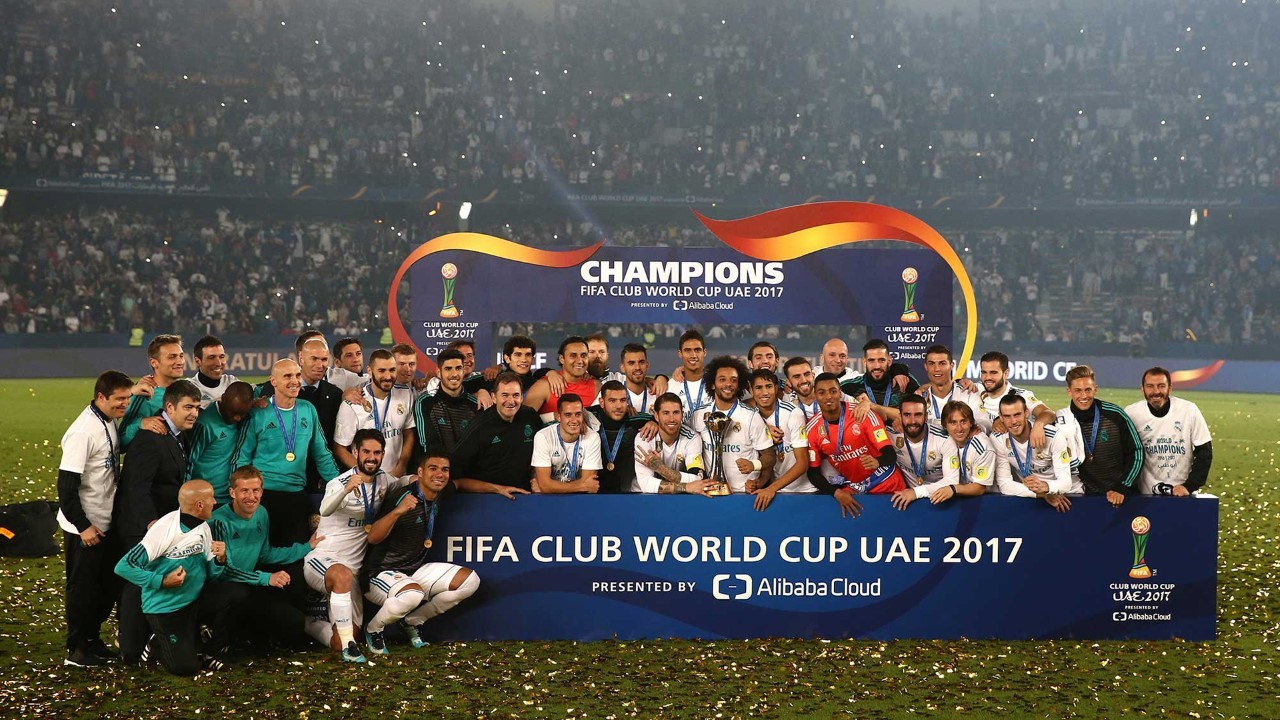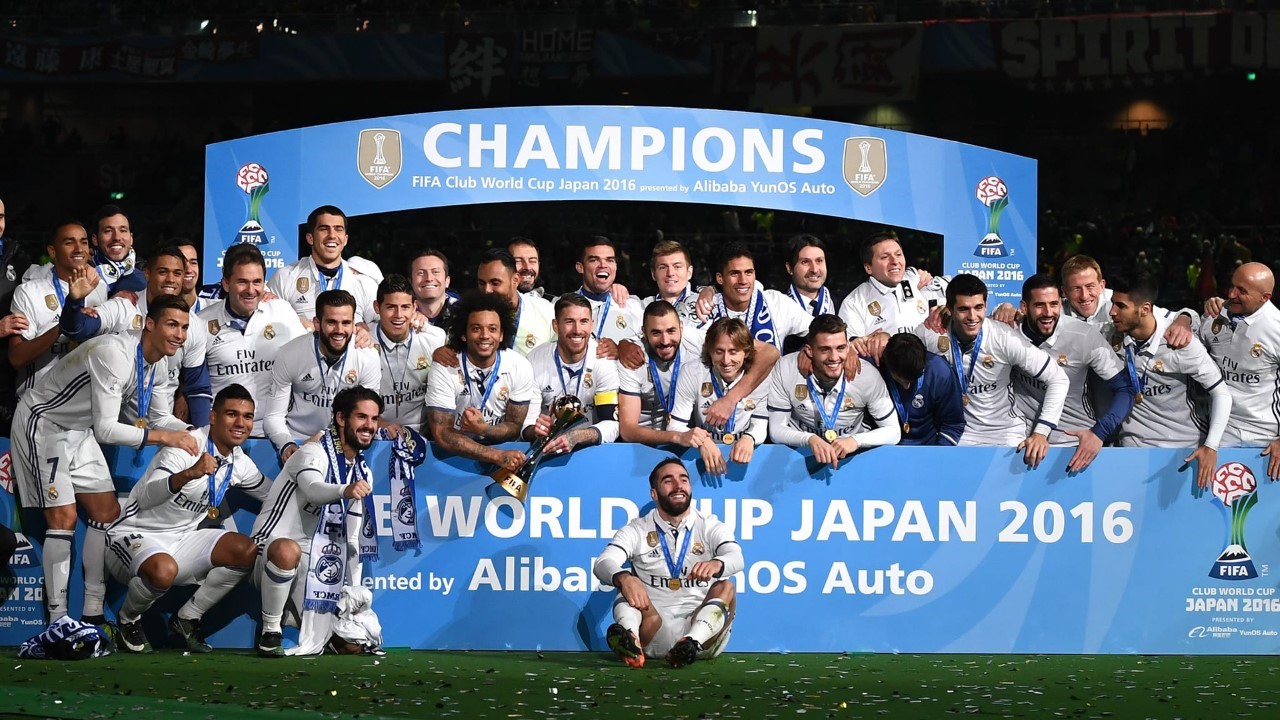 Banner

Other Links