Site
Home /
Sport /
Basketball
/
FIBA Basketball World Cup
Logo
Upcoming Events

Latest Results
None Found...

15 Sep 19
France Basketba&nbsp
67 - 59
&nbsp
Australia Bask
15 Sep 19
Argentina Baske&nbsp
75 - 95
&nbsp
Spain Basketbal
14 Sep 19
United States B&nbsp
87 - 74
&nbsp
Poland Basketba
14 Sep 19
Serbia Basketba&nbsp
90 - 81
&nbsp
Czech Republic
13 Sep 19
Spain Basketbal&nbsp
95 - 88
&nbsp
Australia Bask
13 Sep 19
Argentina Baske&nbsp
80 - 66
&nbsp
France Basketba
12 Sep 19
Serbia Basketba&nbsp
94 - 89
&nbsp
United States B
12 Sep 19
Poland Basketba&nbsp
84 - 94
&nbsp
Czech Republic
11 Sep 19
United States B&nbsp
79 - 89
&nbsp
France Basketba
11 Sep 19
Australia Bask&nbsp
82 - 70
&nbsp
Czech Republic
Description
Available in:
The FIBA Basketball World Cup, also known as the FIBA World Cup of Basketball or simply the FIBA World Cup, between 1950 and 2010 known as the FIBA World Championship, is an international basketball competition contested by the senior men's national teams of the members of the International Basketball Federation (FIBA), the sport's global governing body. It is considered the flagship event of FIBA.

The tournament structure is similar, but not identical, to that of the FIFA World Cup; both of these international competitions were played in the same year from 1970 through 2014. A parallel event for women's teams, now known as the FIBA Women's Basketball World Cup, is also held quadrennially. From 1986 through 2014, the men's and women's championships were held in the same year, though in different countries. The current format of the tournament involves 32 teams competing for the title at venues within the host nation. The winning team receives the Naismith Trophy, first awarded in 1967. The current champions are the United States, who defeated Serbia in the final of the 2014 tournament.

Following the 2014 FIBA championships for men and women, the men's World Cup was scheduled on a new four-year cycle to avoid conflict with the FIFA World Cup. The next men's World Cup will be held in 2019, in the year following the FIFA World Cup. The women's championship, which was renamed from "FIBA World Championship for Women" to "FIBA Women's Basketball World Cup", after its 2014 edition, will remain on the previous four-year cycle, with championships in the same year as the FIFA World Cup.

The 1994 FIBA World Championship, which was held in Canada, was the first FIBA World Cup tournament in which currently active American NBA players, that had also already played in an official NBA regular season game, were allowed to participate. All FIBA World Championship/World Cup tournaments from the 1994 edition onward, are thus considered as fully professional level tournaments.

SeasonsTeams

Angola Basketba -5


Argentina Baske -5


Australia Bask -5


Brazil Basketba -5


Canada Basketba -5


China Basketb -5


Czech Republic -5


Dominican Repub -5


France Basketba -5


Germany Basketb -5


Greece Basketba -5


Iran Basketb -5


Italy Basketbal -5


Ivory Coast Bas -5


Japan Basket -5


Jordan Baske -5


Lithuania Baske -5


Montenegro Bask -5


New Zealand Bas -5


Nigeria Basketb -5


Philippines Bas -5


Poland Basketba -5


Puerto Rico Bas -5


Russia Basketba -5


Senegal Basket -5


Serbia Basketba -5


South Korea Bas -5


Spain Basketbal -5


Tunisia Basket -5


Turkey Basketba -5


United States B -5


Venezuela Bask -5
Key
(
) Missing Artwork
(- 4) Missing 4 Players: Data and Artwork
(
) Team Complete
Trophy Icon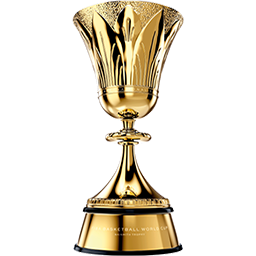 Fanart
Banner

Other Links