Site
Home /
Sport /
Soccer
/
Indonesian Super League
Logo
Upcoming Events
06 Oct 23
RANS Nusantara
&nbsp
-
PSIS Semarang
06 Oct 23
Arema FC
&nbsp
-
Borneo FC
06 Oct 23
Persikabo 1973
&nbsp
-
Persis Solo
06 Oct 23
Dewa United
&nbsp
-
PSS Sleman
07 Oct 23
Persebaya
&nbsp
-
Persib
07 Oct 23
Persija
&nbsp
-
PS Barito Puter
08 Oct 23
Persita
&nbsp
-
Persik Kediri
08 Oct 23
PSM Makassar
&nbsp
-
Madura United
08 Oct 23
Bhayangkara FC
&nbsp
-
Bali United
20 Oct 23
PSM Makassar
&nbsp
-
Arema FC



Latest Results
01 Oct 23
Persib&nbsp
5 - 0
&nbsp
Persita
01 Oct 23
Madura United&nbsp
1 - 2
&nbsp
Borneo FC
30 Sep 23
Persis Solo&nbsp
2 - 2
&nbsp
Persija
30 Sep 23
Persik Kediri&nbsp
2 - 0
&nbsp
Bhayangkara FC
30 Sep 23
Arema FC&nbsp
2 - 1
&nbsp
PSS Sleman
30 Sep 23
Dewa United&nbsp
1 - 1
&nbsp
Persebaya
30 Sep 23
PSIS Semarang&nbsp
2 - 1
&nbsp
PSM Makassar
29 Sep 23
Bali United&nbsp
2 - 0
&nbsp
Persikabo 1973
29 Sep 23
PS Barito Puter&nbsp
1 - 1
&nbsp
RANS Nusantara
25 Sep 23
Borneo FC&nbsp
1 - 0
&nbsp
PSM Makassar
Description
Available in:
Liga 1 (English: League One, BRI Liga 1 for sponsorship reasons with Bank Rakyat Indonesia) is the men's top professional football division of the Indonesian football league system. Administered by the PT Liga Indonesia Baru (English: New Indonesian League, LLC), Liga 1 is contested by 18 clubs and operates on a system of promotion and relegation with Liga 2.

Top-flight professional league started in Indonesia from the 2008–09 season onwards. Prior to the 2008 reforms, the national competitions used a tournament format. Liga 1, which started in 2017, is the latest rebranding of the league.

Thirty-six teams have competed in the top-tier league of Indonesian professional football, which has gone through multiple rebranding. Eight teams have been crowned champions, with Persipura Jayapura holding the record for winning the national title three times (2009, 2011, 2013). Persipura in 2009 also topped the inaugural version of the league, known as the Indonesian Super League until 2015.



Seasons

| | | | | | | | | | | | | | |
| --- | --- | --- | --- | --- | --- | --- | --- | --- | --- | --- | --- | --- | --- |
| 2020 | | 2021 | | 2022 | | 2022-2023 | | 2023-2024 | | | | | |
Teams

Arema FC


Bali United


Bhayangkara FC


Borneo FC


Dewa United


Madura United


Persebaya


Persib


Persija


Persik Kediri


Persikabo 1973


Persis Solo


Persita


PS Barito Puter


PSIS Semarang


PSM Makassar


PSS Sleman


RANS Nusantara
Key
(
) Missing Artwork
(- 4) Missing 4 Players: Data and Artwork
(
) Team Complete
Trophy Icon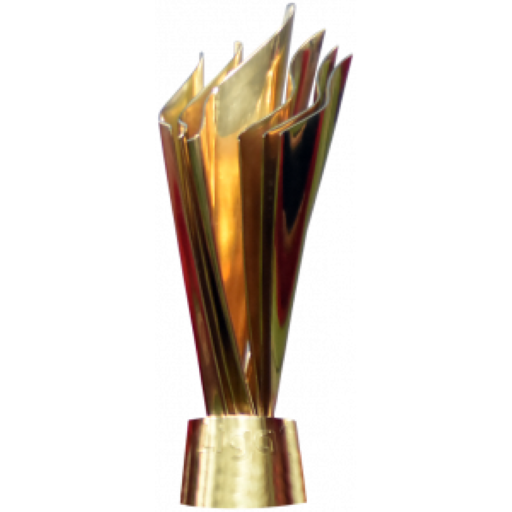 Fanart
Banner
Other Links